;
---
Explore by Topic
Loudspeaker manufacturers, consultants, and end-users all rely on specifications to predict a loudspeaker's performance in the field. Yet, these specifications can vary dramatically from one manufacturer to the next. Until recently, there has never been a test signal and procedure capable of accurately and objectively modeling a loudspeaker's ability to reproduce the dynamic complexity of music under linear conditions.
What sets conferencing audio apart from other audio projects and how do you complete an audio-conferencing project with expertise?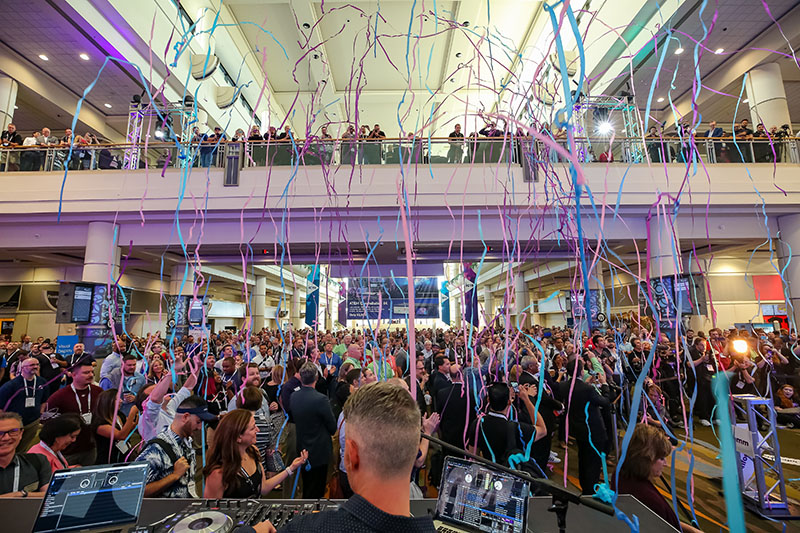 Today with practical health and safety guidelines we are prepared to provide an event 16 months in the making to serve the pro AV industry.
Panel Discussion and Q&A with * Lode de Raedt (European Commission) * Øyvind Jacobsen (Leteng) * Marcus Boij (InformationsTeknik) * Piet van der Zanden (TU Delft) hosted by AVXA's John van Hoop
---
Explore by Markets
The Audiovisual Experience Awards celebrates and showcases the innovative integration of content, space, and technology to create or enhance an experience. Here's a look back at the winners of the inaugural 2020 AVX Awards. Read more about more at the
La presentazione copre tematiche tecniche relative alla distribuzione di musica di sottofondo per il mercato dell'' "In-Store Music". Si partirà da un'introduzione relativa all'importanza della BGM in locali pubblici per poi approfondire sulle componenti tecniche che permettono la sua distribuzione. Webinar a cura di Davide Nossa, Project Manager, BARIX
Businesses have been using RFID (radio-frequency identification) for in-store cycle counting for years but with technologies continuing to improve, its being utilized in more innovative ways.
Having a contactless shopping experience has been a key retail strategy, especially for in-store purchases. Digital kiosks in stores not only help limit contact with other people but also helps keep track of various data for their businesses.
---
Upcoming Events
InfoComm Sneak Peek
Join AVIXA, InfoComm Show Daily, and Systems Contractor News for a virtual preview of InfoComm 2021. During this single-day event, you'll get a sneak peek of InfoComm education sessions, the hottest technology on the show floor, and have the ability to network with other InfoComm attendees ahead of the show.