LG & Peerless-AV Installed Largest Hospitality dvLED Display in Canada
Posted on Nov 19, 2021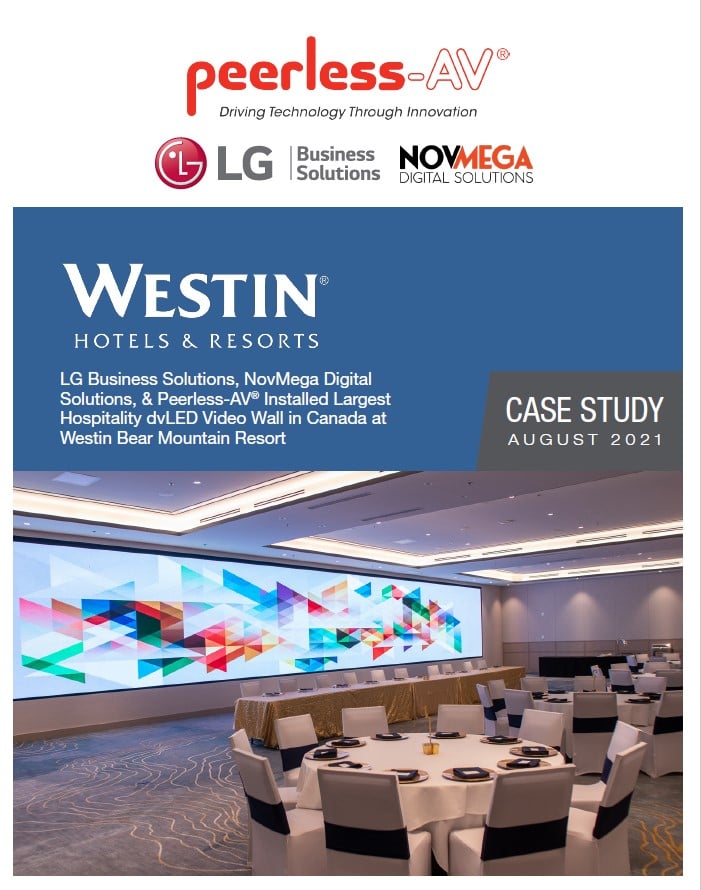 Westin Bear Mountain Golf Resort & Spa is a luxury hotel located in Victoria, British Columbia. It is home to Cycling Canada and Golf Canada where guests can golf on the award-winning Nicklaus Design golf courses and enjoy many other events and activities on the grounds.
With aspirations of becoming the first 5-Star Diamond Westin Hotel, President and CEO of Westin Bear, Raoul Malak had the idea to create a unique and visually stunning video wall display that would "reimagine the guest experience." His vision was ambitious, imaginative, inspiring, and pioneering within Canada's hospitality sector. The hotel wanted to make its mark on the industry and believed technology would be a differentiator.
The hotel wanted a flexible solution that would allow their ballroom to be used for golf tournaments and watching sports, as well as a backdrop for various events such as, weddings, corporate meetings, and more. NovMega Digital Solutions, a commercial audio video contractor, was tasked with managing the direct view LED (dvLED) video wall installation. Project planning began in April 2020.
TOPICS IN THIS ARTICLE