Conferencing and Collaboration 

Conferencing & Collaboration
The human experience is at the center of AV. With conferencing and collaboration, AV connects people. This topics page will help you find all that you need to know about how to harness these technologies with articles, technical tips and case studies that show how AV creates innovative solutions.
Check out our Power Hour webinar series for Conferencing & Collaboration
Sponsored by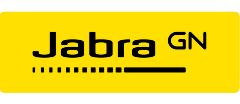 , "AvixaHead")
Conferencing and Collaboration
140 search results for Conferencing and Collaboration
Upcoming Events
How Wovenmedia & Sharp/NEC Revolutionized Floor-projected Video at Big-box Retail
Learn how strategically placed ceiling-mounted laser projectors controlled by an industry-leading Content Management System, have turned unused floor space into a dynamic, powerful, new promotional platform, with monetization opportunities for every big-box retailer.