Market Opportunity Analysis Reports (MOAR)
Zoom in on vertical markets to better understand the business needs of your customers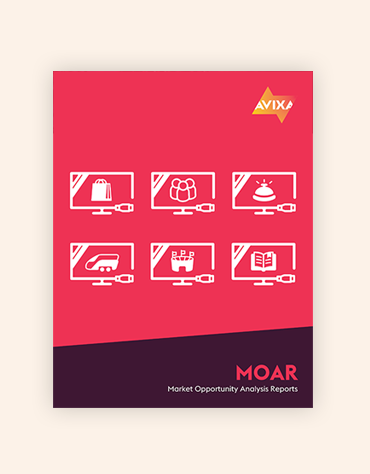 Have you already purchased MOAR? Click here to access your subscription.
---
Explore how MOAR can give you insights to grow your business. Contact AVIXA for more pricing details.
What It Is
AVIXA's new Market Opportunity Analysis Report (MOAR) series is an investigation of end-user purchase intentions for the quarter based upon surveys of decision-makers in 9 countries and 10 vertical markets. A yearly subscription includes a set of quarterly reports that summarizes the results within a different target vertical market each quarter. This enables companies to get a forward look at demand in key markets to help challenge or validate sales projections. The data also helps shed light on areas of focus for end-users as well as their usage of AV channels for procurement.
MOAR also includes an interactive dashboard where you can segment the data by vertical market – Education, Corporate, Government, Retail, Transportation, Healthcare, and Venues/Entertainment – and by the following countries:
Brazil
China
France
Germany
India
Italy
Spain
United Kingdom
United States
Who Should Read?
MOAR gives insights into the current state of demand within core vertical markets – perfect for decision makers at integration firms and AV manufacturers.
How to Use?
Discover insights for building both strategic and tactical plans for entering new markets or for continued growth in those markets. By comparing each vertical side by side, you will gain insight on the solutions and products that are most relevant to a given market in the near term. You can zoom in on exactly what you need and segment by market and geography for your business needs.
What It Says?
Dive into the most updated plans from AV purchasers by region and vertical. Here are just some of the answers you can find:
What education buyers in North America plan on purchasing in the next quarter
Where in the world are the biggest spends for digital signage planned in the next quarter
The challenges buyers of conferencing solutions are trying to solve
Want to see the previous MOAR series? Find them here.
Tune in to AV Insights, a monthly podcast from AVNation and AVIXA, for more trends in these markets.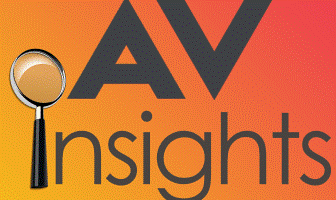 VIDEO: MOAR Dashboard Overview

Is Your Company a Global Leader?
Are you searching for a more in-depth look into the industry? Become a global partner and receive the IOTA Dashboard, the Industry Overview Report, forecast notes to go along with the report, time with an analyst, and an exclusive webinar on the Industry Overview.
Inquire about AVIXA's Global Partnership, an invitation-only opportunity that empowers your executive leadership with the full library of AVIXA market intelligence reports in a year-long program with direct access to our experts in every geographic region for one-on-one consultations to help you hone your go-to-market plans – and much more.