Macro-Economic Trends Analysis (META)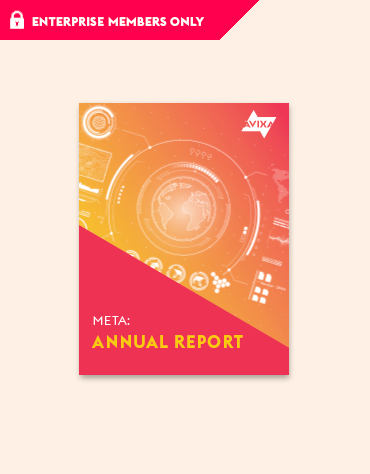 Highlighting the Trends That Matter
Explore the global trends impacting the pro-AV industry from the outside in. The AVIXA META, or Macro-Economic Trends Analysis, Annual and Quarterly Reports look at the trends to watch for any firm working within the space. Referred to under the umbrella of macroeconomics, these trends include the economic, sociological, political, demographic, and technological changes AVIXA expects to have the largest impacts on the pro-AV industry and its constituents.
The 2021 Report Reveals:
Opportunity abounds, but there are many risk factors to monitor and avoid!
Explore the top nine COVID-19 factors to watch out for from a pro AV perspective
Different countries face different outlooks and opportunities, so tailoring business strategy is vital.
The META Quarterly Reports are only offered to Silver and Gold AVIXA members for free. Make sure you are logged into to see the META reports!
NOTE: Can't access the report? Contact AVIXA, +1.703.273.7200, to upgrade your membership.
NOTE: The META Annual Report is an exclusive benefit available to anyone who works at an AVIXA Bronze, Silver or Gold member company. If you are searching for the 2018 Report, please click here.