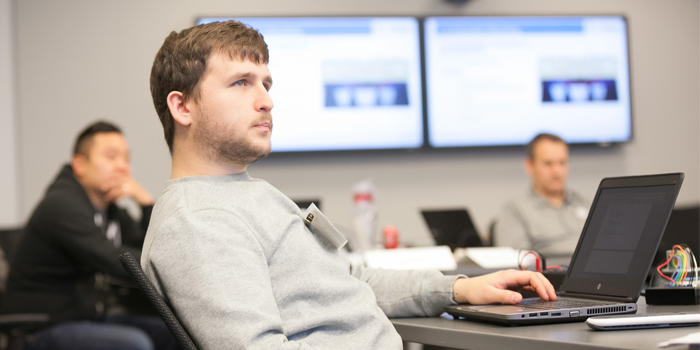 AVIXA's licensing training program could be right for your organization if you want to reach a wide audience through training.
Here are some more reasons to consider licensing:
Align your brand with AVIXA's renowned education
Save time by using curriculum already built
Treat your clients, customers and prospects to complimentary training
Create flexibility to best meet your needs — your schedule, your location(s), as many times as you want in the 12-month license period
To help make this a turnkey solution for you, AVIXA will provide digital copies of faculty and student materials. Plus, your trainers can take part in AVIXA's customized four-hour training program.
Here are some of the most popular courses:
Browse the Course Listings for Options
Contact Us to Customize Your Program
Upcoming Events
Inside Look: The U.S. Naval Academy's Crown Jewel: Creating the Akerson Theater
In our panel's discussion, we'll examine the intricate design process that went into bringing the center to life, along with the world-class technology and monumental collaborative effort needed to create this remarkable experience.