Go "Backstage" in Las Vegas!
Posted on Aug 31, 2020
When in-person tours had to be cancelled, AVIXA jumped in and virtually showcased some of the coolest sights in Vegas! No need for comfy shoes, because these videos will take you behind-the-scenes to see leading edge AV technology in action in higher education, hospitality, and entertainment. You'll hear from the AV pros about their projects, the equipment and capabilities.
University of Nevada Las Vegas Theater Renovation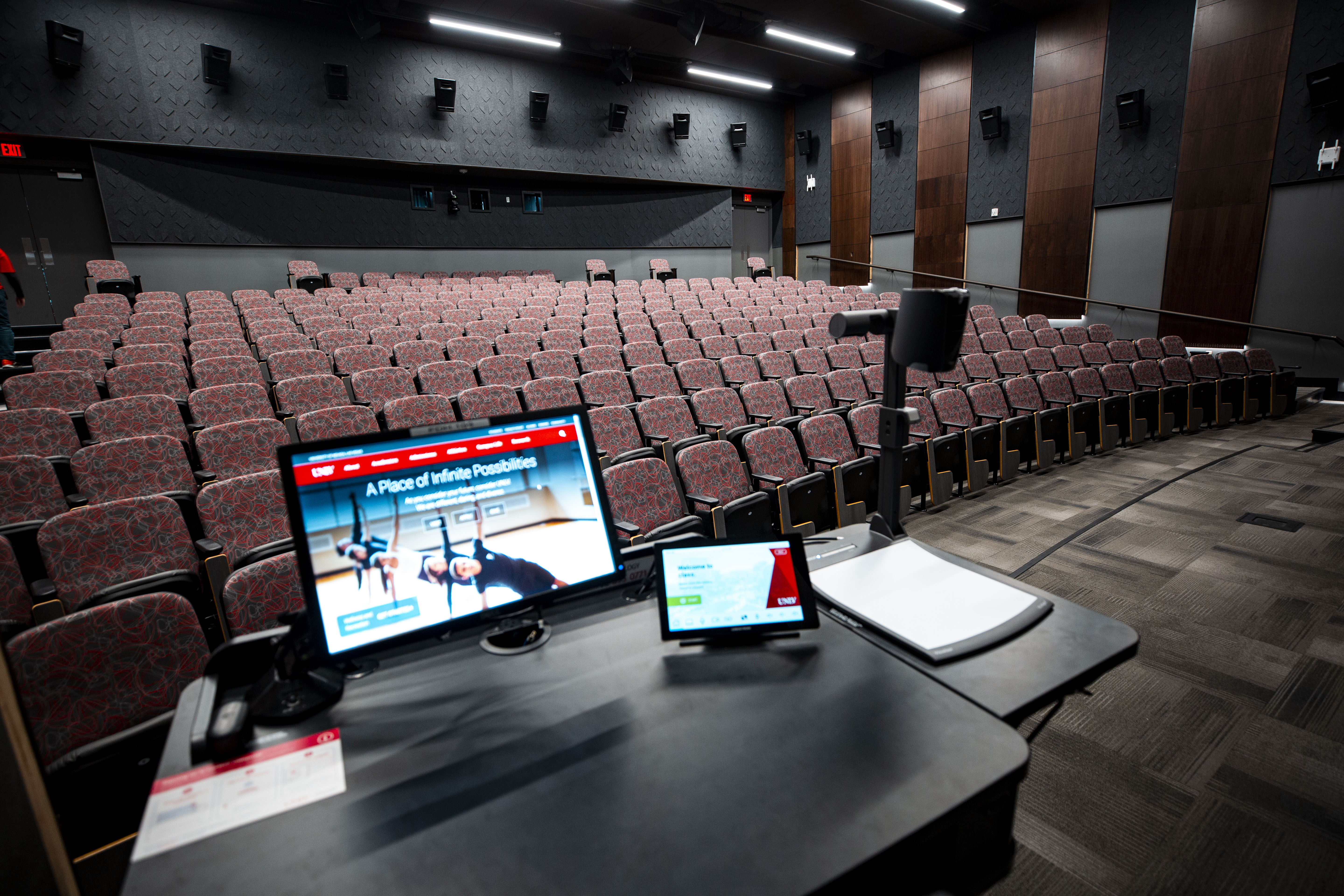 In this in-depth tour, you will explore UNLV's latest classroom renovation with a state-of-the art Dolby Atmos immersive audio system and a 4K laser projection system. The 254-seat theater/classroom provides a powerful lifelike sound that flows all around you. You will also see a 64-seat lecture style classroom that can serve as a screening room for motion pictures featuring its 7.2 Digital Surround Sound System.
The Casino of the Future: The LINQ Hotel + Experience
The LINQ Hotel + Experience, completed June 2019, is the casino of the future, merging augmented digital art with audiovisual experiences. DATALAND features over 160 displays and several thousand square feet of LED in this first-of-its-kind AV system and showcases designs by media artist Refik Anadol. This experience actively collects data by measuring guests' locations and actions, converts this data to flowing, beautiful images, and outputs onto digital canvases and high interaction environments for Caesars Entertainment.
Fremont Street Experience Viva Vision Canopy Renovation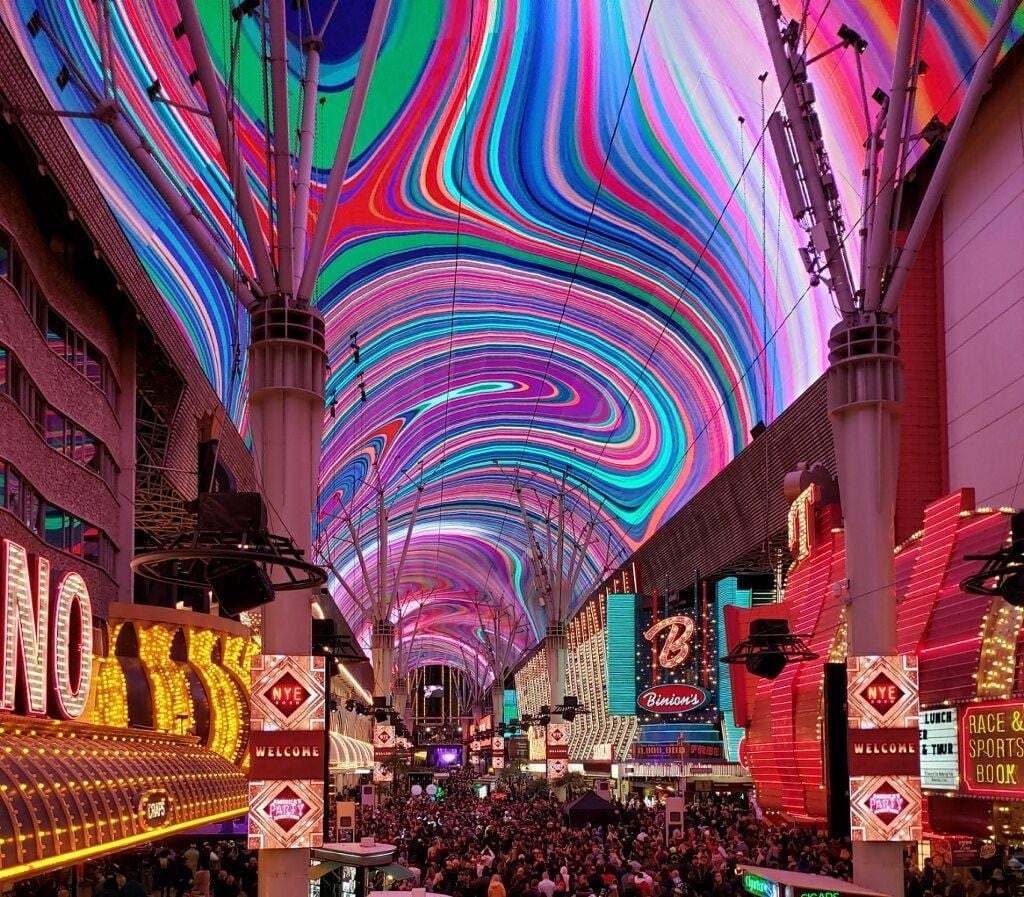 See how the leading-edge AV technology driving the Fremont Street Experience Viva Vision Canopy was built. You will hear about the challenges and specifications surrounding the process of designing and building the world's largest LED screen. Don't miss this opportunity to see how light, sound and incredible content design converge to provide an unforgettable experience at an attraction visited annually by over 20 million people.
A Look Inside the Immersive Event Spaces at AREA15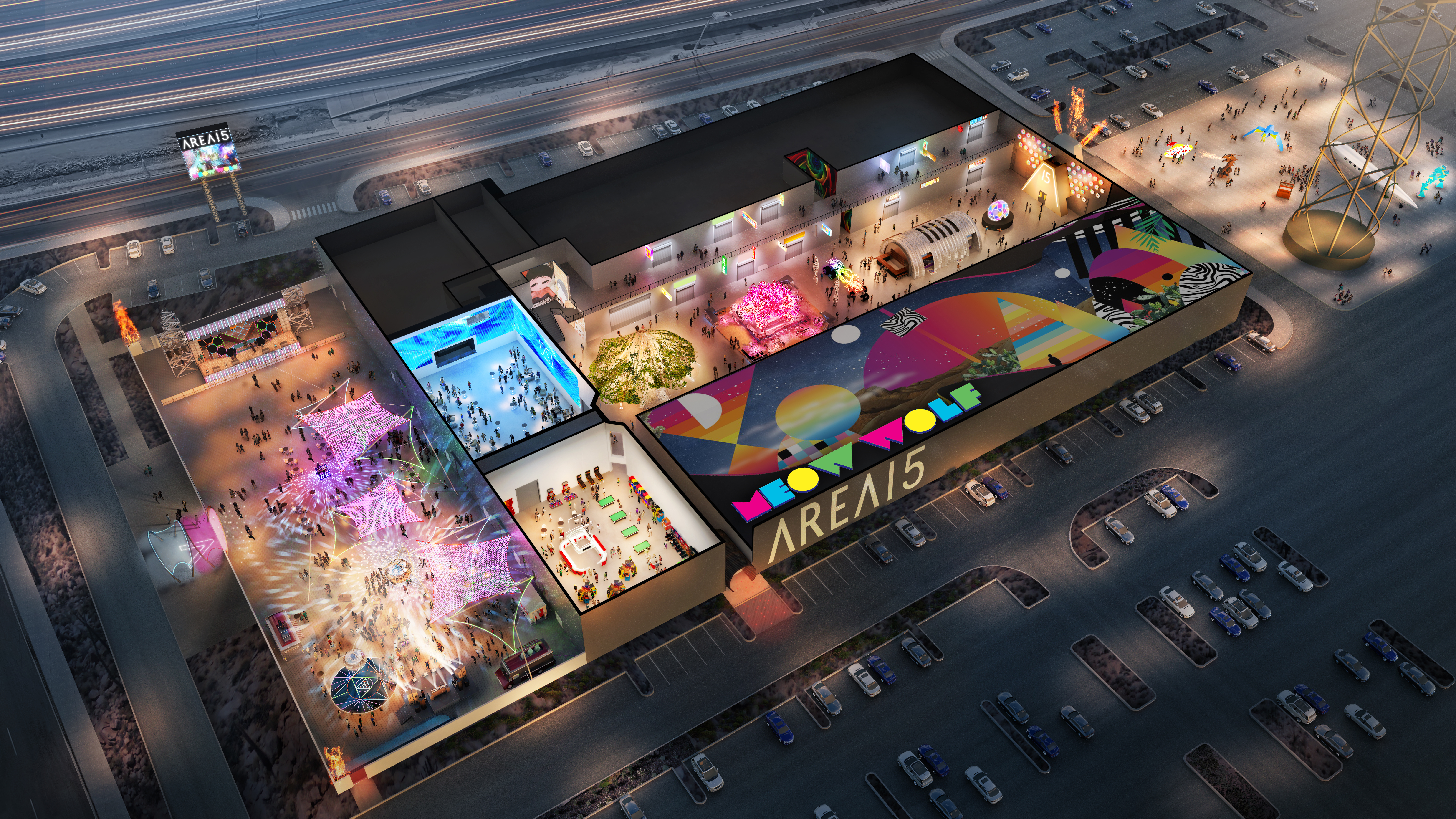 Get a sneak peek inside the portal to AREA15, the world's first purpose-built immersive entertainment complex offering live events, activations, monumental art installations, extraordinary design elements, groundbreaking technology, bars and eateries and much more. During this virtual tour, you'll get a look behind the curtain at the experiential playground designed to inspire, incubate and initiate endless possibilities and discover the technology and equipment that brings the Portal, AREA15's 360-degree 3D projection-mapped indoor event space to life.
Watch the videos here: Backstage Pass from AVIXA