Your Guide to the AVIXA IOTA Dashboard
Estimates and forecasts of pro-AV revenues form the core of AVIXA IOTA reports. In short, IOTA is data and information. Thus, making the most of IOTA requires getting full acess to this robust data source so you can better understand the full landscape of this diverse industry. The dashboards are your key to that analysis.
The IOTA dashboards contain data from all the IOTA reports (as it is released) with filters by region, sub-region, country, solution, segment and product.
With the purchase of this dashboard, you will obtain a single user access and be able to create your own tables or graphs and export the information.
Take a peek at how the dashboard will help you visualize the data (View as PDF):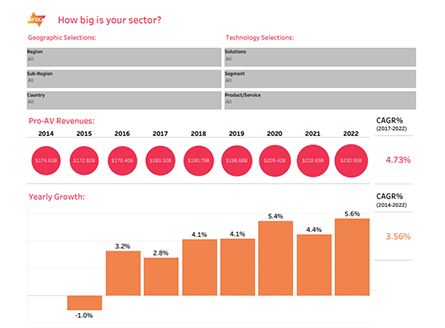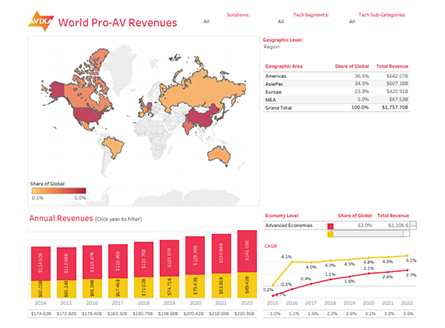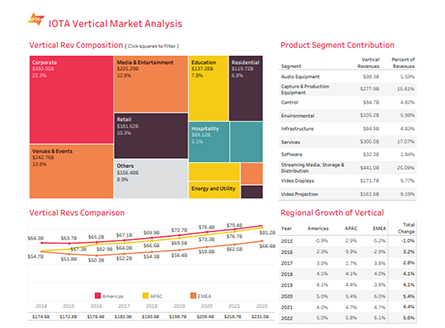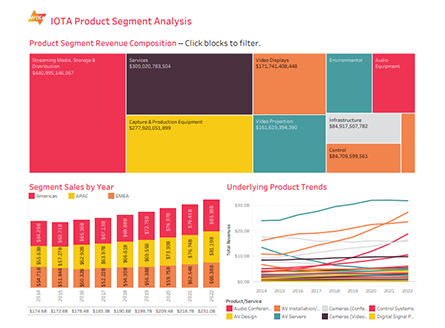 Interested in further discussing the options?
Contact Holly Klarman, Market Intelligence Sales at +1.410.584.1993 or via e-mail at [email protected].