Toolkit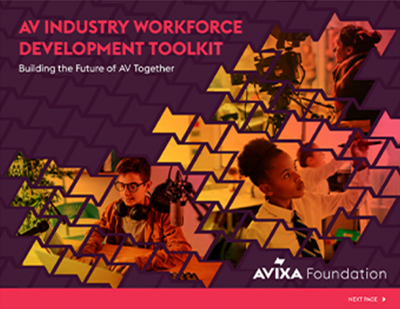 This toolkit is your go-to for talking points, facts, and communication pieces like email templates and posters.
Let's Have a Conversation
Upcoming Events
AV3 by AVIXA, AVNation and AVNetwork
AV³ is a one-day virtual experience designed to answer the question ''What's next for pro AV?'' Brought to you by AVIXA, AVNetwork, and AVNation, AV³ will bring the pro AV community together through advanced virtual networking, future-focused education, and an exhibit hall featuring the technologies you need to do your job today and tomorrow.
The AVIXA Foundation is a nonprofit 501(c)(3) tax-exempt organization operated for the public good on behalf of AVIXA™, the Audiovisual and Integrated Experience Association, producer of InfoComm trade shows around the world, and the international trade association representing the audiovisual industry.