Toolkit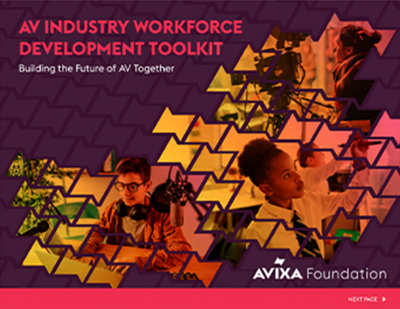 This toolkit is your go-to for talking points, facts, and communication pieces like email templates and posters.
Let's Have a Conversation
Upcoming Events
Inside Look: The U.S. Naval Academy's Crown Jewel: Creating the Akerson Theater
In our panel's discussion, we'll examine the intricate design process that went into bringing the center to life, along with the world-class technology and monumental collaborative effort needed to create this remarkable experience.
The AVIXA Foundation is a nonprofit 501(c)(3) tax-exempt organization operated for the public good on behalf of AVIXA™, the Audiovisual and Integrated Experience Association, producer of InfoComm trade shows around the world, and the international trade association representing the audiovisual industry.