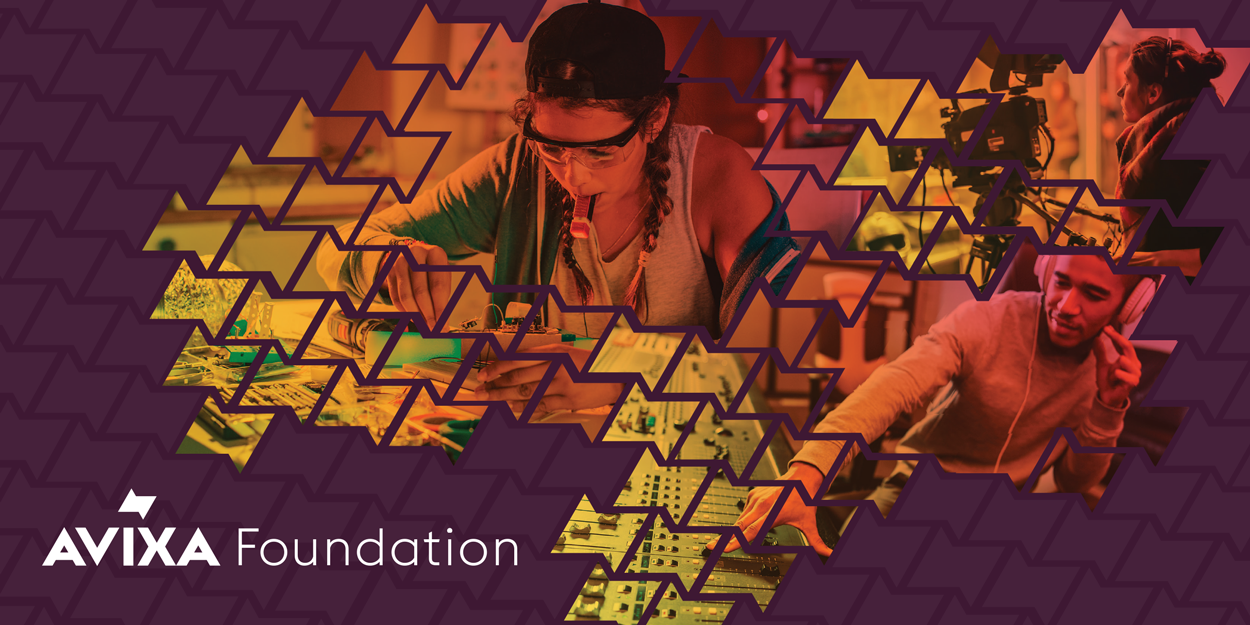 AV professionals are in the experience business — combining content, space and technology to craft an event, communicate a message, elicit a response, create an understanding, give people a reason to cheer or move them to tears. Many students are looking into pathways that don't require degrees.
Together, we can help students find a great job in AV.
Benefits For Students:
AV is a growing industry
Day-to-day work can differ and be more exciting
Students don't have to attend a traditional university to be successful
Help Your Students Get Involved:
Include AV components in lesson plans
Encourage AV in the curriculum
Provide resources linked to the industry
Recommend AVIXA's student membership
How You Can Get Involved:
Host an event at your school
Start a job shadow or internship program
Show students behind the scenes
Introduce schools to Tech Crew
Offer site visits
Partner with the AVIXA Foundation
Partner With Us
AVIXA and its foundation partner with education institutions to develop a larger pool of qualified AV Professionals.
It all starts with a few simple steps:
Begin the conversation with your institution.
Share our career resources with your fellow faculty, administrators, and students.
Discuss available curriculum options with AVIXA.
Provide career support for students who complete the program.
What you receive after partnering with AVIXA:
Curriculum exchange of AVIXA online and classroom courses
Resources and preparation towards earning a CTS certification before entering the workforce
AVIXA membership for students
Connections to AVIXA member companies at events
Sponsored trips to tradeshows like InfoComm and Integrated Systems Europe
The more your students can visualize and experience working in the audiovisual industry, the quicker they can decide if a career in AV is for them.
"We were looking to create a new program to address these needs when we first connected with AVIXA. It turned out to be a perfect match. Our plan is to become the premier site for AV technician training in New England. There is a clear demand and great jobs waiting."
Larson Rogers, Dean of Academic Affairs, BFIT