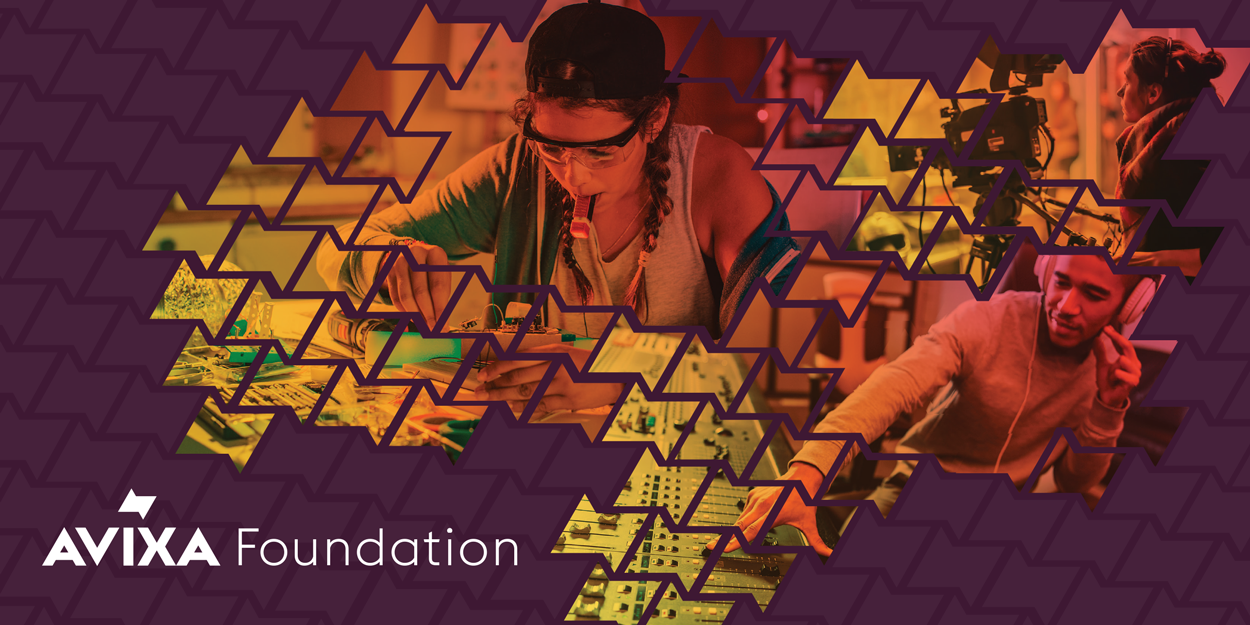 The AVIXA Foundation provides access to quality skills education, builds career pathways, and encourages valuable hands-on experiences to inspire the next generation of leaders in the audiovisual (AV) industry.
Scholarships
Every year, the AVIXA Foundation awards thousands of dollars to students and emerging professionals from secondary, undergraduate and graduate programs, who show a keen interest in pursuing careers in the audiovisual industry.
$2,500
This scholarship supports the growth of women and gender equality in the audiovisual and integrated experience industry.
$2,500
This scholarship is aimed at students in pursuit of a technical or advanced degree towards an audiovisual career.
$2,500
This scholarship supports further inclusion of diversity in all forms within our community and is intended to recognize anyone who strives to make a difference in this dynamic, creative field.
Student Membership
An AVIXA student membership provides you with tools, resources and cool perks you need to expand your expertise and start a career in the AV industry.
Tech Crew
The Tech Crew programme fosters the next generation of audiovisual and integrated experience professionals by establishing and supporting AV tech crews in secondary education institutions.
AVIXA Foundation works with secondary and tertiary schools interested in implementing or further developing their own Tech Crew. Participation in Tech Crew is a proven method of empowering young adults to deepen their passions, learn new skills, and discover career pathways formerly unfamiliar to them.
Toolkit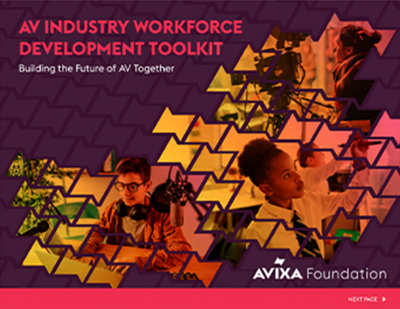 This toolkit is your go-to for talking points, facts, and communication pieces like email templates and posters.
Let's Have a Conversation
The AVIXA Foundation is a nonprofit 501(c)(3) tax-exempt organization operated for the public good on behalf of AVIXA™, the Audiovisual and Integrated Experience Association, producer of InfoComm trade shows around the world, and the international trade association representing the audiovisual industry.