Jose Mozota on Why AVoIP is Key to Growth Potential
Posted on Sep 2, 2021
All eyes are on AV over IP. Learn more with this new course from AVIXA, AVoIP Foundations.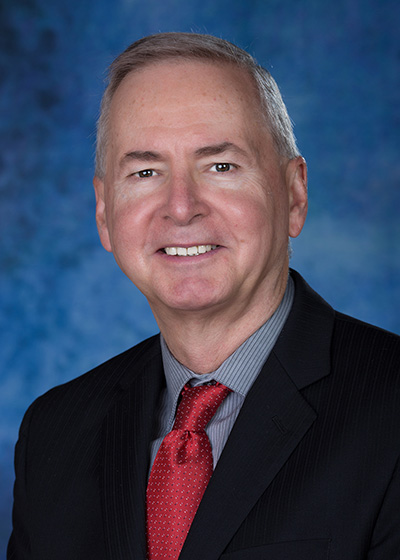 Jose Mozota, CTS-I
In partnership with AVIXA®, AV trainer Jose Mozota, CTS®-I, has developed a series of 23 bite-sized lessons on the topic of AV over IP (AVoIP). The video series covers a subject that's very much in the forefront as networks continue to converge, for example in smart buildings and commercial spaces, and with the prevalence of multicast and multipoint to multipoint AV distribution, streaming, and remote control.
Aimed at installers and systems designers, the 10-minute videos cover the basics of the AV signal components relevant to IP transport and progress into networks, compression, transport, and security.
An important part of the course details "your first conversation" with the IT department, a place where standards are important and security, in particular, is a sensitive issue.
"For many years, AV hasn't put too much emphasis on security because the connections have been point to point. But once you go to AV over IP, the equipment becomes a point of entry for a hacker; so the AV people have to learn how to talk to IT people," says Mozota, a multilinguist who has taught the CTS Prep course in Italian and Spanish since 2015 as well as other AV trainings through his Ottowa-based company Freman Solutions Inc.
The frequent interactions between AV and IT professionals have highlighted the need for this kind of cross-training, he says. It's important to provide each with the necessary tools to engage their counterparts and to successfully work with them to deploy AVoIP solutions that meet customer expectations and comply with IT policies and requirements.
"After the basics, the course goes into detail on subjects such as chroma subsampling, bandwidth, codecs, transport protocols, IP addressing, how to do subnetting, how to provide class of service, how to use PoE — all important topics for AV transport over an IP network," he says.
The increase in deployment of 10G networks and the adoption of AVoIP by the broadcast industry has speeded up development of IP native equipment and the adaptation of AVoIP. Mozota estimates that in solutions that use different transport methods, about 50% of them now use AVoIP.
"When you look at conference centers, airports, casinos, and university campuses, that's probably about 80%. It has become a very important transport method for AV professionals. If you're an AV integrator and you don't understand an AVoIP solution, your opportunity to do business is limited. If you do know then your opportunity for growth in the market increases," he says.
Mozota warns that AVoIP has brought a new set of competitors for AV business: structured cabling companies. "They set up networks and they understand cabling, and they're starting to learn AV. It's simpler than IT and it's easier for them to learn a little bit about AV, and to expand their businesses into the AV wheelhouse. AV people need to be aware of this and be ready to move quickly into the IT world."
All 23 of the individual modules in AVoIP Foundations are available for Elite members and 30-day Training Pass holders. You'll get RUs for your time—perfect for CTS holders!