Earning Dual-CTS Designations in Istanbul
Posted on Aug 5, 2021
Sercan Aktas, Director of Integration at Redmouse Audio Visual Integration, recently became only the second person in Turkey to hold both AVIXA® CTS®-D and CTS-I.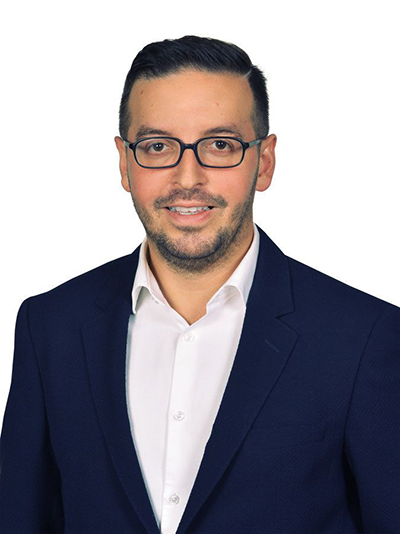 Sercan Atkas
Following electronics engineering studies and subsequent sales jobs in electronic components then the AV industry, Sercan Aktas, CTS-D, CTS-I, co-founded Redmouse Audio Visual Integration in 2015, with headquarters in Istanbul, Turkey.
"In 2015, as one of the newest systems integrators in Turkey, our goal was to create a company that is fun to work for, innovative, and capable of serving its customers on a global scale," explains Aktas. Now with customers in more than 28 countries, Redmouse also has two additional offices, in Uzbekistan and Lithuania, and a staff of about 90. The majority of its work comes from Turkey, Africa, the Middle East, Central and Western Asia, the Baltics, and Eastern Europe. Projects are wide-ranging, including meeting room solutions, distance learning and education, unified communications, digital signage and digital broadcasting, operations centers, sports venues, and hospitality.
"Here in Turkey there are many experienced and trained AV professionals, the companies are globally competitive, and they follow international standards. Over the last 10 years, the industry here has developed hugely, and has attracted younger and even more qualified people," he explains.
Aktas is the first person in the office each morning at 7 a.m., and his day involves client and coordination meetings, team management, and ensuring the service provided to customers is meeting Redmouse quality standards.
Having achieved his CTS in 2017, Aktas recently earned his CTS-D and CTS-I in the same three-week period.
"I knew that studying to be dual certified would contribute to the technical approaches I make and the way I manage my projects," he says. "I now approach AV projects in a way that is more effective, scalable, and efficient."
Although CTS has become more recognized in Turkey over the last few years and customers, especially multinational ones, have started including the certification as a requirement in the tender or consultation specifications, Aktas is only one of two people in Turkey to hold both certifications.
"To me, it's crucial to offer this as it gives us an edge over both local and international competition," he says. "I feel proud that I have accomplished one of my important career goals, and that it's also provided our company more global recognition."
Redmouse even managed to improve its business and operate during the worst of the pandemic, in part because of its strong presence globally. Now things are opening up, work has started to flow again and things are beginning to return to normal. Aktas is more optimistic about the future opportunities.
"I love working in the AV business," he says. "Every day there are more and more things to learn and the industry is evolving continuously. No two projects are alike. To me, that brings a different excitement each time I start a new project. Being that I have a technical background and I work on the business side, it's always an amazing feeling to see the project you implement up and running and meeting the client's needs. And the best part, of course, is the successful project completion."
Aktas relishes his involvement with AVIXA, both as an attendee of ISE and InfoComm and as a member of the Diversity Council, the System Integrators Council, and the Young AV Professionals Council.
"The Diversity Council is especially interesting to me, because in the region I live in, diversity is very important. We have many different kinds of people and it's important to understand all their different points of view, their feelings, and comments. It is helpful to be with people I can discuss these issues," he says. "And working on the Young AV Council is useful from a mentorship point of view.
"Being CTS certified is a great career achievement and companies are looking for qualified AV professionals that make sure they meet the standards by passing the CTS exam. In my opinion, being CTS certified is not just having a certification in hand to prove professional achviement. The program itself and the studies contribute to the person greatly. I believe everyone working in the AV business is very lucky to have such an opportunity with this learning program. I am extremely grateful AVIXA for creating, developing, and offering this credential to the industry. Especially for young AV industry members, I would strongly recommend making this their career goal and start studying to be dual certified!"
Learn more about the CTS program.
TOPICS IN THIS ARTICLE