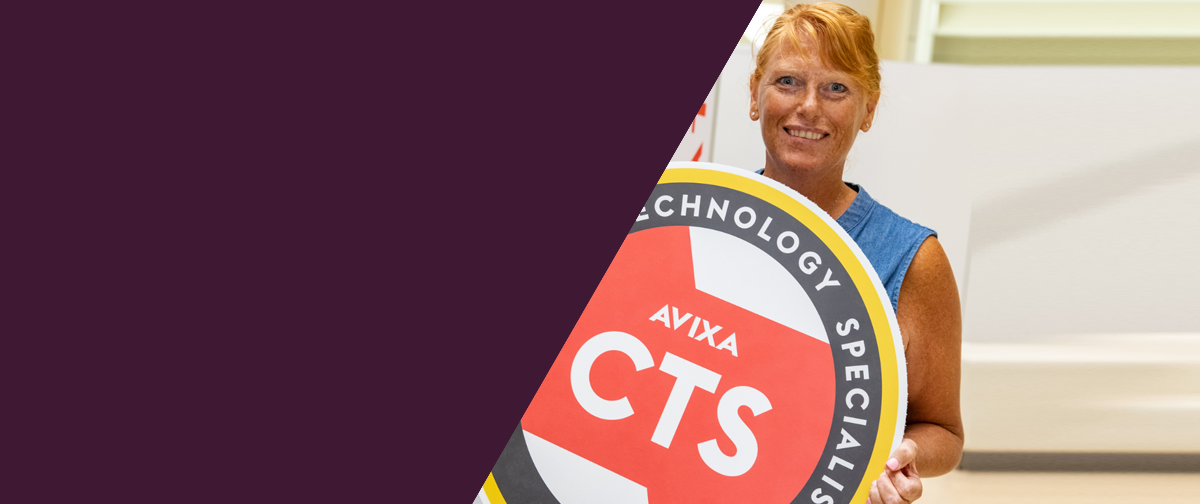 Did you know that according to the AVIXA® 2019 META: Pro-AV Channel Employment Report, more than 80 percent of firms prefer or require CTS holders for higher level engineering and technician positions?
About the CTS Program
Individuals, companies, and customers have always recognized the CTS® certification for its credibility and integrity. In pro AV the Certified Technology Specialist™ (CTS) program is the leading professional credential with more than 13,000 CTS holders worldwide. And because it is ANSI-accredited to the ISO 17024 standard, you can be assured it meets the highest standards for demonstrating and verifying you or your team's skill set.
Why Get CTS Certified
People looking for qualified AV professionals know that you have met those standards by passing the CTS exam. What does this mean for you and your organization? It means that a proven, reliable credential like CTS could make you (and your business) a top contender in AV projects.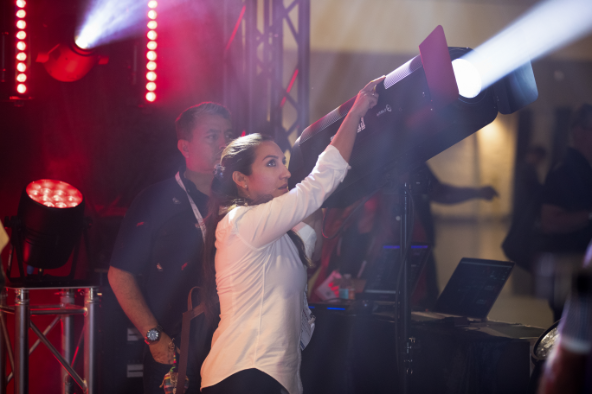 CTS
The CTS certification demonstrates you can perform general technology solution tasks.

This credential is for everyone in AV and those who want to demonstrate their AV knowledge
and open doors to the industry. You must earn the CTS before you earn a specialized designation.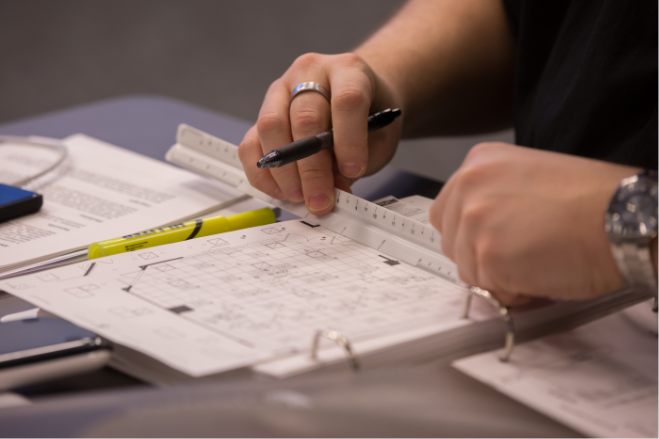 CTS-D
The CTS-D is a specialized designation that demonstrates your AV design knowledge. Many CTS-D holders are AV systems designers or engineers.

To apply to take the CTS-D exam you must have the CTS credential.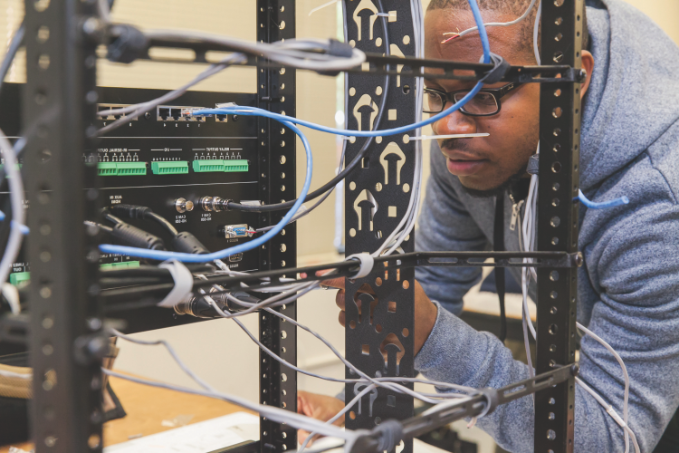 CTS-I
The CTS-I is a specialized designation that demonstrates your AV installation knowledge. Many CTS-I holders are installation technicians, system integrators, or system commissioners.

To apply to take the CTS-I exam you must have the CTS credential and at least two years of verified installation experience.
Certification Renewal
CTS certifications are awarded for a period of three years. To maintain your certification, you must complete minimum levels of continuing education during each three-year period and must reaffirm your commitment to the CTS Code of Ethics and Conduct.
CTS Documents and Resources
Find any form related to your certification. You can also find handbooks and outlines to understand all certification program requirements and to direct them to resources that may be useful in preparing for each certification examination
For Current CTS Holders
Whether you just earned your certification, or have had it for some time, you can find what you need to market and renew your CTS® here. We will also post news and other items of note. To stay up to date on the latest, subscribe to the CTS Newsletter
CTS News
Subscribe to the monthly CTS Newsletter for updates on the CTS program, a digest of RU activities and more.
Find a CTS Professional
Find CTS holders near you or verify CTS credentials. If you need to find a specific skill for a project, you can search by CTS designation, region and industry role.
Talk to Us About Your Goals
If you'd like to talk to a person, we're here to help! Contact your AVIXA representative for help with your professional development plan.
Upcoming Events
How Wovenmedia & Sharp/NEC Revolutionized Floor-projected Video at Big-box Retail
Learn how strategically placed ceiling-mounted laser projectors controlled by an industry-leading Content Management System, have turned unused floor space into a dynamic, powerful, new promotional platform, with monetization opportunities for every big-box retailer.