There's a Better Way to Work Remote
Posted on Dec 8, 2020
We've grown tired of the words and phrases "unprecedented," "pivot," "current health climate," and "a new normal." We're exhausted from our constantly changing relationship to change. And while the concept of working remotely is not new, for many people this shift was something they were not prepared for. Yet with help from one another, and a little grace and understanding, as a society we made the necessary changes even if it meant relying on makeshift solutions.
Now it seems like the move from the physical office to the home office as the center of work will become the new norm, even post-COVID. And while we cannot teach you how to captivate the attention of kindergarteners over a video call, or to keep cool as an account manager when your cat dashes across the keyboard during a presentation, we can help you answer the question, "how do I make my video calls, classes, and conferences better?"
The AVIXA Work Remote series, composed of short, shareable videos, answers the basic questions you've been getting recently on how to improve audio, video, lighting, and network performance. These days, we're all going virtual so feel free to share these AV tips with your clients, friends, and even that random Facebook connection that you can't remember ever meeting in real life.
Here's a breakdown of the five videos included in the Work Remote series, available for free on AVIXA's Learn with AVIXA YouTube channel: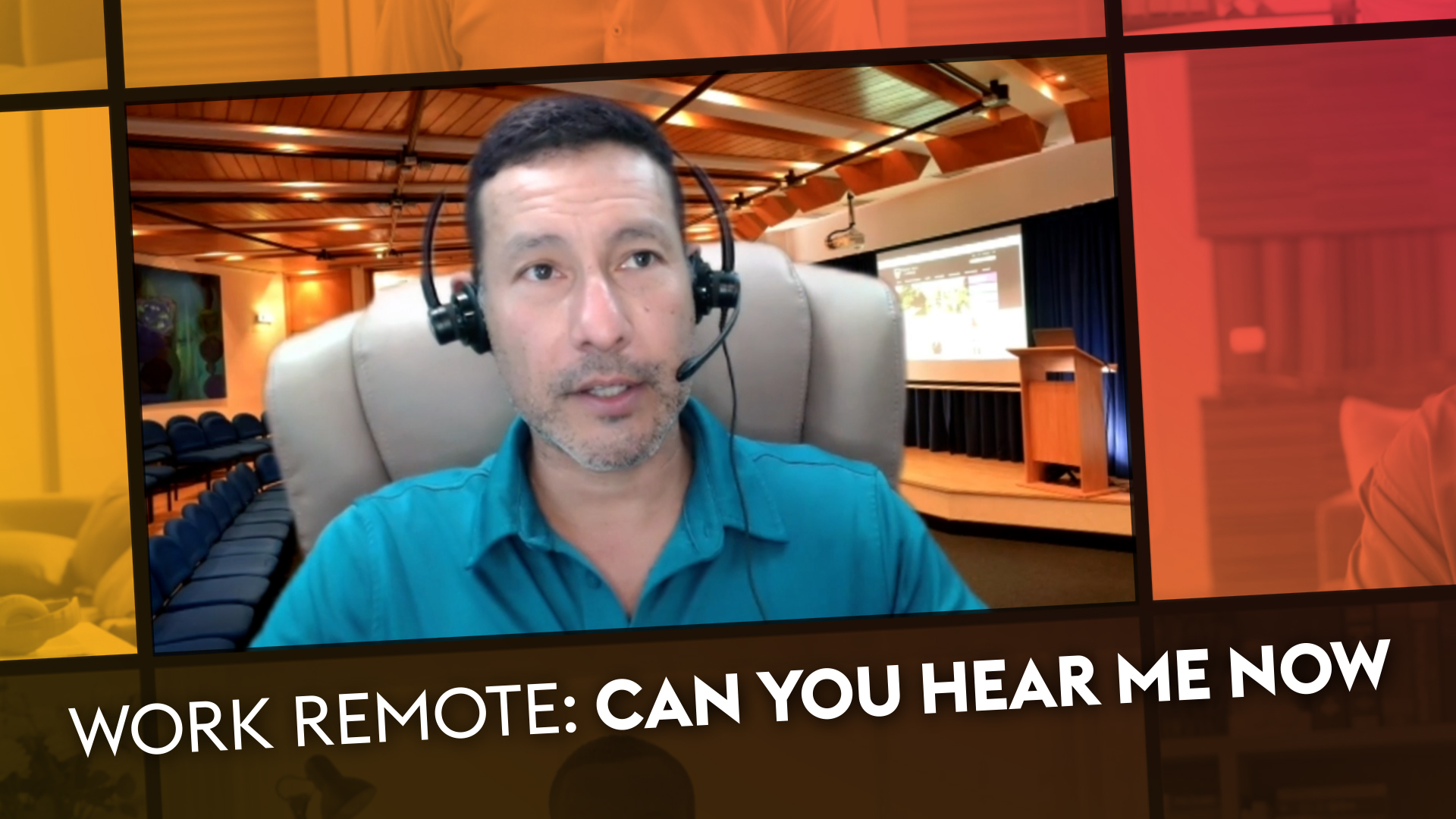 "Can you hear me now?" you ask, after the fourth dropped call. They still can't. Bad audio can be blamed on your equipment, settings or even the platform you're using but hear me out. Whatever the culprit, bad audio can turn any conference call bad. There's a better way to call, without the need to constantly reconnect. Sound too good to be true? Check out this video for tips on optimizing your video call audio!
Bad Video Killed the Conference Star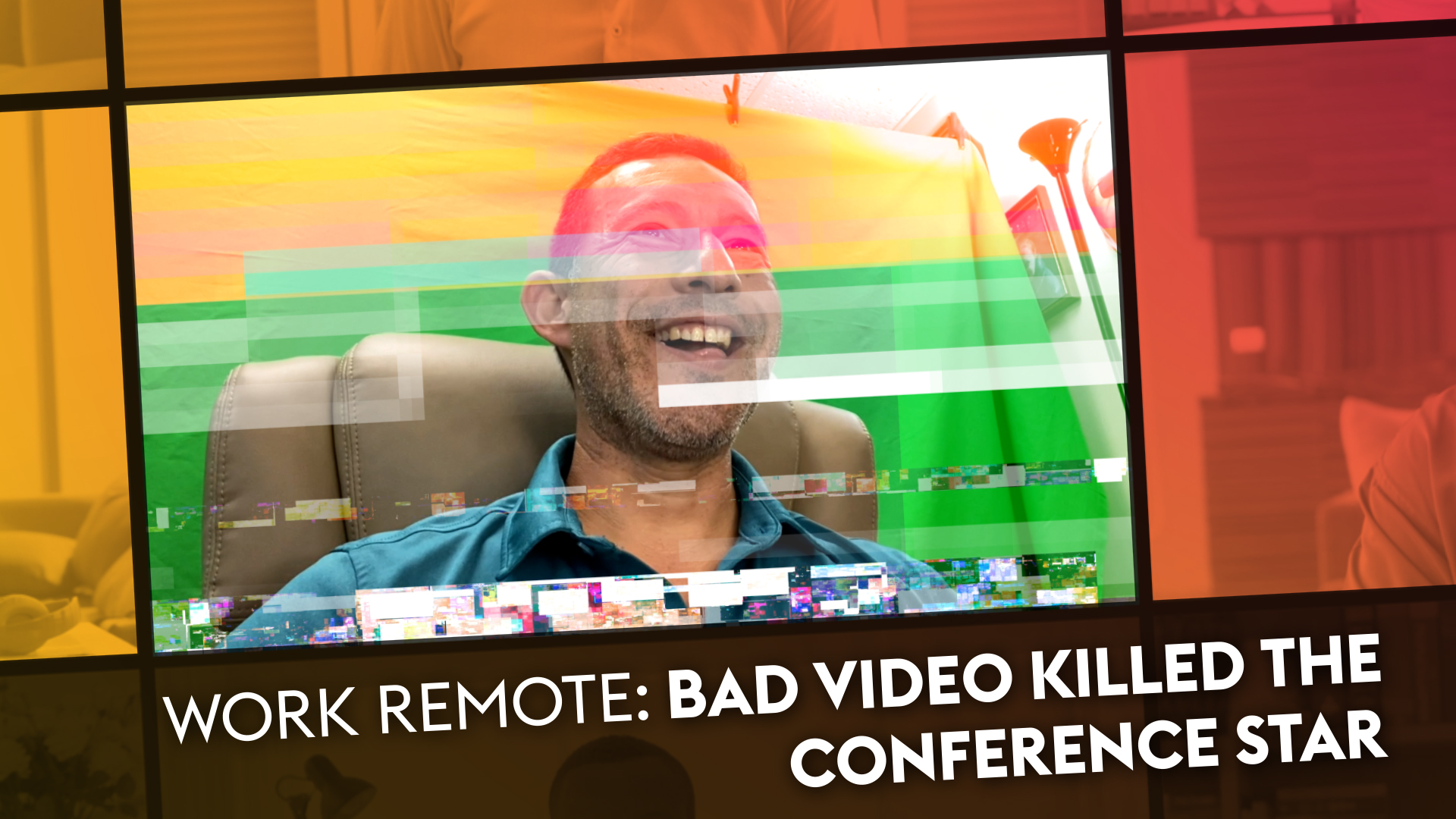 It's almost time for your close up but wait, your camera angle is unflattering and your image resolution is terrible! So, what can you do? Watch this video for tips on what camera to use, what resolutions are best, whether to go with a wide or tight lens, and what angles will show off your best features!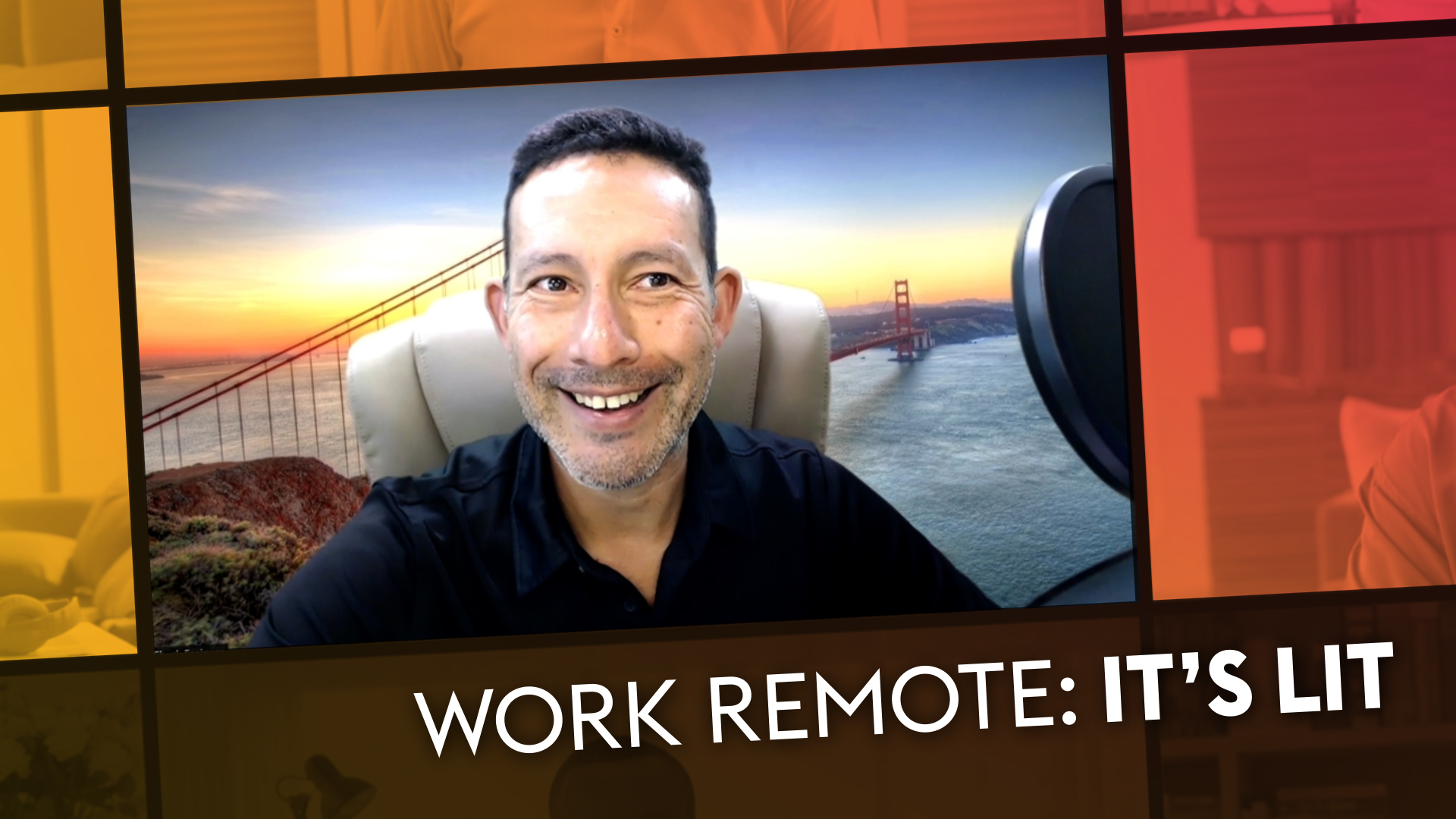 Do you need help picking the right lighting environment for your remote work setup? Debating whether you should use direct or indirect light? Or are you looking for ways to up your conference game with a cool virtual background? Learn the best ways to utilize natural light, control the room light, or what lighting equipment to spend your money on wisely.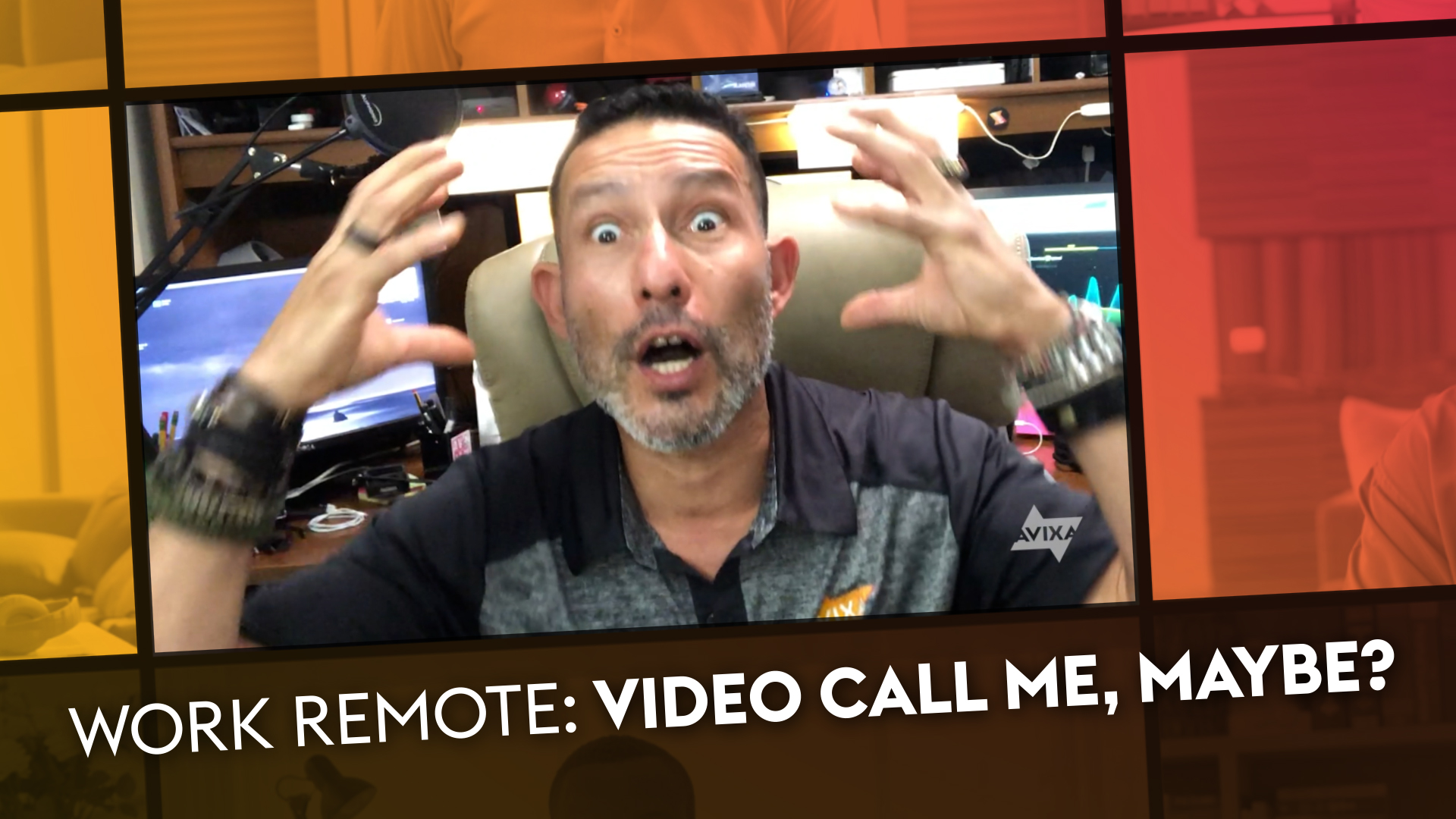 Is your internet up to speed or are you constantly reconnecting to your video calls? A bad network connection with latency will hurt your download speeds, video and audio feeds, and can make following the conference almost impossible. Learn how to test your network speed and how to optimize your equipment for a more consistent connection.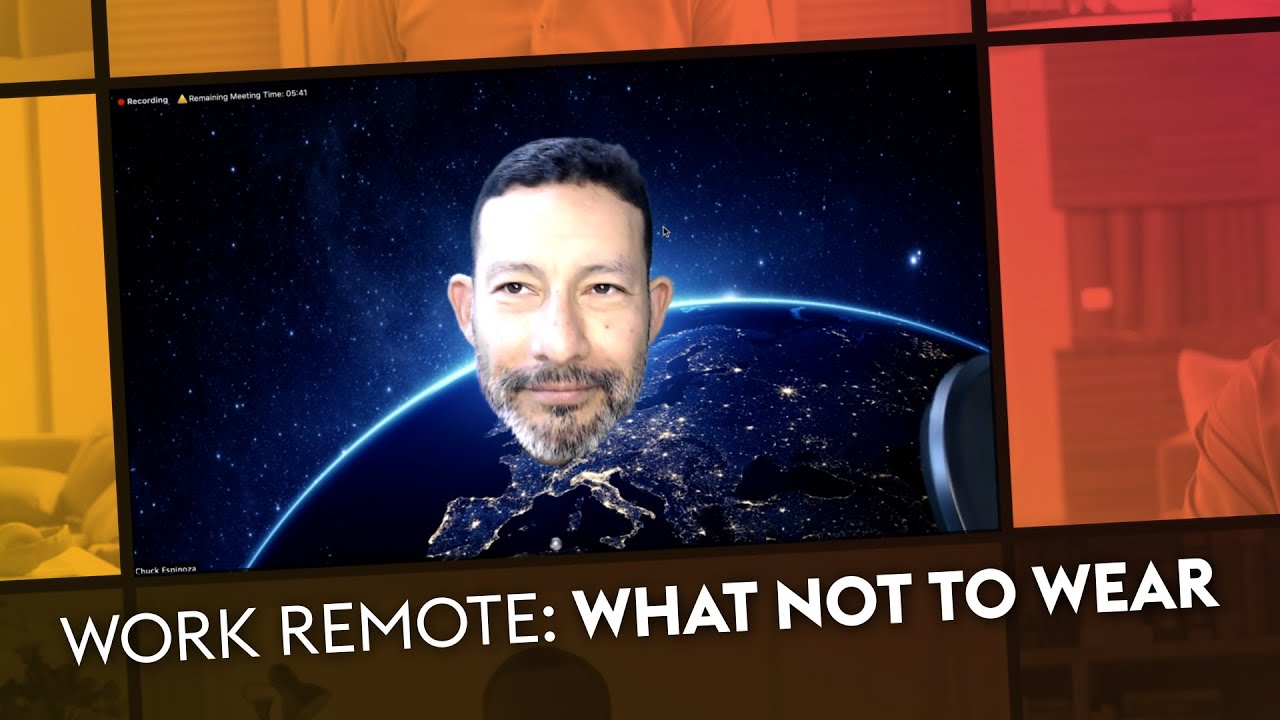 So there you are in sweatpants, hair tied, chilling with no makeup on… but it's time for a video call. Don't stress. Instead, watch this video on tips what to wear when you're on camera (from colors to eyewear) to find a balance between flattering and "office" appropriate without bringing out your best interview suit.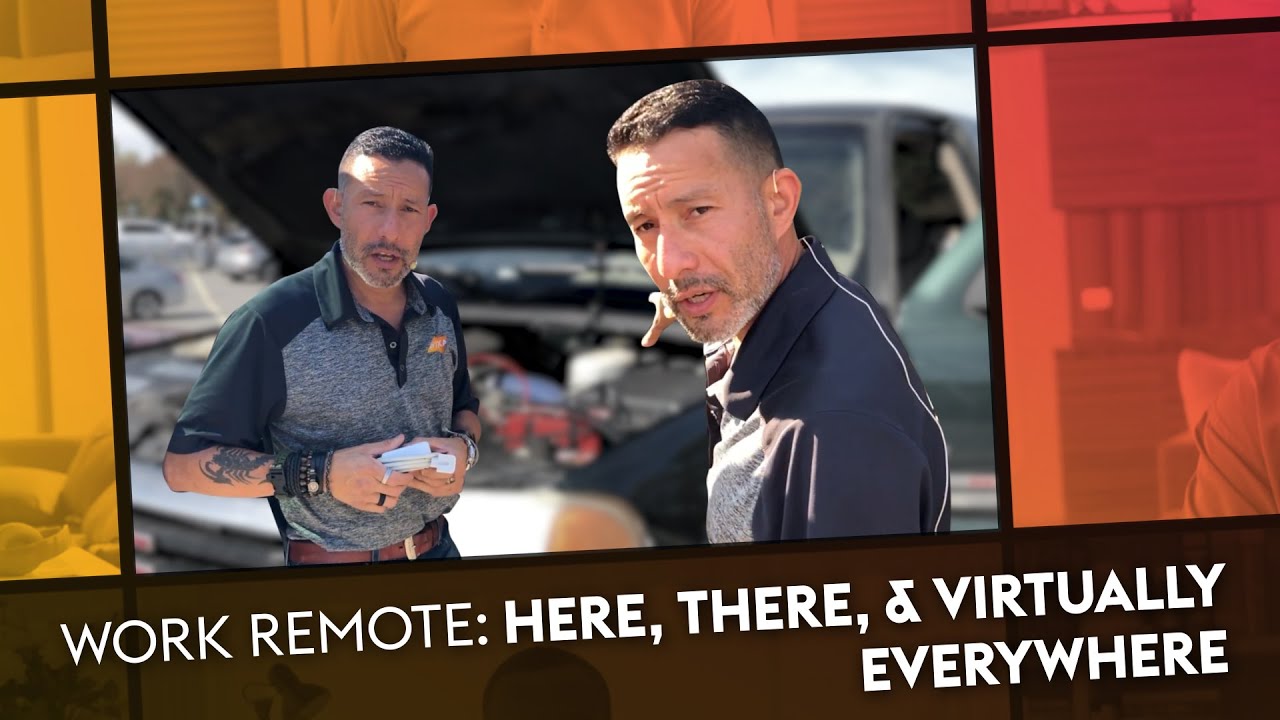 This is the capstone to the Work Remote Series. Working remotely looks different for everyone. For one of our instructors, it meant figuring out how to turn his truck into a fully mobile video conference studio. In this video, we bring all of the tips we've offered in the series into one practical and amazing application. Watch to see how with the right set up, you can video conference while literally on the go!
There are many neat tricks to learn and with an increase in virtual interactions, the need to share them is greater than ever. So, share this resource of practical AV knowledge to guide everyone toward a more exceptional AV experience. From our family Facetime calls with Grandma to next month's Board meeting, let's make virtual calls a better experience for all.
Read Next: WeWork, Convene Share How to Have Better Meetings during COVID-19
Pandora's box has been opened, and companies won't be able to get all the meeting apps and tools back under lock and key post-COVID-19. But, as the myth goes, hope remains. Audiovisual technologies and meeting spaces are more flexible than ever and have the capabilities to put the user's choice first.