Welcome to AVIXA!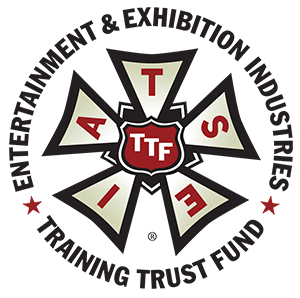 As an IATSE Training Trust Fund beneficiary, you have special access to renowned AV-specific training and AVIXA membership benefits. Explore how AVIXA can ease your stress at your next event — plus, help you prepare to earn the coveted CTS credential.
LEARN MORE AND REGISTER TO RECEIVE YOUR BENEFITS
Education
Classes included in the partnership are specific to your needs as a member of the entertainment industry.
To enroll in classes with your free membership benefits, register online.
If you have any questions, please email the dedicated IATSE TTF/AVIXA partnership customer service contact at av@iatsettf.org.
IATSE Education Program
New: Audiovisual Fundamentals for Stagehands, part of the AVIXA/IATSE Training Trust Fund Live Event Technician Certificate.
AVIXA-Recognized AV Technologist Certificate Program
After completing Quick Start and Essentials, take the free AV Technologist test online and get recognition for your AV training. Although not a certification, the AV Technologist Certificate can act as a bridge to AVIXA's ANSI-accredited certification program.
Regional CTS Prep
The Certified Technology Specialist™ (CTS®) program is recognized worldwide as the leading AV professional credential and is accredited by ANSI.
To help prepare for the exam, AVIXA/IATSE Training Trust Fund beneficiaries can take regional CTS Prep courses at no cost.
Learn more about CTS certification and exam registration.
---
Advance Your Career
"CTS Prep touched on everything that was on the test and was a great help in passing the test my first try. I feel like I now have the credentials to go into pretty much any AV situation and do good work." — Gregory McDonald, CTS, Local 927, IATSE
Upcoming Events
Le soluzioni Audio over IP: interoperabilità, ridondanza e remote production - Sessione 1 [IT]
In questo corso in collaborazione con Audiosales e DirectOut verranno presentate le caratteristiche e il funzionamento delle soluzioni Audio over IP. Sessione 1 - Le soluzioni Audio over IP: introduzione e panoramica protocolli