Podcast: Human Factors in Workplace Design
Posted on Jan 8, 2021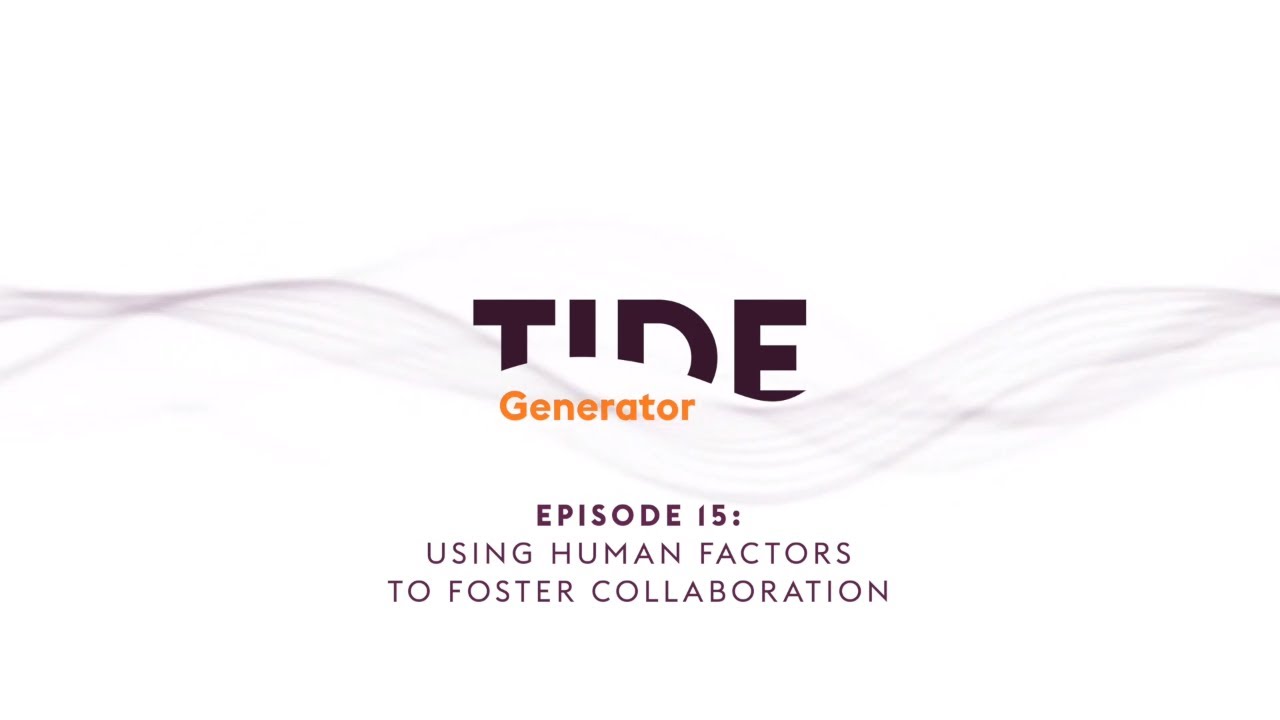 We have all learned how to work in new ways during the pandemic. By now, each individual has had time to consider what they miss about the old way of working, and what they have embraced about these socially distant times. The reactions are as varied as the types of people who share the workplace.
Now that we've had a very literal window into the personal style of our colleagues, we may have a deeper understanding of the human factors in productivity and connection. How can we translate that information into new ideas for how the collaborative workplace is designed?
TIDE Generator Podcast Host Kirsten Nelson talks with three esteemed guests with varying perspectives on human factors in workplace experience design: Rachael Harris, Production Manager; Mary Franck, Creative Director with ESI Design, an NBBJ Studio and Mark Coxon, Sales Director of Technology with Tangram Interiors.
The workplace doesn't always feel like it was designed for humans — and before the pandemic we were getting a little better about it — but still, we have a long way to go.
For those who are happy to keep working from home, what might they seek from the occasional work session in the office?
Mark Coxon: I found this very refreshing, in a way, because I think when we're starting to now talk about work. We're really starting to get back to, what are the outcomes that we're trying to facilitate by having people physically together. What is the purpose of us actually being on this call, at this time synchronously together as opposed to sharing a video making notes…. The three main reasons to meet are to make a decision, to create a forum to search for other opinions, or to reinforce a team. And if we're not designing workplaces that do those three things, whether virtually or in person, then, really, there's no reason for us to be together in the same place, in the same time whether virtual or physical.
One of the reasons we'll return to work is for the collective feeling of being a part of a team. And AV technology will help to foster that feeling of unity in new ways:
Mary Franck: We often create these large-scale architectural media experiences to be a focal point within large, shared spaces, and I think that connects to this idea of creating tools for culture, and to help a client in this pivotal moment redefine or reinforce the culture that they want…. People are realizing that they need to be intentional about their culture, not just for productivity reasons or team cohesion, but also just to be more ethical and conscientious and to not propagate discrimination, honestly. And so when we bring technology into companies, it is often in this kind of functional way, but I think that without addressing that cultural side of the way that people are going to use these technologies, those projects don't get very far.
Rachael Harris pointed out that events and production management experts will bring unique perspective to rethinking the workplace, as they combine that knowledge with streaming AV skills:
Rachael Harris: Because we're going to be rebuilding these spaces in the next two years, five years people are going to be looking at their auditoriums, and how do they interact with their networks, and how are we going to make these events engaging for both humans who are in the room for whatever limited number of humans we're able to have in the room to give them an excellent experience? That will be a concern for a lot more going forward.
Subscribe to the TIDE Generator Podcast on:
Anchor
Apple
Spotify