PRO AV INDUSTRY REVENUE TO GROW BY 2026
According to the latest 2021 Industry Outlook and Trends Analysis (IOTA) report by AVIXA® in conjunction with Omdia, pro AV revenues were the least impacted in the Asia‑Pacific region. The region registered at -16.1% in overall annual growth for AV spending, resulting in revenues of $78.8 billion and contributing 37% of global spending. Conferencing and collaboration generated the highest revenue across solution areas, followed by digital signage and content management hardware.
AVIXA encourages all female AV industry professionals to get involved in the AVIXA Women's Council.
INTEGRATE RESCHEDULED TO NOVEMBER 2021
Due to the most recent COVID‑19 outbreak in the Sydney area, Integrate expo in partnership with InfoComm has been rescheduled. The show will now be open from 17 to 19 November at ICC Sydney. Please stay tuned for further communication around the show program, including the Integrate Speaker Series reflecting the latest AV technology solutions, insights and trends. Security expo will also run in parallel as planned.
SPECIAL AVIXA INDIA MEMBERS' FORUM ON 27 JULY
AVIXA will host on Tuesday, 27 July a special virtual event targeted exclusively at business owners and senior management in India. Over the past months, AVIXA's team has reached out to Enterprise members based in / conducting business in India to assess the impact of COVID‑19 on their businesses. This event will provide a summary of common and unique experiences that our members have encountered during these challenging times. Participants must be registered by the AVIXA team.
NEW AVIXA WOMEN'S COUNCIL LOCAL GROUP IN GCC
Great news for our female AV industry professionals based in one of the GCC countries: the new AVIXA Women's Council local group GCC is calling for women in the region to get together either virtually or in‑person to learn, network, and build lasting relationships with other women in the industry. If you are interested in joining this group, please email Manoj Kumar to get connected.
COMING IN AUGUST: WEBINAR ON TECH‑ENABLED HYBRID RETURN TO OFFICE
As COVID-19 vaccination programs are rolled out around the globe, many companies have begun to prepare for a return of their staff to the office. However, a hybrid model combining office and remote work is here to stay. Join Aurangzeb Khan, SVP of Intelligent Vision Systems at Jabra in a webinar collaboration with AVIXA on Tuesday, 31 August 2021 to learn how immersive technologies are helping with the transition back to the office, while simultaneously including employees opting for remote work.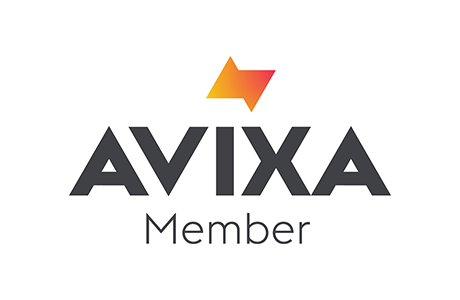 Follow AVIXA Asia-Pacific on LinkedIn!
Follow us to start connecting with your peers, other AVIXA members, and building an active community of AV professionals.
Connect with Us
Sign Up to Receive AVIXA's Asia, India, GCC & Oceania Regional Newsletter.
Stay engaged and be the first to learn about upcoming events and courses near you.