With so many different platforms for collaboration, it has become increasingly important to ensure you are prepared for them all. Do you prefer BlueJeans, but your partner prefers Zoom? What do you need to be prepared for all meetings that will come your way? This session will discuss the importance of interoperability and what you can do to help clients bridge platforms.
Join the July Power Hour to learn how to:
Examine the current methods in which people are adapting to using multiple platforms.
Identify technologies to help bridge the operability between conferencing platforms.
Determine a list of best practices to ensure a seamless collaboration experience.
Registration Coming Soon
Workspace trends are moving towards smaller, more flexible spaces, with more remote working over the long-term according to AVIXA's IOTA report. Corporate technology managers and integrators can get the latest on key developments and trends for the digital workplace in AVIXA's monthly Conferencing and Collaboration Power Hour. Learn more about the Conferencing & Collaboration Power Hour series.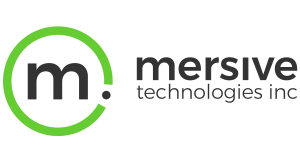 Event Information
Date
12 July 2021
Time
1:00 PM - 2:00 PM
Eastern Standard Time
Type
Webinar