Integrated Experience Tours at InfoComm 2022: Immersive AV Up Close and Personal
Posted on Apr 28, 2022
Want to really experience the latest immersive AV experiences while you're at InfoComm 2022? Check out these amazing integrated experience tours we've lined up to feature some leading-edge AV installations around Las Vegas. You won't want to miss out on these exclusive inside looks!
Tuesday, June 7, 2022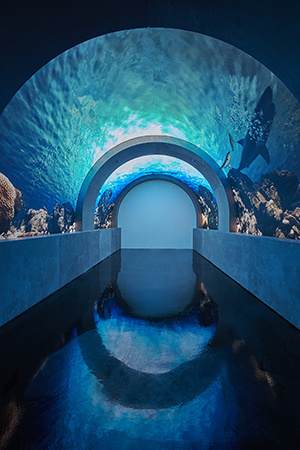 Arcadia Earth
Valentino Vettori – Founder, Arcadia Earth
9:30 AM – 12:30 PM
Experiential artist, Valentino Vettori, is dedicated to re-imagining the way people interact and engage with the environments that surround them. With over 20 years of experience working with leading fashion institutions, Vettori designed interactive retail experiences and innovative spatial relationships between consumers and brand environments. Driven by a growing awareness of the ecological challenges we face and a more profound desire to inspire emotional experiences, the vision for Arcadia Earth was born in 2017 out of a promise Vettori made to Paul Hawken that he would channel his craft to inspire positive environmental changes.
Vettori will lead a behind the scenes look at the technology used to create the immersive storytelling journey of Arcadia Earth. From motion picture projections and projection mapping to extended reality and laser technology, guests will experience the innovative uses of these tools in creating an emotional and impactful interaction with the climate challenges of our planet. Guests are invited to experience the exhibit after the tour to see the technology in use.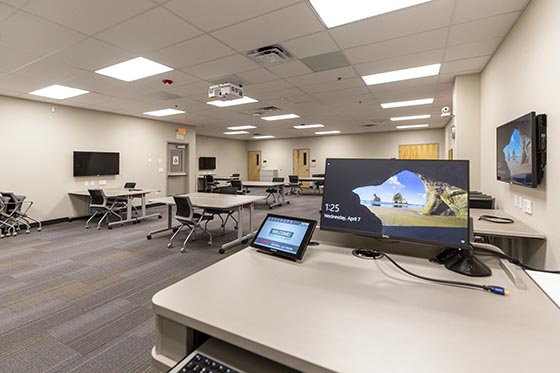 University of Nevada, Las Vegas
Frank Alaimo, CTS-I, DMC-E-4K – Senior AV Systems Specialist, The University of Nevada, Las Vegas
8:30 AM – 11:30 AM and 12:30 pm – 3:30 pm
In this in-depth tour, attendees will explore UNLV's classroom renovation of the Flora Dungan Humanities building that features a Dolby Atmos theater/classroom that consists of an immersive audio system and a 4K Barco Cinema laser projection system. The new theater showcases a captivating audio-visual experience where the 254-seat theater/classroom provides a powerful life-like sound that flows all around you in true 4K.
Attendees will tour classrooms and have the opportunity participate in RebelFlex; UNLV's Hybrid learning classroom solution. RebelFlex offers both synchronous & asynchronous learning, which allows instructors to leverage enhanced technology in the classroom to teach a face-to-face class and to students who are joining remotely simultaneously.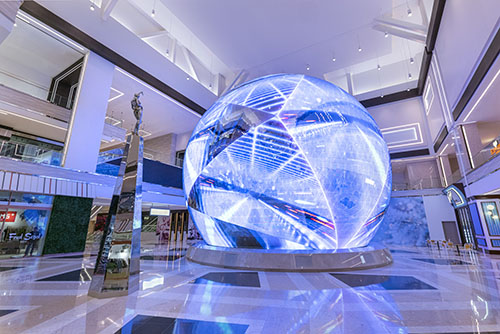 Resorts World
Yago Pita Alvarez – Executive Director of Entertainment, Resorts World Las Vegas
4:00 PM – 7:00 PM
Where Art Meets Technology Tour – Resorts World Las Vegas
Don't miss out on a tour that will share the secrets to our success, highlighting the state-of-the-art technology throughout the resort. You will be up close and personal with industry experts sharing insight into the awe-inspiring technological capabilities that impress our guests with a sense of wonder and mystery daily. Tour spots will include our External and Interior Screens, the Globe, Zouk Nightclub, Ayu Dayclub, the Theatre and Property Audio Visual Distribution.
Wednesday, June 8, 2022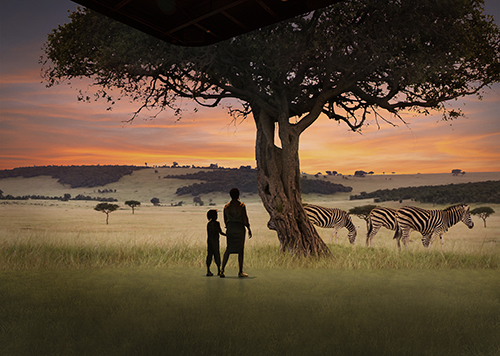 Illuminarium
Calum Pearson – EVP / General Manager, Illuminarium Experiences LLC
8:00 AM – 11:00 AM
During this exclusive behind-the-scenes look at Illuminarium Experiences, you'll discover how we use cutting-edge technology to bring a first of its kind, fully immersive experience to our guests using techniques from traditional motion picture production and virtual reality combined with interactive features that facilitate the experience of the real world, all without wearable hardware. Combining native 4K resolution at 50,000 lumens of exceptional brightness, Illuminarium uses the Panasonic Entertainment Solutions' 4K Laser Projectors providing spectacular visuals for a truly immersive audience experience. Revolutionary 3D sound system provided by HOLOPLOT showcases spatial audio, delivering individualized, pure "sound experiences" based on where the guest is standing. Beyond sight and sound, PowerSoft haptic systems built into the Illuminarium floor will stimulate the senses through vibrating ground effects. Ouster lidar sensor technologies provide ultrawide lidar sensors which react to each attendee's movements and gestures. To round out the experience, Illuminarium also uses the SenseCo scent system tied to the show's theme. After the tour, you'll enjoy the experience for yourself to see how these technologies come together to create the Illuminarium Experience.
Las Vegas Nightclubs
Gerardo Gonzalez – Senior Director, Technical Services, Tao Group Hospitality
12:30 PM – 4:30 PM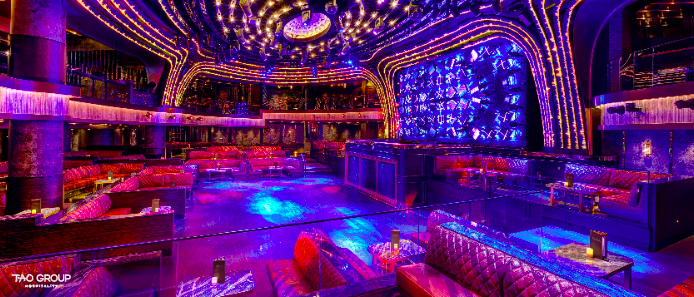 Exclusive, insider-only look at 3 of the hottest nightclubs in Las Vegas - JEWEL, Hakkasan and Omnia. Explore the design and technology in these venues during their off-hours; check out the gear from the lighting rigs to the sound systems and the DJ/VJ stations and interior design.

Tour will conclude at Omnia Nightclub inside Casears Palace, Tao Group's flagship venue with its 6-million-dollar center piece that will give all attendees an amazing final experience.
Thursday, June 9, 2022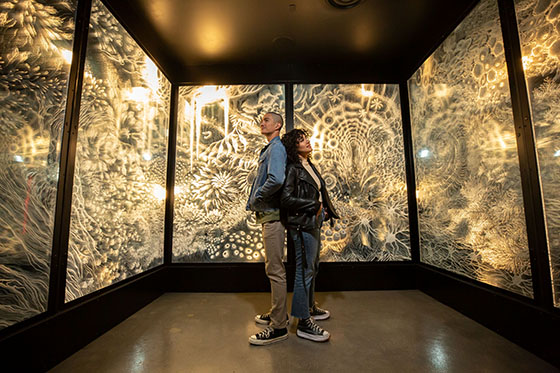 Meow Wolf's Omega Mart and AREA15
JD Bouck – Director of Production
Jacob Roeber – Senior Production Manager, AREA15
9:30 AM – 1:00 PM
Do you lie awake at night wondering how on earth Omega Mart brings to life unpredictable, mind-bending, multi-sensory experiences with the potential to guide you into parts of the unknown multiverse? It's not magic! It's the result of unparalleled imagination and unique technology solutions that brings it into existence. Get an in-depth look on a guided tour to discover secret portals, unexpected landscapes, and uncover the groundbreaking relationship tying storytelling in partnership technology that makes Omega Mart the only immersive supermarket experience…and so much more.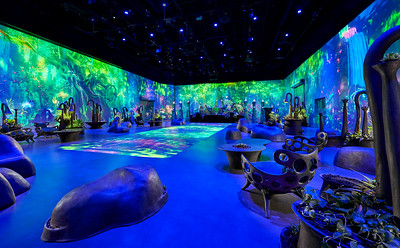 Get a peek inside the portal to AREA15, the world's first purpose-built immersive entertainment district offering live events, activations, monumental art installations, extraordinary design elements, groundbreaking technology, bars and eateries and much more. During this experience tour, you'll get a behind-the-scenes look at the experiential playground designed to inspire, incubate, and initiate endless possibilities and discover the technology and equipment that brings the Portal, AREA15's 4K, 360-degree 3D floor-to-ceiling projection-mapped indoor event space to life.
To see the full details and to register, click here: InfoComm 2022 Integrated Experience Tours.
TOPICS IN THIS ARTICLE