AV Tech Design Drawing
This is a drawing of a multi-purpose space in a corporate office used for presentations, meetings, and gatherings. An AV Designer creates these drawings to show where AV will be placed in the space.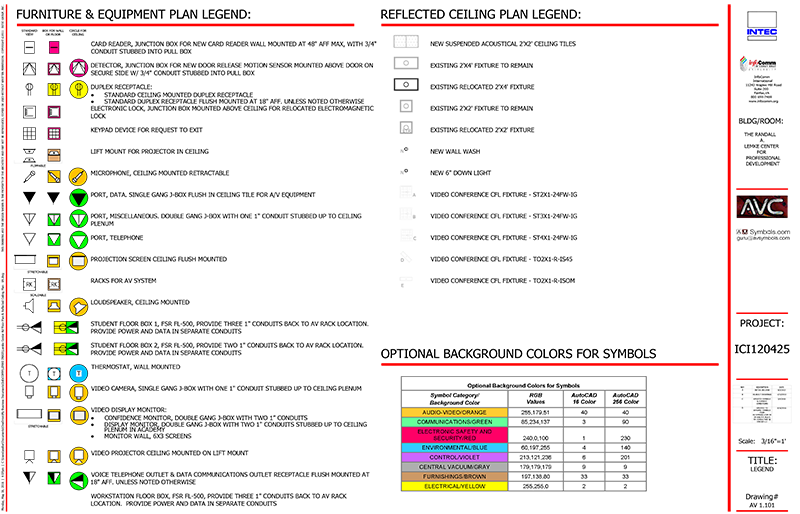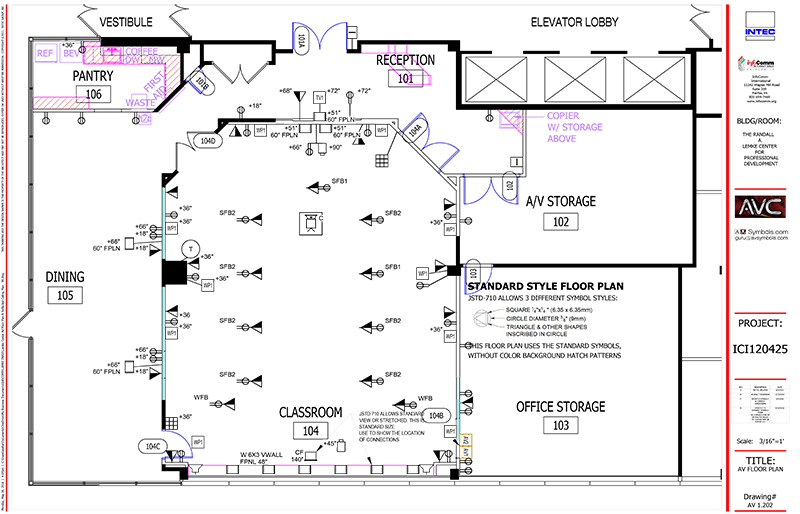 AV Project Sequence
Just like the tech itself, projects have a signal chain.
1. First, the AV Designer meets with the client to determine their needs for the space. The space in the design drawing above is multi-purpose: it is used for meetings, teaching, networking, video conferences, and parties. The AV Designer figures out what is needed and where to place the equipment in the room. The AV Designer communicates the design by creating design drawings or 3D computer designs called CAD drawings. Then they pull together the equipment list and meet with different distributors or sales reps to get information and pricing for the technology.
2. The Installation team comes in next and uses the AV Design Plan to physically run the cable and install the equipment. The commissioning technician comes in next to test everything and make it all work.
3. Programmers work to make sure that the user interface works the way that the client wants them to, and everything functions as it should.
4. A manufacturer's rep may come in to make sure that their equipment is being used to its optimum effect.
5. Often times, the client will contract with an AV company to maintain the equipment. Some companies also have someone in-house who manages their AV tech.
Everything is done in a sequence according to plan, and there are people who work along the whole chain of events.
Space Considerations - Room Configurations
Where will the audience be?
The first consideration when planning AV Tech systems for permanently installed systems or for a live event is space. Where will the audience be? How can we enhance their experience? Whether indoor or outdoors, installed in new construction or fit into a 150-year-old building, space considerations and learning to creatively work to maximize the audience experience is one of the fundamental challenges of Pro AV. The variety of spaces and challenges are also some of the things that most people love about the industry because no two jobs are exactly alike.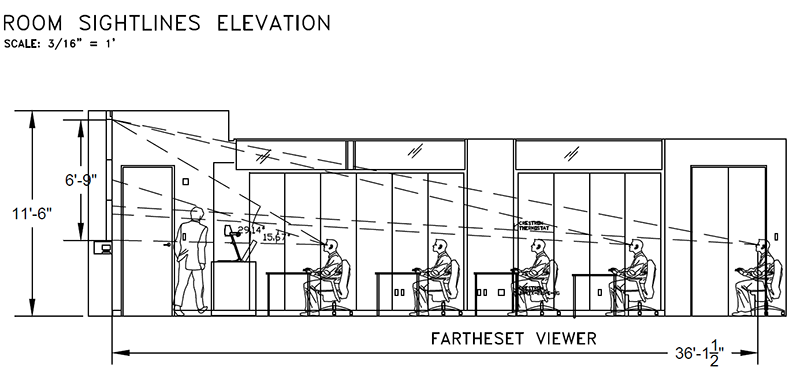 Seeing - Lighting
AV professionals work closely with architects and designers to determine where lighting will be installed. They also use instruments to measure light in a room. Light is measured in Lumens (denoted by lm). With this information, the AV Pro can then ensure the visual displays, whether they are large monitors or projection screens, are properly selected. The brightness of a projector is measured in Lumens. You need a much higher lumen projector to project an image on a stadium floor than a teacher would need to project their laptop in a classroom.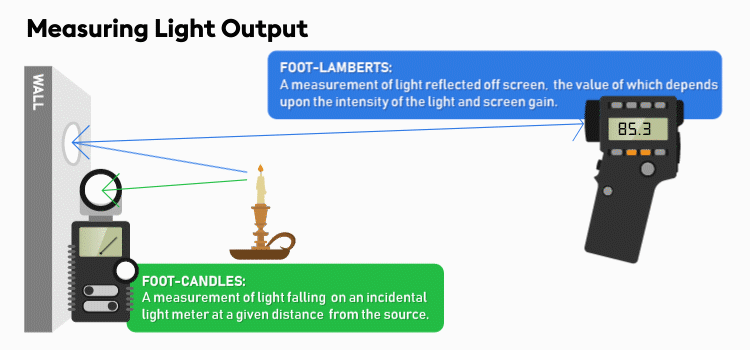 Hearing - Acoustics
Fundamentally, if people go to an event, they need to be able to hear the speakers. After all, the purpose is communication and if someone cannot hear, they miss the experience. The following images are some of the principles of sound that AV professionals learn.
Soundwave Transmission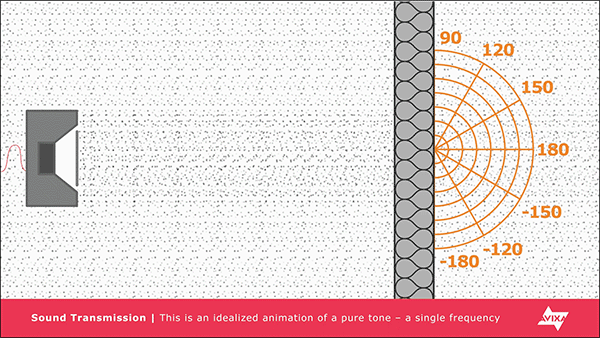 Soundwave Reflection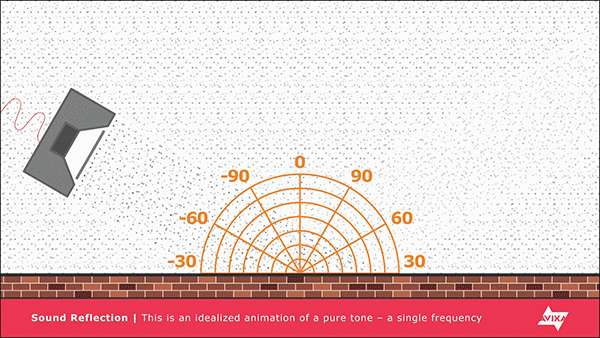 Soundwave Reverbration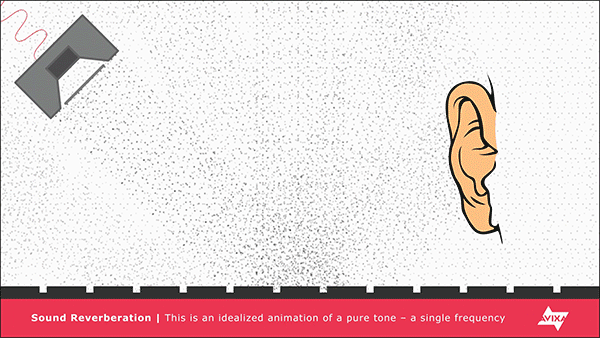 Subscribe
Subscribe to invitations to events, professional opportunities, and news. Free for all.
Student Membership
Access courses, certification exams, networking opportunities, and more.
$25 for individuals to join (scholarships available). If your school has an AVIXA membership, all students and faculty memberships are free.