How the Tech at Arcadia Earth Brings its Message to Life
Posted on Aug 29, 2022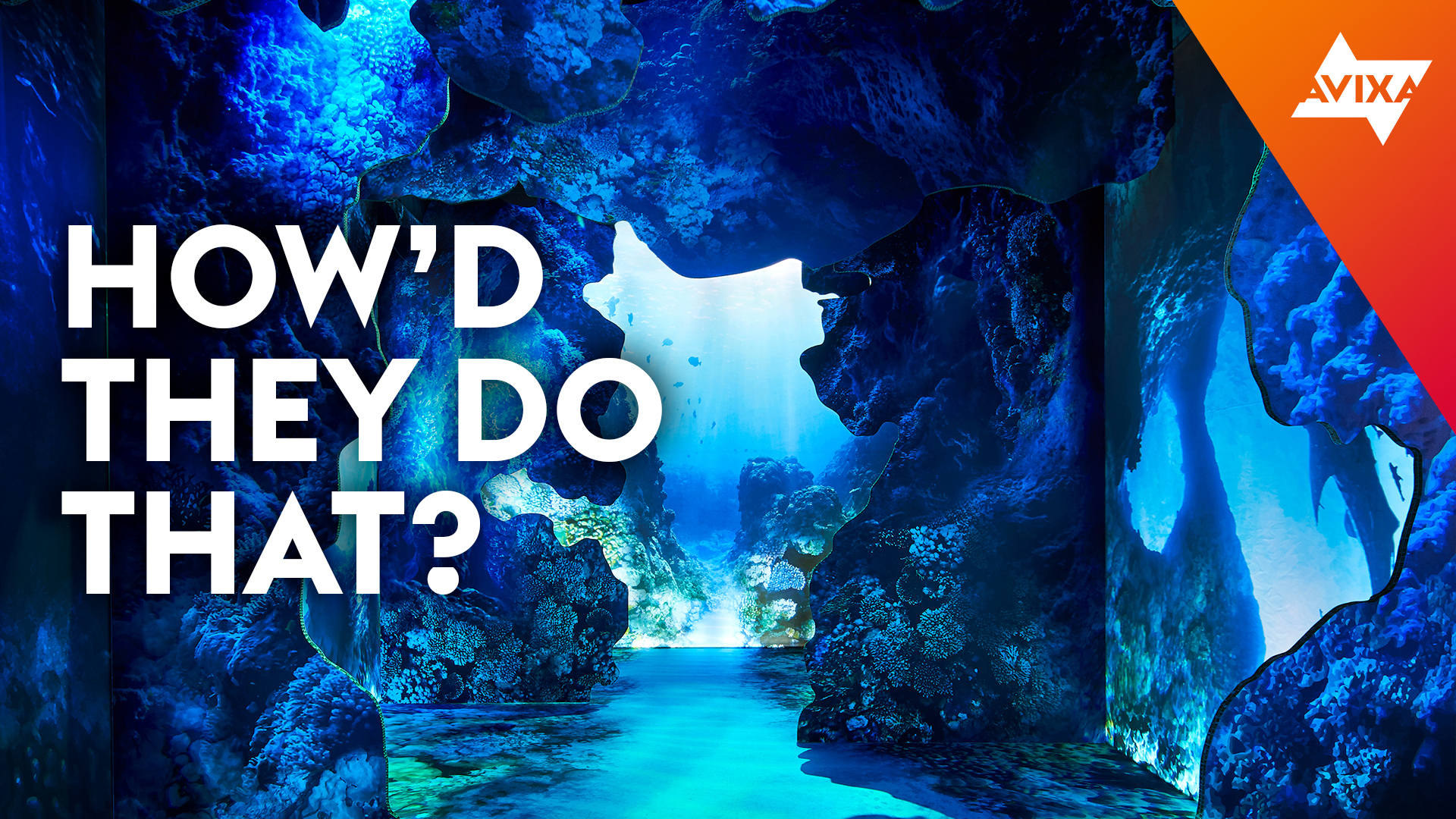 Rising temperatures, extreme weather, droughts – every day our planet is being put under increasing duress from pollution and greenhouse gas emissions. But the immersive museum Arcadia Earth is inspiring visitors to create a new kind of change. And the man behind it all is founder Valentino Vettori.
With museums in Las Vegas, New York, an upcoming location in Toronto – and a Metaverse presence – Valentino aims to share an important message about the actions we can take to heal the planet. In the latest episode of "How'd They Do That?", AVIXA received an exclusive look at Arcadia Earth in Las Vegas.
Arcadia Earth utilizes virtual reality, augmented reality, LED walls, and more to foster people's curiosities by creating an immersive experience and making the information of climate change easily relatable. Each room tackles a different ecological challenge and Milan based digital art studio Streamcolors was called on to create the content for 4 immersive rooms. Streamcolors realized the real time pre-visualizations and the final 3D rendering of each room, supported the hologram development, and created the facade's animated logo banner as well.
The score and ambient sound created for Arcadia Earth also delivers powerful emotions. Dave Hodge and Chris Mayes-Wright partnered to develop the sound design and audio system that gives museumgoers a fully immersive experience. In one of the rooms, Hodge even used whale sounds that he personally recorded while diving in northern Norway.

"There's the aquarium room where you're in a tunnel and there are LED walls that open and you'd be looking up at whales or turtles," said Hodge. "Some of the whale sounds, I recorded myself. As I was in the water, I had somebody holding the hydrophone and I got these really awesome humpback whale sounds."
The sound system includes over 80 speakers, mainly the Martin Audio CDD and ADORN series. But designing that system within the building code and containing the sound within each room proved to come with its own set of challenges.
"When I began to put the plan together for the audio system, I was really focused on what the experience of each room would be," said Mayes-Wright. "So, my first thing to do was to identify where we could really lean into audio in certain rooms."
"Acoustic treatment and soundproofing are totally different things," added Hodge. "The soundproofing is much more expensive than acoustic treatment too. So, it adds like this whole element of consideration mixed with fire marshals and building inspectors becomes a can of worms to tackle."
However, the challenges were worth tackling with their shared vision in mind. And viewers of "How'd They Do That," get a peek at Arcadia Earth, which came to life with the help of AV.
"What I'm most proud of about Arcadia Earth is that every visitor has a different audio experience," said Mayes-Wright. "And that's because the audio isn't just a loop, it's not like a WAV file that starts and ends, every single sound is on its own unique loop point."
In the video, founder Vettori also gives viewers a look at something completely new that they've been working on.
"I think technology is a tool that fascinates the new generation," said Vettori. "Every time a new technology is released, all of a sudden, you grab the attention [of others.] So for me, it was important to leverage any type of technology that was able to communicate not only the mission, but most and foremost, get the new generation's attention. Our mission is to continue to inspire, inform, and activate the community. And I'm very open to listen to anyone who wants to join me going forward."
TOPICS IN THIS ARTICLE