AV Provider of Excellence (APEX) Program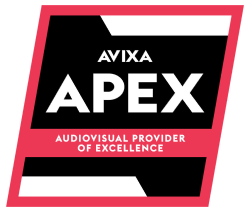 Are You an Audiovisual Provider of Excellence (APEx)?
You're in business for one reason – your customers! You hire and invest in trained staff and deliver superior customer service; ensuring their needs are met every step of the way. Now show them you're recognized by the industry association as a provider of excellence.
Do You:
Provide clear designs and offer world-class service to your customers?
Train your team well and make sure they earn AVIXA, industry and manufacturer certifications?
Work in a collaborative manner to assess customer needs, and make sure installations perform to their expectations?
Answering yes to these high standards means you are probably already meeting the requirements to earn this designation of excellence. Find out how to earn your designation here!
Why Be Part of the APEx Program?
Imagine being acclaimed as one of the top AV integrators – that'll set your company apart from your competitors
Provide clients with reassurance of your professionalism, ongoing development and capabilities, commitment to excellence, and outstanding service to customers
Raises the visibility and performance bar for everyone in the AV industry
Small investments now can mean larger projects and better ROI in the future
More Federal bids and other RFP's are including these standards in their bid requirements – get ahead and stay ahead of the curve!
Daly's commitment to AVIXA training, standards, and certifications made the difference!
"Recently a large consortium of K-12 and Universities announced the winners for a multiyear IDIQ contract for AV hardware and services vendors. In the Services portion of the RFP, AVIXA certifications were an expectation for service providers. Feedback from Consortium members indicated that Daly's emphasis on AVIXA certifications (CTS, CTS-D, CTS-I), along with past performance ensured we were

awarded ALL categories

of the services contract including design, installation, and programming."
Stephen Eagles
DALY Excellence in Enterprise IT
Requirements by Company Size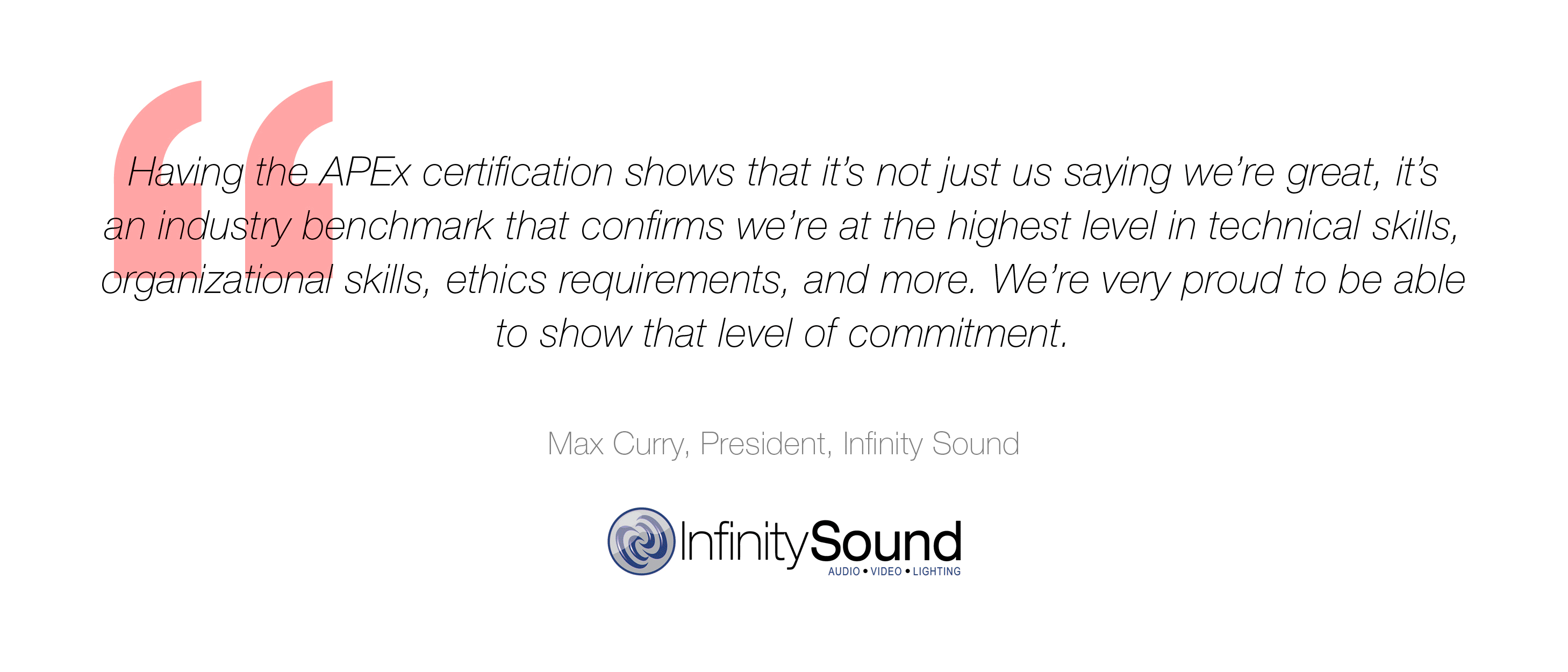 With these high standards, you are probably already meeting the requirements to earn a badge of excellence. Find out more details about the specific requirements needed for your company.
Application Materials:
Email [email protected] if you have any questions or if you need assistance with the application process. Also, check our FAQs for answers to general questions.
Interested?
Interested in learning more? Inquire below to receive more information about this program.