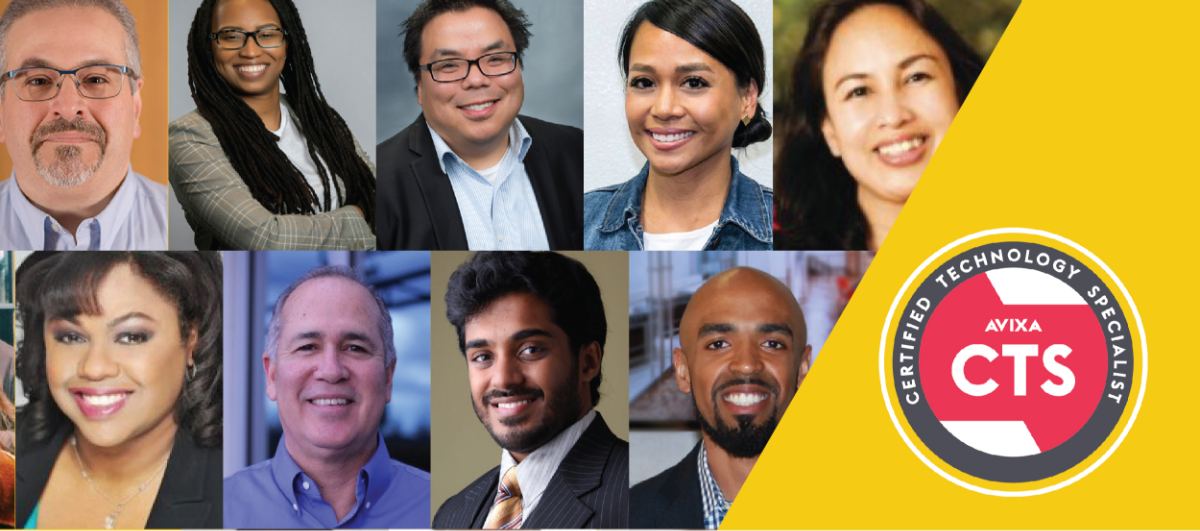 Whether you just earned your certification, or have had it for some time, you can find what you need to market and renew your CTS® here.
We will also post news and other items of note. To stay up to date on the latest, subscribe to the CTS Newsletter.
CTS Could Give You a Bigger Paycheck
According to the AVIXA® 2020 META: Pro‑AV Channel Employment Report, certifications provide a substantial return on investment:
"CTS accreditation is worth a little more than a 7% raise, a more advanced CTS‑I (Certified Technology Specialist‑Installation) designation is worth about a 14% raise, and the most advanced CTS‑D (Certified Technology Specialist‑Design) is worth an almost 30% raise."
If you have been thinking about getting a specialized designation, or adding another one, this is a potential benefit to keep in mind.
If you make hiring decisions for your organization, this report can help you navigate current trends. Discounts available for Silver and Gold level Enterprise Members.
What value do certifications and education bring to your workforce? AVIXA's Economic Analyst, Peter Hansen, explains how they can benefit the growth of your business and the importance of workforce development. Learn more at AVIXA's Market Intelligence page.
Maintain Your Certification
CTS certifications are awarded for a period of three years. To maintain your certification, you must complete minimum levels of continuing education during each three-year period and must reaffirm your commitment to the CTS Code of Ethics and Conduct.
Show Your Certification
First, be sure you have claimed your digital badge. These digital badges can be used in email signatures, personal websites, social media sites such as LinkedIn and Twitter, as well as on electronic copies of resumes.
For more tips on how to market your certification check out the toolkit!
You can also access CTS logos on your dashboard to add to your communications.
Have Some Fun
Check out our story filters on social media and share them with your peers using the hashtag: #AVIXACTS. These filters are built for mobile, so make sure to download the following apps on your device.
Program Administration
Meet the leaders of your certification and opportunities to lend your expertise.
Documents and Resources
If you need to take a look at the handbook, find a form, look at the job task analysis and more, you can find them here.
---
Certification is not a guarantee for performance by certified individuals. Certified Technology Specialist™ (CTS®) holders at all levels of certification have demonstrated audiovisual knowledge and/or skills. Certified individuals adhere to the CTS Code of Ethics and Conduct and maintain their status through continued education. Certification demonstrates commitment to professional growth in the audiovisual industry and is strongly supported by AVIXA.
All eligibility, application, score reports, special accommodation requests and general inquiries regarding AVIXA certification will be handled through the AVIXA Certification Office, with headquarters located in Fairfax, Va., U.S.A. Purchases of education, membership, or any other AVIXA services are not required to seek certification.
AVIXA
Attn. Certification Office
11242 Waples Mill Rd., Suite 200
Fairfax, VA 22030

Phone: 1.800.659.7469 or +1.703.273.7200
Fax: +1.703.991.8259

[email protected]