Virtual Triage: Saving Lives by Saving Time
Posted on Apr 7, 2022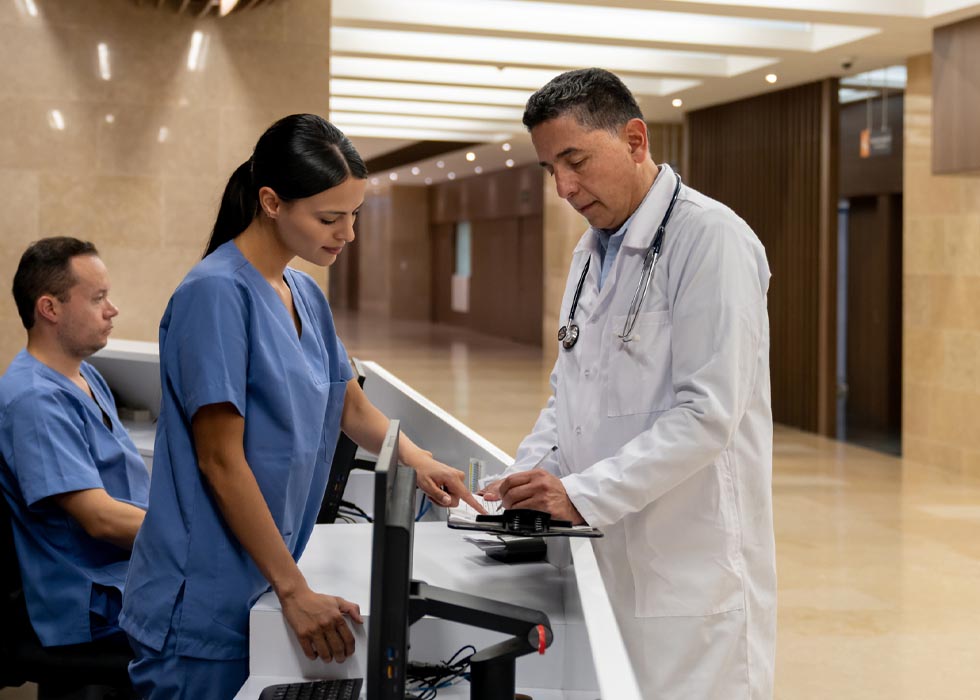 In the past, the only way for patients in emergency rooms and med centers to get the care they needed was to wait for the next available triage nurse. Technology innovations developed in the wake of COVID has provided another option: the virtual triage.
Near Denver, Colorado, at the Swedish Medical Center, this technology is speeding up the emergency room process and is helping reduce the burden placed on hospitals due to large influxes of patients.
Now, a doctor can use an iPad to check in patients in the emergency room, something that staff primarily only use during their busiest times, but that can be lifesaving when needed.
Virtual triage begins by initially connecting the patient with a specialist through a virtual exam room.
The process saves an average of about 10 minutes – and those 10 minutes could make all the difference in emergency situations. Giving patients a way to check symptoms and receive guidance on what to do before leaving the house or virtually at the medical center ensures all patients receive the appropriate level of care without unnecessarily exposing them to diseases or viruses like COVID from others.
The medical center's parent company, HCA, which owns more than 188 hospitals in the United States, is also deploying the virtual triage in their ERs due to its success as well as many other facilities.
And it's important to note that the virtual triage isn't there to replace doctors but to work side-by-side with doctors to treat patients more efficiently.
Watch the video here to learn even more about this innovative ER tech.


TOPICS IN THIS ARTICLE