Learning Sessions at InfoComm 2021: A Major Shift in Education
Posted on Sep 1, 2021
Fueled by the pandemic over the past year and a half, higher education has seen a major shift in how they deliver classes and content to students and staff. During InfoComm 2021, you can learn about the multiple different ways that universities and colleges are managing the process successfully to best reach their communities in person and virtually. And you can also register to take one of the two tours of University of Central Florida's brand-new downtown Orlando campus to see the latest technology at work!
Check out some highlighted sessions below: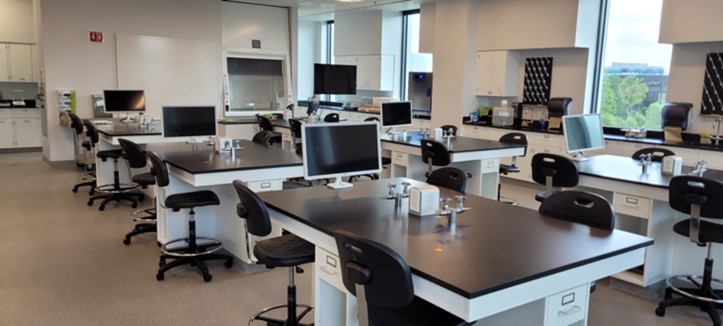 Tuesday, October 26 and Wednesday, October 27, 2021
Integrated Experience Tour: University of Central Florida
Scott Pritchett, Technology Coordinator, University of Central Florida
8:00 AM – 11:00 AM
In 2019 the University of Central Florida opened a new campus in the heart of Orlando. UCF Downtown is a 15-acre campus located in Orlando's Creative Village. In partnership with Valencia College, the new shared campus incorporates innovative technology to create a 21st-century learning environment. See how UCF incorporated Crestron NVX into active learning classrooms, explore the state-of-the-art Maker Space, take a behind the scenes look at the Florida Interactive Entertainment Academy, watch live culinary classes at the Walt Disney World® Center for Culinary Arts and Hospitality.
Tuesday, October 26, 2021
Higher Ed AV Design Challenge: Developing Flexible Institutional AV Standards
Christopher Dechter, Manager, Instructional Technology, University of Wyoming
Raj Singh, Manager AV/IT Design & Engineering, University of Southern California
Lawrence Eng, Presentation Support Desk Coordinator, Academic Technology-Eng/Technical Services, Oregon State University
Marc Cholewczynski, Associate Dir.-Academic Technology-Eng/Technical Services, Oregon State University
Justin Rexing, Audiovisual Design Engineer, Western Kentucky University
2:00 PM – 4:00 PM
What are the AV standards at my college or university? What is the process for developing those AV standards? Join a cohort of your peers from colleges and universities to create a framework on which you can build almost any AV system at your institution and then we'll challenge you with some common scenarios to determine how to best apply that framework and adapt it to your needs. Participants will work in groups to develop possible solutions then share with the larger group for plenty of open discussion.
Wednesday, October 27, 2021
Best Practices for Implementing a Holistic Cloud Based AV Ecosystem
Joe Way, Director of Learning Environments - University of Southern California
Raj Singh, Manager AV/IT Design & Engineering - University of Southern California
Chi Hang Lo, AVIT Solutions Architect - University of Southern California
Jimmie Singleton, Senior Support Analyst, Customer Experience - University of Southern California
Lex Peters, UX Designer, Customer Experience - University of Southern California
Anthony Watson, Sr. AV/IT Engineer - University of Southern California
Kanika Khanna, Associate Technical Director - Jack Morton Worldwide
10:30 AM 12:30 PM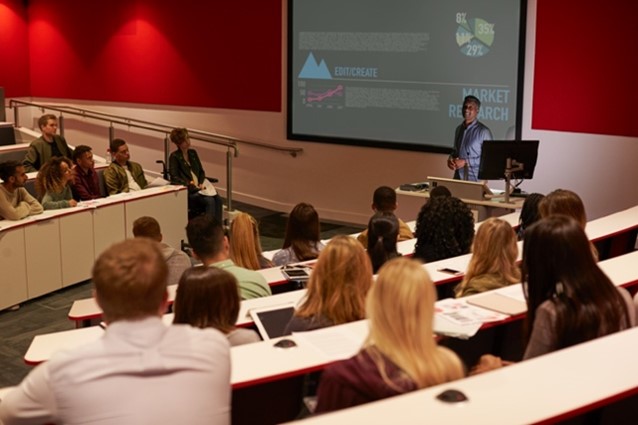 This collaborative session will cover how to evaluate your own organizational needs and prepare for the future development of cloud-software IP-based AV solutions using real-world examples from the implementation of a cloud-based, software-first IP-based AV at the University of Southern California. This implementation provided USC with greater flexibility and advantages for technology deployment, integration, and user experience. This session will discuss preparations for realizing the AV-over-IP requirements in the general-use learning spaces on the organization's existing infrastructure. The conversation will focus on requirements gathering/documentation, user-centered prototype design, infrastructure readiness, equipment registration, cloud management control, implementation, hyper-care, remote monitoring, process management creation, and on-going support models for the faculty and students.
Design Considerations for Automatic Camera Tracking for Classrooms and Meetings
Rony Sebok, VP, 1 Beyond, Inc.
3:00 PM – 3:30 PM
As we emerge from the pandemic our modes of work and learning have been altered. Corporations and universities are preparing for the "new normal" in which some people are remote, and some are on-site. The AV Designer has an opportunity to improve the "hybrid" meeting experience for both in-room and remote participants with the right choice of camera, microphone, and display technology. Room design will be different from before with the following: 1. More and larger displays around the room to make it easy to see remote participants. 2. Microphones over the audience/classroom as well as on the presenter 3. Automated camera tracking solutions to zoom in on meeting participants so remote participants can see their expressions and feel part of the meeting. In this session, we will help designers specify the most appropriate camera tracking solutions for a room. We will discuss how microphone selection can impact camera tracking and how the location of displays will impact camera placement. Room diagrams of typical huddle space, small-to-medium room and large room solutions will be shown and discussed.
Thursday, October 28, 2021
Case Study: Converting 100 Classrooms to Hybrid-Learning
Jesse House, Assistant Director, Digital Media Services - New Jersey Institute of Technology
Justine Krawiec, Instructional Designer - New Jersey Institute of Technology
Brian Hart, WEC Technical Specialist - New Jersey Institute of Technology
11:30 AM – 12:15 PM
NJIT started planning in April 2020 to convert over 100 classrooms to have video conferencing features. Solutions were researched quickly and primarily done through remote collaboration. Budget decisions were made to define what solutions were feasible. Project timelines, including needs analysis, stakeholder buy-in, and installation, were all accelerated. Cross-functional collaboration between Media and Technology Support Services and the Office of Digital Learning was necessary to train end-users and support staff in a timely manner.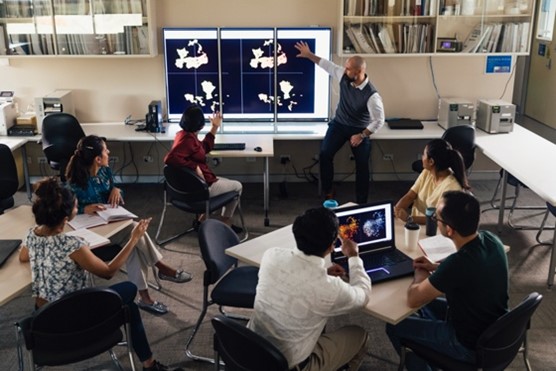 As a result of the converted classrooms and multiple modes of instruction, we had to add to and reallocate our resources. Human resources were added and reassigned. Current classroom technology was assessed for utility in the hybrid mode of learning. Significant financial resources were dedicated to the converted classrooms.

Major pedagogical issues, such as proctoring and collaboration, needed solutions to be identified, tested, and taught to the community. Continual process improvement through faculty and student feedback helped us to revise the systems and support methods. This session will be an interactive presentation delivered by NJIT's CTS-D, Instructional Technologist, and Technical Specialist.
Friday, October 19, 2021
Higher Ed AV Solutions Forum
Raj Singh – Manager AV/IT Design & Engineering, University of Southern California
Lawrence Eng – Presentation Support Desk Coordinator, Academic Technology-Eng/Technical Services, Oregon State University
Larry S. Darling, CTS-D – Learning Space Engineer, Indiana University
9:00 AM -10:00 AM
Join the Higher Ed AV Super Friends as they take on the Legion of Terrible AV by answering your questions about your projects and discussing the current state of college and university AV: what works, what doesn't, and coming future developments. Bring your questions, your ideas, your mad schemes and share with your colleagues. As much as we'd all enjoy it, this won't be a group complaint session about our most recent AV project, so bring your thinking caps and plan to share your solutions. All participants are encouraged to share their contact information so the conversations can continue after the show.
To see the full list of Learning sessions available click here: InfoComm 2021 Learning
TOPICS IN THIS ARTICLE