Hosted Manufacturers' Training
Having your training on AVIXA's on-demand training catalog provides an additional pool of people that may not be in your system that can now access your material on avixa.org.
But don't take it from us. Here is what one of your peers had to say:
"Legrand AV is a training powerhouse! We have experts on a huge number of timely, important topics for the AV industry. And although thousands of people come directly to AV University, our learning platform, to take and explore many of these courses, we know that many will first start their search with AVIXA. We want to be there when they do!"
Jerilyn Veldof, CTS
Director, Learning Experience (LX)
Legrand | AV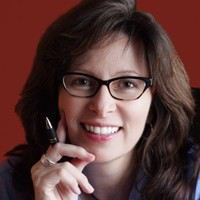 Here are just a few benefits you'll get as an early adopter:
RU application fee included for On Demand training submission ($275 value)
Early-adopter Course Submission Discount
Opt-in completions for your training
Included in AVIXA On Demand training catalog
Survey results provided for feedback of your training
AVIXA to automatically add on-demand training completion to Education history and (if applicable) CTS® Transcript of attendees
AVIXA's on-demand training continues to be popular with our global audience — especially the 13,000 CTS holders looking for RUs.
Every month, 5,000 unique individuals log on to our training platform. Your training could be available to them, too.
Early-adopter opportunities are limited, so if this is something you're interested in, contact us about developing your personalized package.
Upcoming Events
How Wovenmedia & Sharp/NEC Revolutionized Floor-projected Video at Big-box Retail
Learn how strategically placed ceiling-mounted laser projectors controlled by an industry-leading Content Management System, have turned unused floor space into a dynamic, powerful, new promotional platform, with monetization opportunities for every big-box retailer.