Testimonials From AV Playground
Posted on Jan 18, 2022
Participation in the AV Playground, a section of the Smart Building Expo fair dedicated to audio-video technologies, was AVIXA's first in-person event in Italy since February 2020. Being in person meant we could reconnect with people we kept in touch with virtually, but who we had not been able to see in person for months. Additionally, it demonstrated how in-person training continues to provide benefits that online training cannot match. Presentations with both presenters and a live audience allow for a more effective exchange of information, questions, answers and interactions.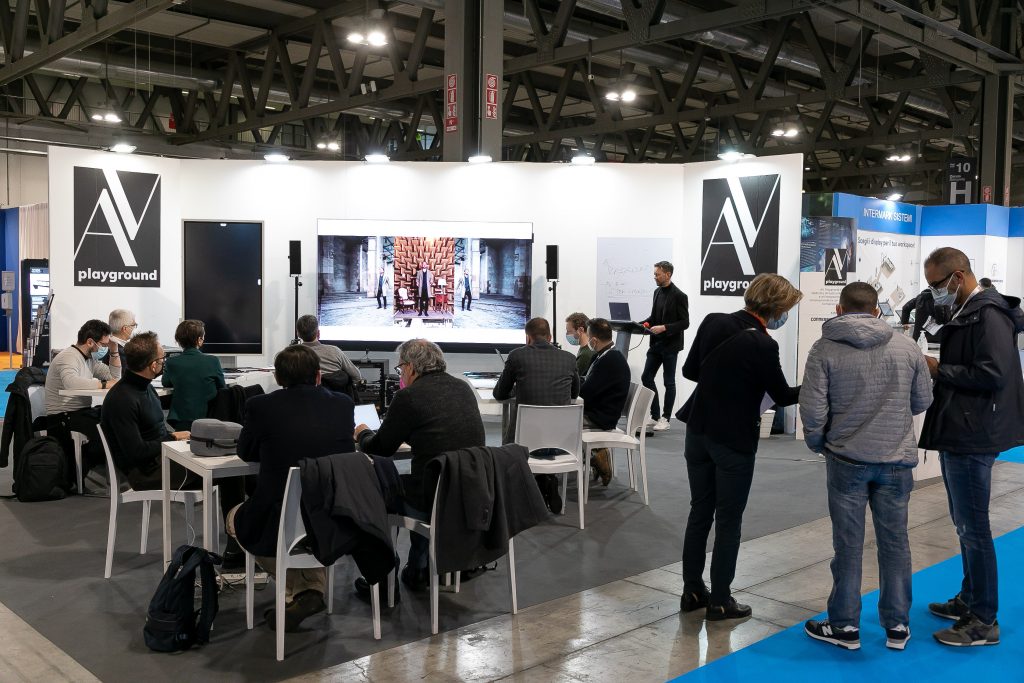 AVIXA's Italian Advisory Group has prepared a new version of the "AV for the IT world" workshop, a format designed to introduce IT and installation professionals to the uses and potential of audio-video technologies. Gualtiero Anselmetti presented a module dedicated to audio technologies, Adriano D'Alessio presented one on video characteristics and Roberto Vogliolo talked about how to create an "exceptional experience", which is the result of integrating technologies in the most effective way to guarantee an optimal user experience. To complete this explanation there were also resources on Project Management and the history of the evolution of the concept of "experience", thanks to the contribution of Pier Luigi Forte and Giuliana Geronimo.
It was exciting to meet live and to be able to do so within an exhibition context such as Smart Building Expo was even more stimulating. We have had the opportunity to see how much companies and professionals have moved forward with ideas and projects even during these long months of uncertainty and a partial pause. We've seen how great the desire is to continue working and learning, thanks to the collaboration between various sectors and various areas of technology.
TOPICS IN THIS ARTICLE