Command & Control
14 search results for Command & Control
La presentazione coprirà tematiche tecniche relative alla distribuzione di musica di sottofondo per il mercato dell'' "In-Store Music".
Sfruttando case history ed esempi applicativi, sarà illustrato come realizzare un sistema di gestione per la didattica a distanza multiroom con controllo integrato per audio, video e telecamere. Sarà possibile acquisire nozioni di base sul controllo integrato di audio video e telecamere per la didattica a distanza, tema in costante ascesa in questo particolare periodo storico.
Il webinar si propone di offrire ai partecipanti gli elementi e gli strumenti per la progettazione di un videowall in tre diverse modalità applicative: Sale Comando e Controllo, Sale Riunioni e Digital Signage. L'obiettivo è di trasferire le competenze e le best-practice necessarie alla progettazione e alla realizzazione di un videowall per ogni tipologia di applicazione, tenendo conto delle finalità espresse dal cliente finale.
Una analisi approfondita delle tecnologie di estensione e distribuzione del segnale AV, con un particolare focus sull'Over IP, i suoi punti di forza e le sue differenze rispetto alle tecnologie AV più classiche.
L'Architettura dell'Informazione è la disciplina che si occupa della corretta progettazione degli apparati ed ambienti fisici o digitali per la giusta esperienza dell'utente. Si tratta quindi di un processo progettuale coerente ai principi cardine della progettazione e del project management. L'Architettura dell'Informazione è quindi uno strumento di maggior precisione nella progettazione dei sistemi AV poiché pone maggiormente l'attenzione sugli aspetti qualitativi dell'esperienza utente.

We're just past halfway in our SMART BUILDING POWER HOUR series and the first important fact we learned is that, despite the pandemic, the smart building market appears to be an irresistible force.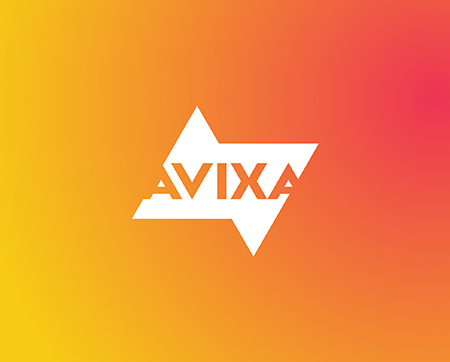 Welcome to the new AVIXA.org! We're inviting you to come in and take a look around at our new digital home. We want your feedback so that AVIXA.org continues to be part of your daily journey in the AV industry.
Market,
Hospitality,
Retail,
Transportation,
Venues & Events,
Video,
Conferencing and Collaboration,
Command & Control,
Digital Signage,
Higher Education,
Infrastructure,
Information Technology,
Live Events,
Lighting,
Network Security,
Project Management,
Sustainability,
Services,
TIDE,
Audio,
Business of AV,
Content Distribution & Media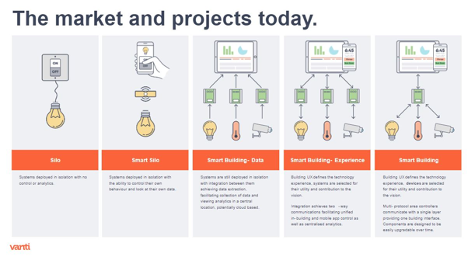 While there is still much debate about what defines a smart building, you can appreciate the term describes a moving target, an industry that is constantly adapting to new technology as the old silos of building management fall and converge onto shared networks.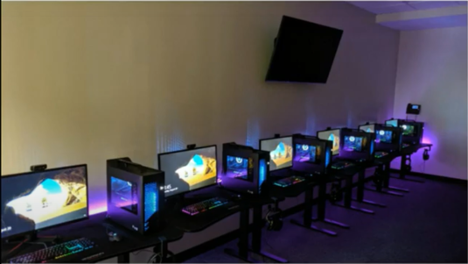 When Caldwell University decided to create an esports program for current and prospective students, it was a dream come true for gamer Anthony Yang. As Executive Director of the Caldwell, New Jersey based university's IT Operations, he had approximately one year to move the special project from conception to reality.
Training
For Elite Members Only
High quality AV systems with consistent, measureable performance. Discover how AVIXA's Standards will get you there.
AVIXA is the trade association representing the professional audiovisual and information communications industries worldwide.
The AV Industry Outlook and Trends Analysis (IOTA) report is a comprehensive pro-AV market study encompassing the global economic outlook and its implications for the AV industry; market trends and sizing; and products and services revenue forecast through 2022.