Resources from Live Events Pros
Posted on Apr 2, 2020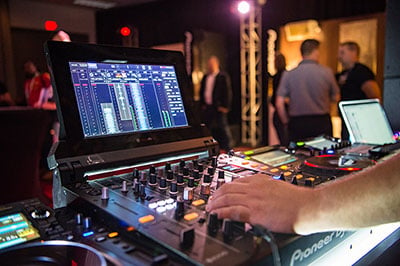 While it's been a difficult time recently for countless industries, the compassion and support pouring out from those working in live events and entertainment is inspiring to see. Beyond training and education, check out these offerings for live events professionals to navigate through this tough economy and prepare themselves and their businesses for a strong comeback.
For Business Owners
The Show Will Go On – Business Survival Series from The Stimson Group



Tom Stimson's particular brand of straight talk is what live events pros need to hear right now. In the first webinar of this eight-week series on Wednesdays at 2 p.m. EDT, Stimson encouraged businesses to plan as though they would not receive new work until August. You can access recordings from past sessions and sign up for the series.
For Freelancers
Things you can do when you're out of work unexpectedly from SoundGirls



Specifically addressing the needs of freelancers, SoundGirls has put together a huge list of resources covering the business and financial realities the live events community is facing. Everything from organizations that provide assistance funds to practical tips on how to deal with bills you're unable to pay is on this list, and the information is updated on an ongoing basis.
For Everyone
"I'm With the Crew" Weekly Webinar Series from Show Makers Symposium



Show Makers Symposium is offering this webinar series on Fridays at 2 p.m. EDT to help live events pros stay mentally fit during uncertain times. This series features mental health professionals to guide the conversation with a focus on constructive responses to unprecedented stress.
AV Matters Facebook Group



Just need to ask a question to the greater live events community? Moderated by Tom Stimson, the AV Matters Group on Facebook offers an open forum for live event pros to discuss the overall business of AV. Recent posts include a rundown on what to expect as the recently passed CARES Act moves forward.
TOPICS IN THIS ARTICLE