AVIXA Women's Council UK
The members of the UK Women's Council Task Group are as follows: Carys Green, Regional Sales Manager, Integrated Systems at Shure UK ; Sadie Groom, Managing Director of the Bubble Agency; Rachael Hamilton, Founder of I Am Rachael; Tanya Houston, CEO and Managing Director of Wildwood PR; Faye Bennett, Director of Faye Bennett Consulting Services; Deborah Jones, MBA CTS, AV/IT Sales Manager at the Queen Elizabeth II Centre; Beky Cann, Director of Global PR at Peerless-AV EMEA; Sammi Bews, UK Education Sales Manager at LG Electronics; Erica Whittle, Marketing and Business Development Manager at Pure AV; and Iffat Chaudhry, Bid Manager at Involve.
Our Mission
To provide a global community of AVIXA members and other professionals committed to supporting and empowering women who work in the technology and AV industry.
Webinar:
Goal Setting to transform your personal and business life
Shared Experiences Panel Toolkit
In September 2022, the AVIXA Women's Council UK hosted a Webinar on the topic "Self-limiting Beliefs – How to get out of your own way"
In June 2022, the AVIXA Women's Council UK met in Liverpool for an afternoon of networking and debate as they explored how to keep employees healthy and happy as work practices and environments change.
In January 2022, the AVIXA Women's Council UK hosted a Webinar on the topic "Imposter Syndrome: Fact or Fiction?"
Upcoming Events 1
Book Club Meeting: Diversify by June Sarpong
Time: August 3 at 5 p.m. GMT
Upcoming Events 2
Webinar: Self-limiting Beliefs – How to get out of your own way with Monique Wintle-Camp
Have you ever dreamed of something you would love to do or achieve and then as quickly as that thought came, you start telling yourself excuses or reasons why you can't or shouldn't? Then this is the workshop for you! We will explore what causes that voice, why they generate limiting beliefs and stop us from going after or being who we really want. In this Webinar, organized by the AVIXA Women's Council UK, you will
Learn techniques to identify and understand the limiting belief
Discover practical steps to get out of your own way and remove that self-imposed glass ceiling
Find out what is possible for you when you start believing in yourself?
Presented by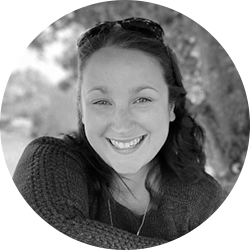 Monique Wintle-Camp
Executive and Team Coach
14 September 2022 | 1-2 pm UK | 14:00 - 15:00 CET | 8-9am CET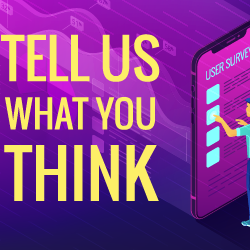 SURVEY
Tell us what you think
We have put together a quick survey to find out what women in AV would like to see from the Task Group, including the type of events and content that should be offered to support, promote and attract women to AV and amplify our voices within the industry.
Participants who take part have the chance to win a free coaching session from executive and team coach Monique Wintle-Camp.

Coming soon…
Once we have the survey feedback we will work on a programme of activities. We are also working on creating easily accessible resources to help you in your career in AV so that you can benefit from the advice and support available from AVIXA and its members across the world.
Get involved and let's make a difference together.