If you are an Audiovisual and Integrated Experience Association (AVIXA) member who wants to support women in our industry — no matter who you are — you are invited to join this council.
Mission
To provide a global community of AVIXA members and other professionals committed to supporting and empowering women who work in the technology and AV industry.
International Women's Day 2022
The AVIXA Women's Council thanks everyone who's participated in International Women's Day, 8 March 2022.
Get social: Take a photo where you strike a pose (ALL genders welcome!) to choose to challenge and call out inequality. Share with #AVIXAwomen, #BreakTheBias, and #AVtweeps.
Sara Potecha, the author of West Point Woman, spoke about how to build camaraderie and embrace each other's differences at InfoComm's 2021 AVIXA Women's Council Breakfast. Watch her keynote below.
Career Empowerment Alliances
Career Empowerment Alliances are groups of eight–ten women that meet virtually each month. In these groups, AVIXA Women's Council members dive into topics related to career advancement, work-life balance, conflict resolution and much more. Each group has a facilitator to organize the meetings and provide members monthly training materials. These groups are built on a mutual respect and trust which grows over time. Being in such a group connects members with mentors at various levels of experience that can help guide them throughout their careers. Join Today!
Local Groups
Our Local Groups meet regularly in a local area to get together to learn, network and build lasting relationships with other women in the industry. These groups are still forming across the globe so if you are interested in starting one or joining an existing group, please fill out the interest form and we will get you connected!


AVIXA Women's Council Co-Chair
Tammy Fuqua
ATEN Cypress, California


AVIXA Women's Council Co-Chair
Diana Quintero, CTS
BOSE Santiago, Chile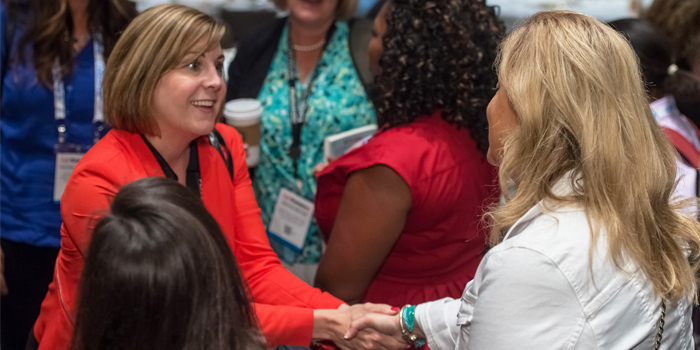 Women of AV | Erica Carroll
Tim Albright talks with Product Training Manager Erica Carroll about how she got into AV, her experiences as a woman in the industry, and more.
Women of AV | Kristin Bidwell
Kristin Bidwell discusses how she got started in the business, what the future of the industry looks like, and more.
Women of AV | Penny Sitler
Tim Albright sits down with Penny Sitler to discuss discuss how she found herself in the AV industry, and her experience as a woman in AV.
Dallas Local Group: Rosie Riveters Reception

Location: Hall Technologies
1234 Lakeshore Drive, Suite #150. Coppell, TX 75019
Date: September 15th from 3:00PM - 6:00PM
Let's get together to eat, drink, and learn more about the Rosie Riveters program and support our local DFW STEM girls! Hall Technologies has graciously offered to host our event at their new Experience Center in Coppell. Food and beverage will be provided thanks to Hall and the rest of our wonderful sponsors.
Greater Toronto Area Local Group

Location: ET Group Show Room
130 North Queen Street, Unit 3
Etobicoke, ON M8Z 2E4 Canada
Date: September 15th from 3:00PM - 6:00PM
Please join us for an AVIXAgta event on September 13! The event will be held at ET Group and feature a panel group of speakers.