AVIXA PartnerShip Program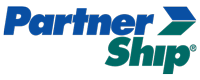 AVIXA has teamed up with PartnerShip to offer exclusive shipping discounts as a FREE member benefit.
Discounted small package shipping with select services from FedEx Express, FedEx Ground, and FedEx Home Delivery®.
Savings on standard and guaranteed LTL freight shipments with UPS Freight, YRC Freight, and others.
Competitive rates on full and partial truckload shipments using quality national and specialized carriers.
An overview of the AVIXA Shipping Program is shown below. For more details on the program and to enroll, please visit PartnerShip.com/AVIXA.
Upcoming Events
Inside Look: The U.S. Naval Academy's Crown Jewel: Creating the Akerson Theater
In our panel's discussion, we'll examine the intricate design process that went into bringing the center to life, along with the world-class technology and monumental collaborative effort needed to create this remarkable experience.