Take a closer look at the Image System Contrast Ratio (ISCR) standard with Jonathan Brawn and Justin Watts, co-moderators of the standard's task group. Provide a better understanding of the standard's purpose and application.
Watch this video to learn more about this standard.
Learn more and download this standard.
Take a lesson about this standard.
Presenters: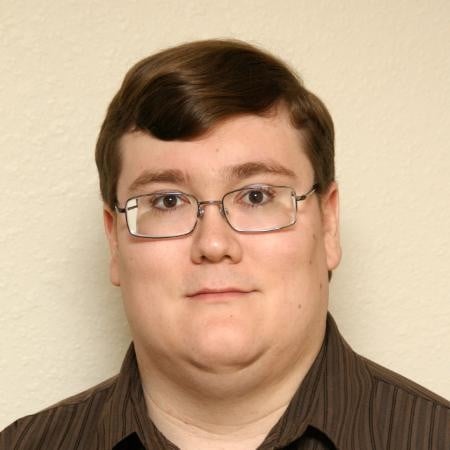 Jonathan Brawn, CTS, ISF, ISF-C, DSCE, DSDE, DSNE, DCME
Principal
Brawn Consulting
Jonathan Brawn is a principal of Brawn Consulting, an audiovisual and digital signage consulting, educational development, and marketing firm with national exposure to major manufacturers, distributors, and integrators in the commercial audiovisual and digital signage industries.
Jonathan has extensive experience in AV and digital signage systems design and integration, as well as expertise in the development of educational programs.
Before joining Brawn Consulting, Jonathan was Director of Technical Services for Visual Appliances and he successfully ran his own design/build group, Brawn & Associates.
Jonathan holds CTS certification and is on the senior faculty at AVIXA.
In 2020, Jonathan was awarded Educator of the Year from AVIXA.
He also received the InfoComm 2012 Young AV Professional award.
Jonathan's work in industry standards is extensive having sat on the InfoComm (now AVIXA) PISCR (Projected Image System Contrast Ratio) task group, helping develop the industry ANSI standard for system contrast, and the follow up standard for all displays, ISCR (Image System Contrast Ratio).
He currently serves on AVIXA's Standards Steering Committee.
Jonathan previously served on the Board of Advisors for the Digital Signage Expo and helped create the educational curriculum for the organization.
He is a founding director of ISF Commercial, a display calibration certification body, and a co-director of The Digital Signage Experts Group.
He provides articles for industry publications including Systems Contractor News, Sound and Video Contractor, and The Digital Signage Magazine.
Justin Watts, CTS, DMC-D, ITIL
Senior Design Engineer
Apple
Justin Watts is a Senior Design Engineer at Apple in Austin, Texas.
He has spent more than 20 years in AV related endeavors ranging from staging and live production to IT centric collaboration technologies.
Justin has wide ranging experience in the corporate audio visual space with a specific focus in large scale technology companies having worked at Google, Facebook and now Apple.
Justin is also an active AVIXA volunteer where his efforts include teaching yearly at the InfoComm show as a Senior Faculty Instructor.
He also serves on Standards Committees, the Diversity Council, the Certification Steering Committee and the Tech Manager's Council.
Along with holding his CTS and ITIL certification he has also been recognized as a 40 under 40 by SCN magazine.
Event Information
Date
12 October 2022
Time
1:00 PM - 2:00 PM
Eastern Standard Time
Type
Webinar