2 Day Workshop for India & GCC AVIXA Women's Council Members

Date : 22 & 23 June 2022
Timings: 1:30pm – 6:00 pm IST
Overview

Get a deeper understanding of AV and developing AV solutions. This 2 Day AVIXA™ CTS Prep Workshop is ideal for those who study to sit or even preparing for their Certified Technology Specialist™ (CTS®) exam. This workshop is also recommended for AV sales or consulting professionals wanting to learn more about pre-design documentation for AV projects.
This workshop module is based on theory from the AVIXA CTS Prep Online course and offers plenty of opportunities for hands-on activities. Workshop curriculum will focus on the program phase and associated project management techniques applied within AV projects.
Curriculum & Learning Outcome
The workshop will be instructor-led and have participants work together in small groups.
Participants will be taught how to:
gather information about a prospective AV project
conduct a needs analysis, site survey and a mock benchmarking visit
produce a document detailing change required to the site
plan a scope of works
create a programme report
write a work breakdown statement
create a Gantt chart
Benefits of attending the workshop:
This limited series workshop is being offered to members of AVIXA Women's Council. Members based in India and GCC States will benefit from this workshop if they are preparing to sit the CTS exam, as well as those working in sales and estimating or consulting roles in the AV industry.
This workshop is being offered FREE for all the eligible members
Pre – requisites:
Students must prepare for this workshop by completing or at minimum studying the CTS Prep Online course (free of charge to all Elite and Premium members only)
A laptop with good internet connection is required for this workshop.
To ensure effective participation in the workshop, participants are also required to be on video and use of headsets are recommended
NOTE:
Seats for the workshop will be allocated on first come, first served basis.
Maximum of only two registrations per company
Limited seats only
Last date to receive registrations – May 31, 2022
Any cancellation need to be communicated to AVIXA not later than 15 June, 2022

For registration and other details of the programme please contact:
Manoj Kumar, Account Manager for India & GCC, AVIXA on [email protected].
(please mention subject line as 'CTS Prep Virtual Workshop')

Instructors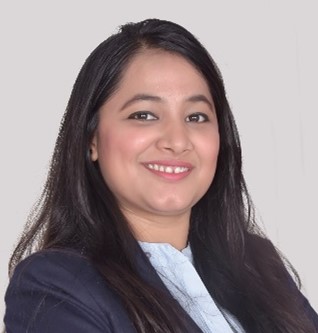 Sonali Singh, CTS -D, CTS – I
AV Consultant, HMPL Consulting
Sonali came into the AV Field as a fresh engineering graduate in Electronics & Communication & in a span of 9 years, she has been associated with many large-scale AV projects. She initiated procession of her career as an AV Designer with a leading System Integrator and exponentiated to an OEM and presently working as an AV Consultant in India's leading Consultancy firm. Weighing every opportunity on the scale of knowledge and learning, she acquired CTS-D & CTS- I certification (AVIXA) & Other Standard AV Industry Certifications as well. Having an intuitive skillset, dedication & enthusiasm for the AV field she applied her expertise across PAN - INDIA in the areas of AV System Consultancy & Design (Commercial & Residential), AV Project Management and AV System Installation & Commissioning Support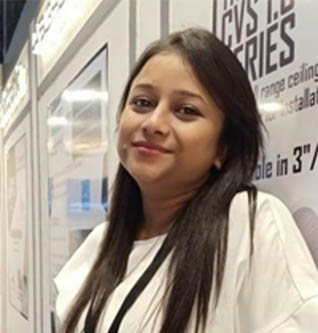 Soma Biswas, CTS – D
Assistant Manager, Pre Sales, Alphatec Audio Video Pvt Ltd


Starting her career in the broadcast industry, Soma was instrumental in setting up two news channels in Northeast. After spending 5 years in the broadcast industry, Soma wanted to enhance her knowledge in AV and decided to join the presales division of Alphatec in 2015. In Alphatec, Soma was instrumental in the design of AV systems using products of some of the most iconic brands like Tannoy, Labgruppen, Midas, Klark Teknik, Genelec, Televic, Christie, Atlona etc. Her skill sets ranges from designing basic audio video systems in bars and clubs, classrooms, auditoriums etc to designing complicated systems for large convention centres, airports etc. Her works can be seen in iconic places like the Kolkata Convention Centre, IIM-Nagpur, India International Convention Centre, ITC Grand - Kolkata, etc. Over the last few years Soma has also enhanced her skill set by completing her CTS in 2019 and CTS-D in 2021.
Event Information
Date
22-23 June 2022
Time
1:30 PM - 6:00 PM
India Standard Time
Type
Training