AVIXA's CTS Digital Badge Program
The Certified Technology Specialist™ (CTS®) program and digital badging provider Credly have partnered to provide our certification holders with a digital badge of their CTS certifications. Digital badges can be used in email signatures, personal websites, social media sites such as LinkedIn and Twitter, as well as on electronic copies of resumes. Digital badges help CTS holders convey to employers, potential employers and interested parties the skills required to earn and maintain a specialized CTS Certification.
---
What is a Digital Badge?
This is what a CTS digital badge looks like when you add it to your web site or email signature. There is personalized metadata included with CTS badge logos, which tie the badge to your personal certification achievement.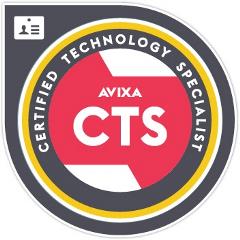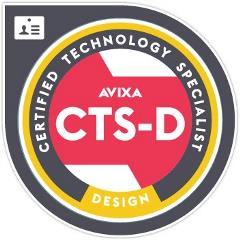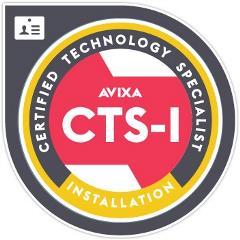 ---
One-Click Verification
Digital badges are online representations of your achievements. CTS digital badges provide our certification holders increased value by enabling interested parties to view and learn more about the credentials you hold with a single-click. When someone (such as a manager or human resource staff) clicks on your badge, they will be directed to an overview page providing them metadata on your qualifications and specialized skills, as well as the process you completed to earn and maintain the credential. This additional layer of content helps you more fully explain your capabilities and high level achievements.
When someone clicks the link corresponding to your CTS digital badge, an overview page is presented on the Credly site, and will look like this: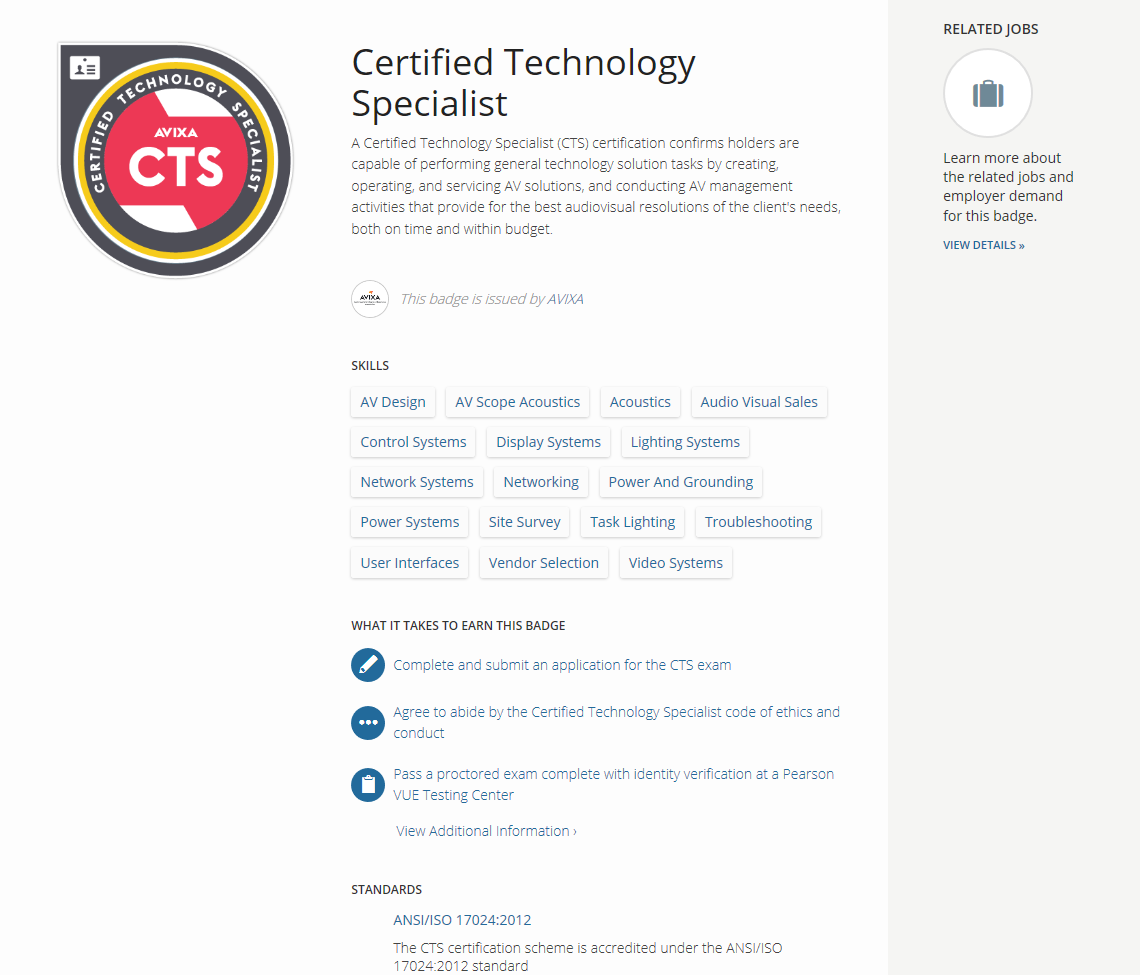 Why Should I Use This Digital Badge Program?
AVIXA has worked with Credly to develop this digital badge program to help solve a problem many of our CTS holders have expressed to us — "lots of HR and management professionals do not understand the specialized skills and abilities I have, or how to verify them." Your adoption of the CTS digital badge program will help increase the awareness of our specialized certifications, and more importantly how they differentiate you from other industry professionals, which will greatly enhance the value of being CTS CERTIFIED!
How Do I Claim My Digital Badge(s)?
After you have earned your CTS, CTS-D or CTS-I credential, you will be contacted via email with instructions regarding claiming your digital badge.
To facilitate timely delivery of all notices pertaining to this program, please whitelist Credly's email address's [email protected] and [email protected]. Contact [email protected] if you have questions regarding your certification.
The security of your personal information has been the forefront of our work with Credly and we will continue to ensure the protection of your data. If you have any questions, please email or visit the FAQs page for more information.