The AVIXA Professional Membership Awards and the AV Experience Awards have been a cornerstone in recognizing the exceptional work of our industry as well as our members and colleagues. We have been privileged to honor so many captivating projects and inspirational individuals making an impact in the Pro AV community through these two award programs.

AVIXA has decided to take this time to evaluate the next best steps for the community at large and look into how best to celebrate one another through these programs. Therefore, at this time, the 2022 Professional Membership Awards and the AV Experience Awards program are on hold.

While the official awards program is on pause for this year, you will soon be able to highlight the amazing AV experiences you've created and recognize the inspirational people behind that AV magic on AVIXA's newest global collaboration platform, the Xchange. We are creating a dedicated space where you can champion your peers for their exceptional work within the AV industry and showcase your latest projects. We're excited to celebrate your achievements and get you the global recognition you deserve on the AVIXA Xchange. Stay tuned and we will update you as soon as this dedicated space is ready to celebrate your projects and your colleagues. In the meantime, we invite you to take this time to explore the Xchange to gain knowledge, share your expertise, make connections, and engage in thought-provoking dialogue via this worldwide community.


AV Experience Awards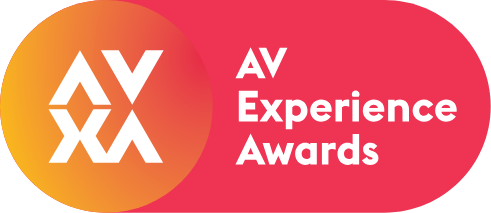 The global AV Experience Award program recognizes the innovative integration of content, space, and technology to create or enhance an experience. Share what you have achieved through the integrated and innovative use of audiovisual technology.
Find out how to apply. Plus, see the 2020 winners.
Professional Awards
Every year, AVIXA recognizes outstanding AV professionals for their contributions to the industry. Nominated by their peers, these individuals have left lasting impressions and helped advance the AV industry.
The Professional Awards are currently closed.
We also offer regional professional awards.