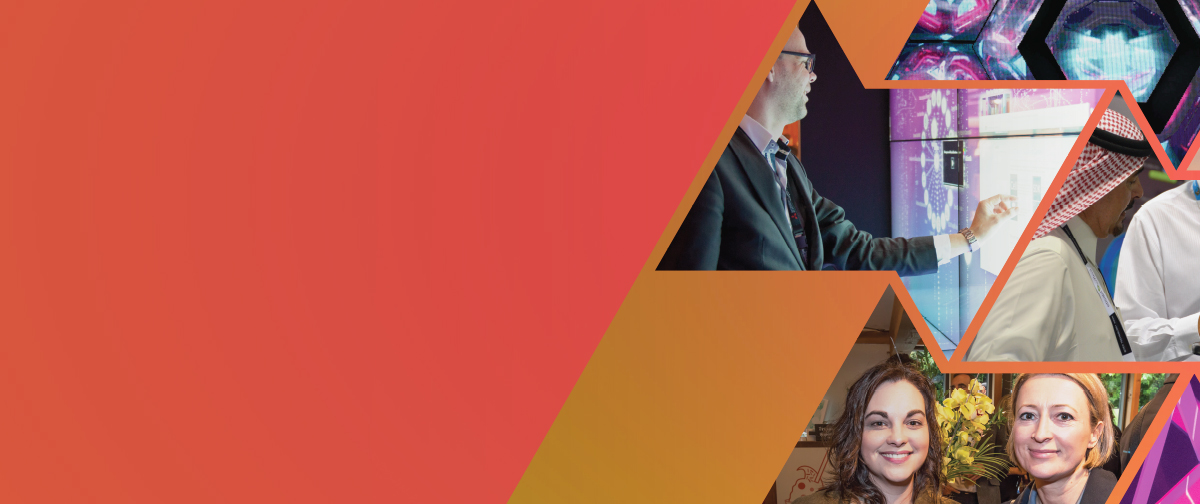 GREEN AV WEBINAR
On September 5, consultant Kristin Bidwell will be moderating a panel of experts that include representatives from a manufacturer, integrator, and an end user to discuss green AV. Issues to be discussed include the implications of recycling and up‑cycling, and our industry's CO2 footprint and environmental impact. Join the conversation to explore life‑cycle analysis and responsible resourcing all the way down the manufacturing chain.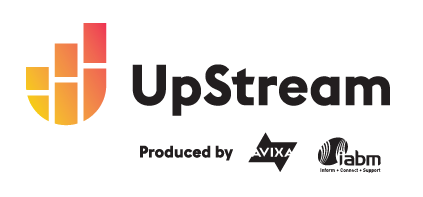 The worlds of mediatech and enterprise AV/IT are converging.
At UpStream, a unique one day event where suppliers of media technology exchanged insights and use cases with enterprise AV/IT end users and the integration firms who serve them, attendees could explore topics relevant to this convergence.
Recordings from this event can be found on AVIXA TV.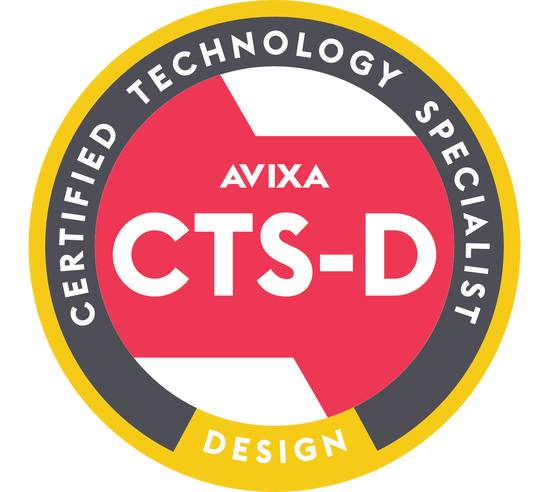 CTS-D PREP COURSE IN LONDON
The sole CTS® D prep course in Europe this year will be taking place in London, U.K., from September 5 to 7. Taught by award winning AVIXA® educator Nelson Baumgratz, CTS D, the course comprises test taking skills and specific areas of AV design.
CTS D Prep can help ease one's nerves and boost confidence before taking the CTS D exam.
Call for Speakers
Do you have a story to tell? You've made an innovation? Or you have something relevant – maybe even controversial – to share with the AV market?
Do not hesitate to fill in the Speaker Opportunities Form for ISE 2024.
Our team is busy working on the programme for eight conferences, two trade show stages, and Tech Talks, AVIXA's format of technology-related 30-minute sessions, held in Spanish and English.


Digital Signage Yearbook
Invidis, co-organizers of DSS Europe and Digital Signage Summit ISE, has released its annual yearbook (in English and German), in which the company sheds light on DOOH.
From the Signage Megatrends we covered recently on AVIXA Xchange to modern storytelling and the latest CMS rankings, the yearbook has it all.
AVIXA TV in Italiano
AVIXA TV has launched a new channel where you can watch all Italian video content from AVIXA.
Non perdetevelo!



SAMSUNG SUPPORTS CTS HOLDERS' RENEWAL
Samsung Business Academy four training courses certified for CTS® renewal units: Smart LED Signage Indoor Master, Smart LED Signage Indoor Expert, Smart Signage The Wall Master, and Smart Signage The Wall Expert. The number of RUs offered for these courses range from 2 to 5.
Samsung is starting a new programme that grants attendees of Samsung Business Academy's RU-approved courses one gift card for their renewal fees.
For more on the courses see Samsung Business Academy's website. After completing an RU-eligible course with Samsung Business Academy, be sure to email the course certificate to [email protected] to receive a gift card for the cost of your next CTS certification renewal.
Terms and conditions: Programme is limited to the first 100 CTS holders and vouchers will be given out on a "first come, first served" basis. Only one voucher per person will be issued, even if more than one course eligible for the programme is attended. The voucher is valid for one renewal of any one CTS-certification (CTS, CTS-D or CTS-I). Vouchers cover the cost of CTS certification renewal and have no influence on any other conditions necessary for renewal.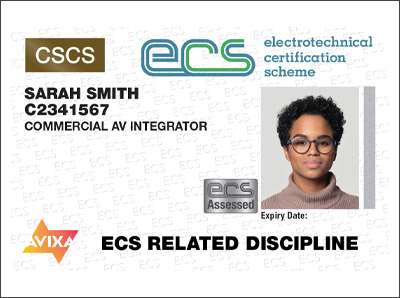 ECS Card
The Electrotechnical Certification Scheme (ECS) and its partner, the Construction Skills Certification Scheme (CSCS), regulates access to construction sites in the United Kingdom. Already in 2023 AVIXA entered into an agreement with JIB that allows CTS-certified individuals to apply for their ECS card through AVIXA.
If you need to apply for an ECS card or need to renew, get more information from our regional team or apply directly on our website.
CONNECT WITH US
Sign Up to Receive AVIXA's Europe, Middle East and Africa Regional Newsletter
Stay engaged and be the first to learn about upcoming events and courses near you.