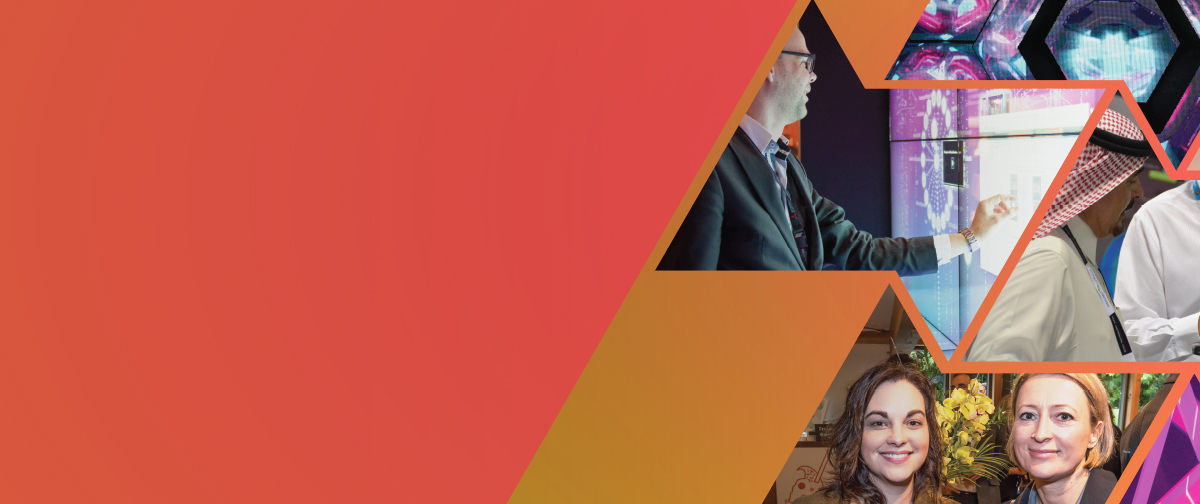 Resources on COVID-19 for Businesses
Many AVIXA members fall under the category of small business, owner operators, or self‑employed. At the time of writing, COVID‑19 is having an impact on these businesses across EMEA and the wider world. At AVIXA, we know that many of our members are facing uncertainty, and we want to help in any way that we can. Below are resources that can guide you and your business through these unforeseen circumstances: See More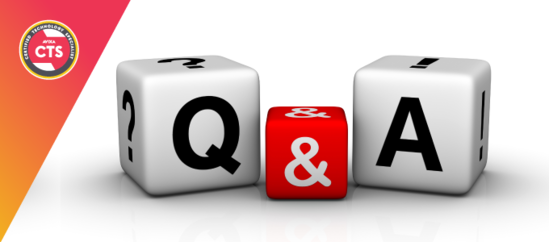 CTS Q&A
The benefits of certification vary depending on an individual and their role in an organization, as well as the type of organization. On September 15, we will be discussing this very topic with AV experts from higher education, system integration, AV distribution, as well as civil service and hope to provide useful and individualised answers.
MASTERING AV SERVICE MANAGEMENT COURSE
Mastering AV Service Management is an AVIXA®‑exclusive version of the Mastering IT Support Delivery curriculum, redesigned for AV specialists.
The course is taught by Noel Bruton, management consultant and best‑selling author of numerous books specialising in IT and tech support management. It runs over a six‑week period and comprises a combination of weekly virtual lectures, guided study, and virtual office hours.
POSITIVE FIVE‑YEAR OUTLOOK
After peaking at $259 billion in 2019, the global pro AV industry revenue dropped to $214 billion in 2020 due to the pandemic, according to the new 2021 AV Industry Outlook and Trends Analysis (IOTA). IOTA forecasts revenue will reach $232 billion in 2021 and grow to $329 billion in 2026, representing a 7.2% compound annual growth rate.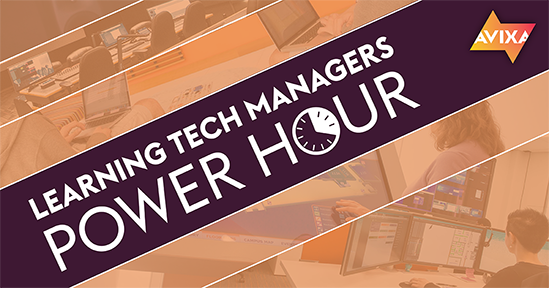 CALL FOR CONTRIBUTIONS
AV in higher education and learning spaces is one of the fastest‑growing market segments, according to AVIXA's IOTA report. As a technology manager, engineer, technician, in‑house systems integrator, or tech support member, what are the trends, technologies, and applications you are using that could be presented as an AVIXA Power Hour webinar? We welcome your input!
VIRTUAL 5K
Whether in person at the Orange County Convention Center in Orlando or "virtually" in your hometown, join us for the third AVIXA foundation 5K race and help raise funds to support the next generation of AV professionals. The virtual event takes place on the day of your choice between September 20 and 24, or participate in person on October 28 at 6 a.m. Cost to enter virtually is US$25; or in-person $35 (early bird), $45 on the day of the event.
GET YOUR PROJECT ON A PODIUM
AV planners, integrators, agencies, manufacturers and end users have until August 13 to submit their innovative projects in six different categories for the AV Experience Awards.
CONNECT WITH US
Sign Up to Receive AVIXA's Europe, Middle East and Africa Regional Newsletter
Stay engaged and be the first to learn about upcoming events and courses near you.