Date: 3/25/2021
Sponsored by: Barco
Details:
LED walls are all about seamless beauty, stunning images, and exceptional definition. But behind the scenes are powerful structural forces in play that ensure the coveted seamlessness of content and convenience of installation is never compromised.

Join us to learn about the complexity of mounts and the efficiency of image processing that makes the nerve and spine center of every video wall.
Sponsored by: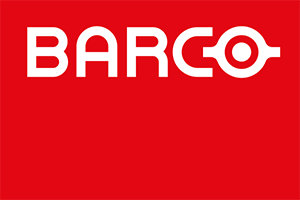 Presenter:

Todd McCandless
Director, LED Group
Barco
Todd is an experienced, passionate technical executive and entrepreneur currently focused on the integration of Direct View LED display technology. Also an avid race car enthusiast, podcaster, and guitar connoisseur.
He has an extensive background as an AV Systems Integration company owner working in collaboration, workspace strategy technology integration, project and program management including audio, video displays, and control systems.
He has a focus on system standardization, work-pattern technology integration, LED, projection, AV over IP, audio/sound reinforcement systems, BYOx, IoT, and image processing.
Todd covers digital online content/video/audio strategies, enterprise systems, consumer technology, commercial integration technology, AV/IT networks, collaboration technologies, sound masking, broadcast technologies, pro-sys sound reinforcement/public address systems, cloud-based solutions, video, and audio communication systems, asset management systems as well as SEO, HTML, metadata and online strategies.
---
---