Is Your Legacy Digital Signage Network Ready for an Upgrade?
Posted on Jun 26, 2023
Does my aging digital signage network need an upgrade or a complete overhaul? If it does, what options are now available, and how can I ensure a lengthy lifespan for my network? These are just a few of the questions clients across different verticals are asking Pro AV professionals as they try to keep up with the ever-evolving digital signage market. During the InfoComm 2023 D=Sign session, "Is Your Legacy Digital Signage Network Ready for an Upgrade?" a panel of experts deeply involved with digital signage integration helped keep attendees informed about trends occurring in the market, as well as what new and exciting options are available to help customers maximize their digital signage strategy.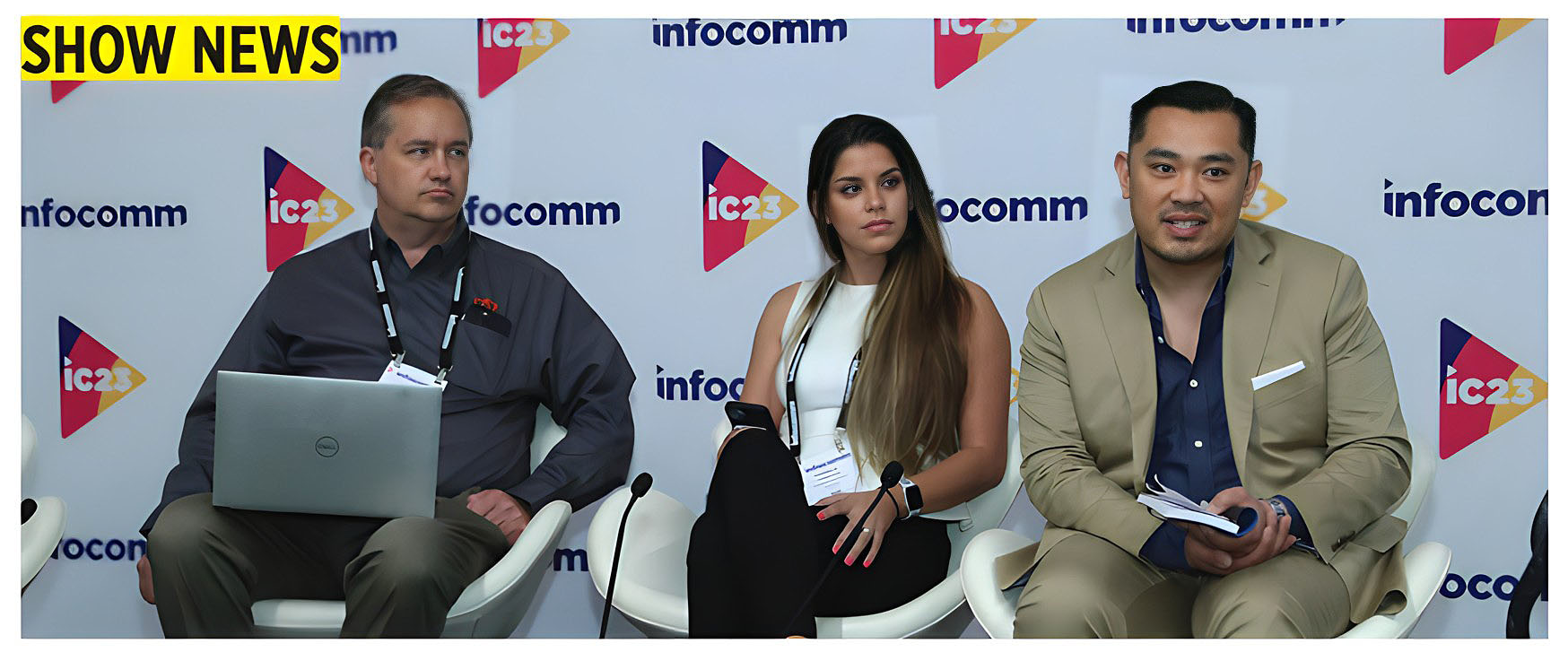 Moderator Heather Best, principal consultant at Diversified, opened the discussion by asking what clients should consider when choosing a system that will ensure longevity. "There're a few factors you need to consider," began Channel Account Manager at Spectrio, Pamela Lobaton. "Choosing the right hardware from the beginning and using higher-end hardware...the life of the device is probably going to last longer," Lobaton emphasized, considering the environment the equipment will exist in. with factors like humidity, heat, and dust informing the amount of maintenance that will be required. as well as drastically affecting the lifespan of the system.
The discussion also emphasized content, with Best mentioning that what is being displayed can be just as important as hardware when maximizing the system. When asked about the biggest considerations he has regarding content when reviewing customers' legacy digital systems, vice president of Alpha Video and Audio Lance Hutchinson explained, "Many times we find that there needs to be a new content strategy deployed because there's been a change at the company, and there's a new mission that's not being shown on the digital signage system. Operational staff departures can really limit what you do, and if you don't have good documentation. That huge issue can affect what content you can deploy."
Hutchinson mentioned that mergers and acquisitions can also be a hurdle, as they can often lead to a company with two digital signage systems but lacks the knowledge to run either of them effectively. Keeping staff informed and trained on current systems is a priority.
As always, effective communication plays a role in ensuring an effective, up-to-date signage system. "It's really important when working together on a plan [for digital signage] to think about the whole ecosystem versus just pieces of it," mused global partnership lead for Chrome Enterprise at Google, Filipe Ho. "When working with partners, we can come together and ensure that what we do for the end user is compatible with the industry experts in both the operating systems side, as well as the content side, making sure that everything is going to work without having to worry about other factors," he continued, "We can help make those informed recommendations, so the end user can focus on getting their content out and let us worry about the rest."
A version of this story originally appeared in the day 2 edition of the InfoComm Show Daily during InfoComm 2023.
TOPICS IN THIS ARTICLE