Digital Signage in the Covid-Aware World
Posted on May 12, 2021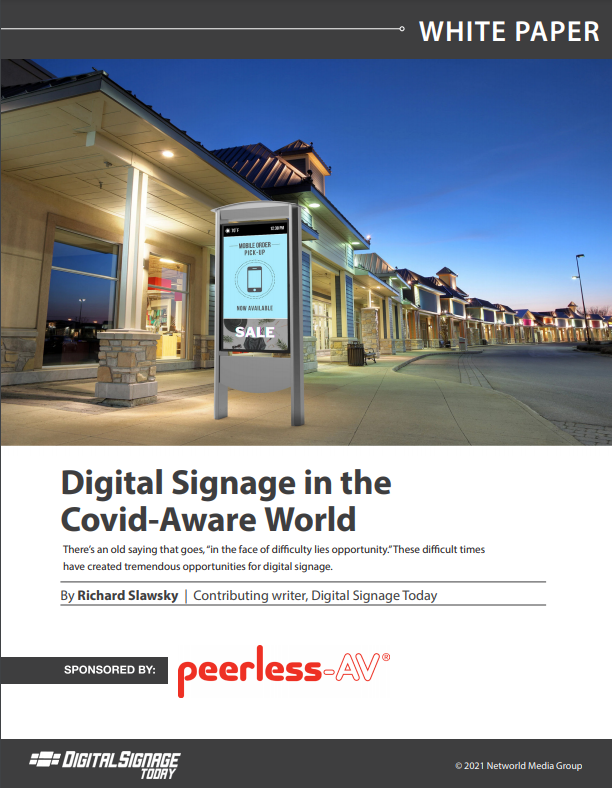 While digital signage has long been a feature of indoor environments, in the past few years it's emerged as a key communication tool in outdoor settings as well.
Figures vary, but a recent report compiled by research firm MarketsandMarkets predicts that the digital signage market will grow by an estimated 11.2 percent annual rate over the next several years, reaching $27.8 billion by 2026. The growth of the outdoor signage segment is expected to exceed that rate, the firm says, driven in part by new applications, improvements in LCD display enclosures and developments in fine-pitch dvLED displays. The COVID-19 pandemic combined with an increasing shift towards self-service has opened the floodgates of opportunity for outdoor digital signage.
Fill out the form to download this white paper and learn about just a few of the applications where the use of outdoor digital signage is on the rise.
TOPICS IN THIS ARTICLE