Chandrashekar Naik Makes History: First Person in India to Earn Dual CTS Certifications In a Single Week!
Posted on Sep 21, 2021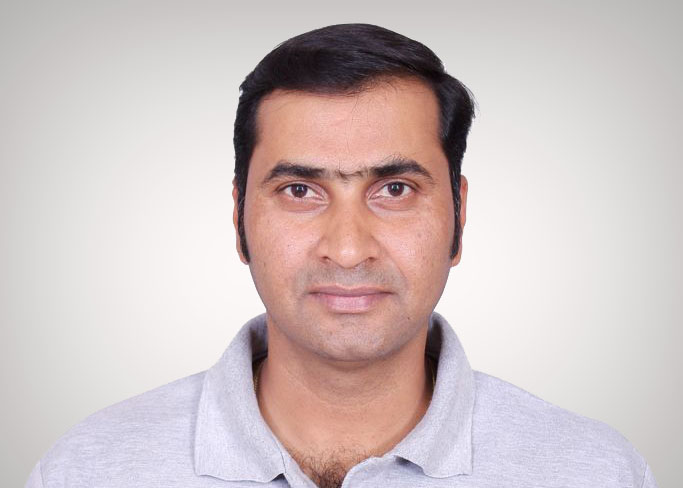 Meet Chandrashekar Naik S.! In July 2021, Chandrashekar achieved a remarkable milestone by both the CTS®-D and CTS®-I exams only 5 business days apart, making him the first person in India to have earned dual CTS certification within a single week. Chandrashekar is the Director – Design and Deliverables in the service of T2 Technology Consulting Pvt. Ltd, a design consultancy group based in Bangalore, India that provides specialised design and consultancy services in the converged technology space.
Read on to learn how he achieved the unthinkable and how professional ambitions motivated him to study for both simultaneously.
What prompted your decision to learn and sit the exams for both the CTS®-D and CTS®-I certifications within one week?



Holding both CTS®-D and CTS®-I certifications allows me to provide our clients with the best-in-class design services and meet their requirements, while giving them value for their money. It was very important for me to enhance my skillset and learn the process, procedures, techniques, and best practices. As I prepared for the CTS-D exam, I became more knowledgeable and confident, and even better, I was able to instantly apply this newly gained knowledge in my design work for clients.

My reason for earning the CTS®-I certification was that as a consultant, I strongly believe that quality of installation plays a very important role apart from design to turn any project into better outcomes.

On behalf of our clients, we play a key role to ensure that the best-in-class install is being provided by our system integrator. As a practice, we always carry periodical and final inspection to ensure timely completion, quality, and consistency installation throughout the project. I am happy to say that 60% of our business are repeat clients which is evidence of the way we manage projects in terms of educating, managing, supporting client, system integrator and to work with allied trade.

What did you find most challenging on your CTS journey?

I would say, the most challenging part was to discover that the preparation for these certifications demanded a dedicated mindset, determination, and consistency.


Was it difficult to study simultaneously for the CTS-D and CTS-I?



I won't lie, it was tough. My first goal was to complete my CTS-D because design is at the core of my profession. But I felt that it was equally important to acquire in-depth knowledge in system integration, i.e., process, methodology, best practices. So I decided to take on both certifications at the same time.

The key take-away is that both subjects are correlated. I am grateful for my 16+ years of experience in design consulting and 5 years in installations. It has provided me with the required confidence to simultaneously pursue the dual certifications.

Do you remember how you celebrated your accomplishments?

I was excited and happy when the effort turned to be fruitful! My best friends hosted a great lunch to celebrate with me. I cherish that unforgettable moment. It was a happy moment for me to celebrate with friends and family in a restaurant, especially because this all happened right after the second wave of COVID-19 in India.


So, tell us, how do these CTS credentials help you professionally?



As I have stated above, I strongly believe in and am passionate about providing the best-in-class design service and seeing best-in-class installs in our projects. Earning the CTS-D and CTS-I certifications allowed me to deepen my knowledge and skills. I can now apply these confidently in my design and installation activities.

I would like to thank to AVIXA for offering suitable training, such as the CTS prep online courses and classes. They provided in-depth details to prepare for both certifications.

Any final thoughts or advice?

I like this quote: "Don't aim for success, if you want it; Just do what you love and believe, and it will definitely come naturally." There are many capable professionals in our industry who should consider earning their CTS certifications. I am always here to assist by sharing my journey and experience.

Finally, I would like to express my sincere gratitude to my mentor Mr. Kelvin Ashby-King, my entire office team for their support and to our industry colleagues, superiors, friends, and well-wishers for their continuous support throughout my journey.

A special thanks to AVIXA's account manager Manoj Kumar for supporting me with the relevant information and of course to AVIXA for providing in-depth learning content to help me pass both certifications.
Interested in following Chandrashekar Naik's career path and earning your CTS®-D or CTS®-I certifications? Learn all you need to know about the AV industry's CTS certifications and AVIXA's CTS® preparation courses.
TOPICS IN THIS ARTICLE