A Whole New Realm of Audio-Visual Comes into Play with NFTs
Posted on Aug 11, 2022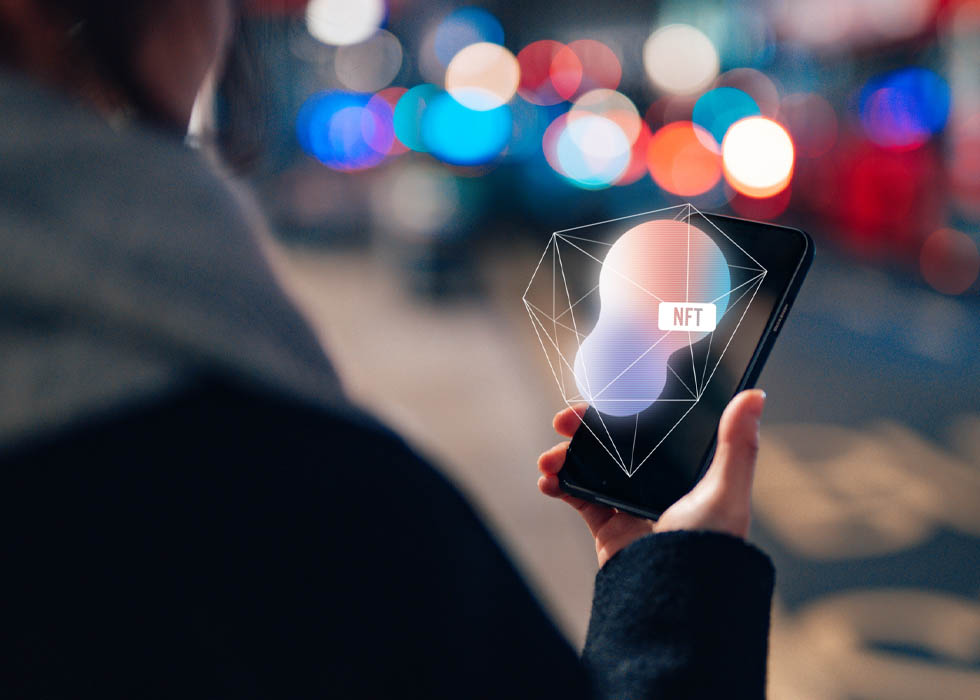 As NFTs expand into a new realm of art, audio, and video, they offer additional ways to create and consume content.
NFTs, or non-fungible tokens, are called non-fungible because they can't be replaced by something exactly the same. Artwork is therefore non-fungible since every piece of art is distinct. While art can be exchanged for money, it can't be traded for the same piece of art since every piece is different from one another. As no two NFTs are the same, this entices investors. Like people collect trading cards, NFTs have become synonymous with collectibles lately.
Innovative Ibiza-based music and arts platform OpenLab is entering the world of NFTs, for example, by announcing a special set of art x music collaborative NFTs.

This audio-visual project dubbed the 'New Mycelium Network' is the first of many ambitious cross-platform creative collaborations between OpenLab and TokenTraxx. Together, they unite musically gifted talent with some impressive names in visible artwork to build these highly collectible audio-visual works. The work has been titled the 'New Mycelium Network' as it is inspired by the networked roots of fungi and takes collaboration to new levels.

The drop will feature classically trained cellist, Ellie Pritts, paired with Kate Simko, classical pianist, composer, DJ, and electronic music producer. Pritts' digital practice combines AI, analog technology, and coding techniques to produce remarkable sounds. On the other hand, Simko founded London Electronic Orchestra, an all-female fusion of classical and electronic music, and is currently teaching electronic music at The Royal College of Music.

Japanese digital artist Saeko Ehara mixes her fascination for everything that sparkles with her love of digital art. Ehara's practice spans NFTs and generative video. Alongside the sound, Saeko creates captivating organic patterns. As a visual jockey or VJ, her installations respond to music in real time. Her NFTs are praised for her attention to detail and their fantasy-like feel. Saeko will be working with Olivia Xiaolin, a producer, sound explorer, DJ, and instrumentalist from Hong Kong. Xiaolin has a wide sonic spectrum varying from jazz fusion and acid house to dreamy synths. Her double master's degree in jazz and music technology comes from Berklee College of Music.

'Senses' is another audio-visual NFT collection which focuses on the perception of the five human senses. David Bianchi, acclaimed actor and poet, partnered with artist Dogan Demir and music producer PLS&TY to create 'Senses.'

Written and performed by Bianchi, 'Senses' is a collection of healing poetic audio and visual NFTs based on original poems inspired by the five human senses.

Bianchi entered the NFT scene in April 2021 when he released the world's first Award-Winning Spoken Word (Spinema™) NFT film titled "I Can't Breathe." Both Dogan and PLS&TY have been in the NFT space since 2020. PLS&TY has been an early adopter of all platforms being one of the first 10 creators on Foundation.

'Senses' was released June 9, 2022, on Async, a site for delivering unique art and music experiences on the blockchain. It is important to note that due to the differing blockchain technology behind certain NFTs, not all NFT marketplaces buy and sell all types of NFT. Creators typically opt for a marketplace based on whether it supports a specific NFC token standard. And most NFT platforms require customers to pay using cryptocurrencies.

According to Influencer Marketing Hub, some of the best NFT marketplaces to check out include:

Currently, most artworks listed on NFT marketplaces are 2D, but given the explosive growth of the metaverse, it's not the least surprising that the world of immersive technologies and NFTs are colliding. The future points to more augmented reality and virtual reality NFTs as well as 2D artworks.

For creators, the NFT space may provide an additional outlet for revenue and enjoyment.
TOPICS IN THIS ARTICLE