An AV solution is only as good as the content it delivers. This course examines the nature and composition of audiovisual content in the context of commercial AV solution design and integration. This course will examine:
Essential elements of the AV payload including the vectors of resolution, color space, dynamic range, frame rate and signal conditioning
Copyright protection and managing HDCP
Industry standard and proprietary compression and streaming algorithms
Signal cross-conversion, compatibility and bridging
In-depth signal transport beyond the LAN, inside the LAN, in the premises and point-to-point for commercial, institutional and UC&C AV system design and installation
This is an exciting program that examines the latest developments in AV-over-IP, AV network security, structured cabling and device connectivity. The instructors leverage the metaphor of peeling an onion as a way to examine the complex interactions of AV content and delivery platforms. Participants will discover the advantages of emerging technologies while learning to avoid the pitfalls of incompatible combinations. One of the most highly rated of AVIXA's advanced training curriculum, this is an opportunity to gain a comprehensive understanding of the audiovisual signal payload, as well as the skills necessary to design and integrate commercial AV solutions.
Learning objectives:
Understand the discrete elements of an AV program and how these elements are handled across various platforms such as HDBaseT, streaming AV-over-IP, point-to-point HDMI and USB, including how to reliably switch and transport complex AV content
Learn how OTT and OTA will impact on-campus and on-premises signal transport and production workflow
Discover techniques for bridging AV technologies across delivery platforms
Explore emerging dynamic temporal, radiometric (HDR, HDR10+, extended gamut color xvYCC) and other elements of advanced AV payloads as they pertain to system signal transport design
Register Now:

CTS: 12 CTS-D: 12 CTS-I: 12 Max: 12
Schedule:
This course will run from November 14-16 and will begin at 1 pm ET and end at 5 pm ET each day.

Pricing:
Basic/Non-Member: $500 USD

Premium and Elite Member: $450 USD


Instructors:



Joseph Cornwall
CTS-D, CTS-I, ISF-C, FOI, LEED G
Technology Evangelist

Recognized as an AV industry educator, author and technology professional, Joseph Cornwall has held sales, management and technical positions in the commercial, residential and broadcast AV market sectors in his 30-plus year career.
Cornwall is an AVIXA faculty member, 2014 InfoComm Educator of the Year, and a frequent presenter at BICSI, AIA, NSCA, InfoComm and AV industry events across North America and around the world.
A graduate of the University of Cincinnati, Cornwall holds CTS-D, CTS-I, ISF-C, and FOI certifications.


Jose Mozota
CTS-I
CEO
Freman Solutions Incorporated
Jose Mozota holds a PhD in Electrochemistry from the University of Ottawa and a CTS and a CTS-I certification from AVIXA.

With 33 years of corporate experience with Fortune 500 companies in water treatment (Nalco), structured cabling and audio visual (Legrand), he has lead sales and marketing teams as well as companies with full P&L responsibility around the globe. He was Canada Region Director for BICSI and member of the Board of Directors from 2014-2016.
In the Educational field, he has been a university professor and researcher at USB, Caracas, and been certified as trainer for Wilson Learning Counselor Sales Person and Leader Manager. He has presented at Infocomm, BICSI, The Electrochemical Society and in various congresses and corporate events.
He is also an AVIXA trainer, HDBaseT Alliance Certified Trainer and a SDVoE Design Partner.
Jose Mozota now runs his own consulting company, Freman Solutions Incorporated, focusing on AV training, which is an interesting challenge considering the pace of change in this industry.
Presented with: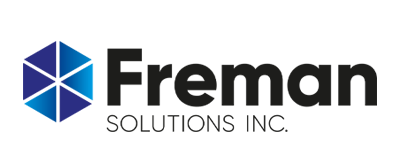 Event Information
Date
14-16 November 2023
Time
1:00 PM - 5:00 PM
Eastern Standard Time
Type
Training