Organizations have added a plethora of digital collaboration tools over the past several years. As new working patterns solidify, it's time to review the next three to five years in the digital workplace journey. Worker styles and preferences must be considered, as well as organizational goals. Explore current sources of data and how to assess stakeholder needs for the next evolution of the digital workplace.
Join this April Power Hour to:
Identify appropriate tools and technologies for digital workplace solutions.
Gather stakeholder requirements to evaluate digital workplace solutions for the next three to five years.
Discuss how to create a seamless user experience in the digital workplace.


CTS: 1 CTS-D: 1
*RU approval is pending.
Speakers
Mehryn Corrigan
WW Channel Sales Lead
Microsoft Teams Room
David Rosenthal
GTM Strategy
Google Workspace
Moderator: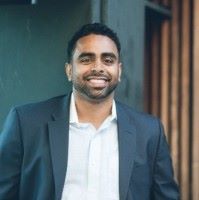 Sharath Abraham, CTS
Digital Workplace Consultant
Accenture
Sharath Abraham is an experienced and innovative Digital Workplace Consultant with 10+ years of experience in the audio visual and IT industries providing delivery management, project execution, and technical expertise to partner with clients to plan, analyze, design, test, and deploy enterprise scale end-to-end workplace technology transformation solutions.
His career in AV started at Crestron Electronics and then transitioned to AVI-SPL, primarily in the NYC Metro area.
Currently, he works at Accenture as a Digital Workplace Consultant for internal and external projects for technology transformation.
Event Information
Date
05 April 2023
Time
1:00 PM - 2:00 PM
Eastern Standard Time
Type
Webinar