For decades we have focused on the technical "tools in the toolbox" for AV integrators. While this is certainly still relevant, we have left out the other part of the equation, sales and the buyer relationship.
Some might ask why this distinction is so important and we would simply say that the buyer has changed. Their buying process has changed dramatically, and we need to modify our sales behaviors relative to those changes. Today the technologies we sell are different but so are the relationships with our customers. Market research shows that the focus in the buyer's mind is no longer about a product but rather solving the problems they face. From our perspective it should be understanding and solving those problems and creating an AV experience that adds value beyond the products we sell.
Today as never before, the buyers have access to information long before they reach out to salesperson. They have internal discussion with stakeholders in their company before they decide to reach out and seek advice. Research shows that as much of 90% of a decision to buy happens before a salesperson is involved! Suffice it to say the role of the salesperson has changed. It is no longer about "speeds and feeds" and technical jargon. It's about solving problems and helping the buyer understand the implication of those problems and how they affect them more clearly than they did without your input.
It is often said the three feet across the table from the salesperson to the buyer is the most important part of the sale, but it goes beyond that. It is the nature of what is done in that proximity that makes the difference.
The role of sales takes on a new meaning and importance and we need to be prepared to address the new reality of the seller/buyer relationship with new skills. We explore the need for differentiation and that today the difference is "you" the salesperson.
This course includes:
The history of sales
Exploring "you" the salesperson
Synthesizing today's sales models
Differentiate by adding your value
Understanding customer personalities
Handling objections/continuances/rejections
Being productive versus busy
The buyers, sellers, and influencers
Keys to success
*This course is formerly known as "Sales' New Role and the Importance of You"
When:
January 10-12 from 1-4 pm EST
Cost:
List Price/Basic: USD $500
Premium/Elite: USD $450



Alan C. Brawn, CTS, DSCE, DSDE, DSNE, DCME, DSSP, ISF-C
Alan C. Brawn is a principal of Brawn Consulting, a pro AV, Residential, and digital signage business consulting, and outsourced services firm with national exposure to major manufacturers, distributors, integrators, and associations in the industry. Alan is an industry veteran with nearly 4 decades of experience and a recognized author for leading industry publications. Alan is an Imaging Science Foundation fellow and co-founder of ISF Commercial. He holds InfoComm CTS certification and is a senior faculty member providing CTS-RU continuing education. Brawn was awarded the InfoComm Volunteer of the Year Award in 2013 and the Fred Dixon Lifetime Achievement in AV Education in 2015. He is a founder and past Chairman of the Digital Signage Federation and Legacy Award Recipient and in 2018 the DSF Excellence in Education Award was named after him. He is also the co-director of the Digital Signage Experts Group certifying digital signage professionals around the globe.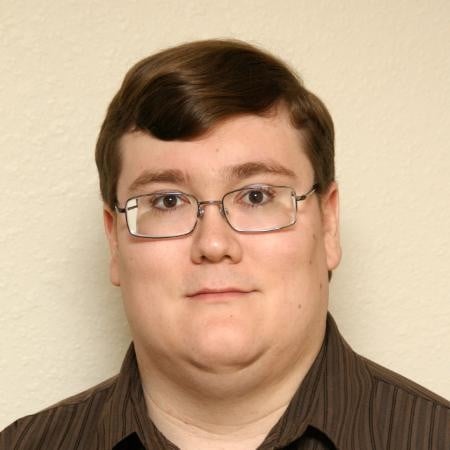 Jonathan Brawn, CTS
Jonathan is a principal of Brawn Consulting, an audiovisual consulting, educational, and marketing firm with national exposure to the industry. Jonathan has two decades of experience in design, integration, and development of educational programs. Previously, Jonathan was Director of Technical Services for Visual Appliances, and ran his own design/build group, Brawn & Associates. Jonathan holds CTS certification, and been senior AVIXA faculty. In 2020, Jonathan was awarded Educator of the Year from AVIXA. He also received the InfoComm 2012 Young AV Professional award. He extensively worked on standards as part of PISCR and DISCAS task groups, and currently co-moderates the ISCR task group.
Event Information
Date
10-12 January 2023
Time
1:00 PM - 4:00 PM
Eastern Standard Time
Type
Training