As technological convergence and market demand for smart buildings increase in a post-pandemic world, there's a growing demand from property developers and main contractors to incorporate AV within design and build smart building offerings.
The convergence of IP technologies made AV an integral part of integrated smart building solutions. The global pandemic accelerated demand for integrated AV/IT solutions – inspiring remote and flexible working as well as a greater need for displays, communication and collaboration when people are in the office.
The Internet of Things (IoT) created the desire (and the opportunity) for integrators to move beyond the traditional control system.
It has never been easier for integrators to achieve a scalable smart building experience, with open-source machine learning platforms, web-based control systems, an extensive IoT development community and powerful data and analytic tools.
Join the August Power Hour to learn how to:
Understand the evolution of the Smart Building market and how it is creating new opportunities for AV.
Manage occupancy, including access control and video surveillance.
Determine what integrations are vital to the smart workplace and the planning necessary to implement these solutions.
Health and safety requirements are driving advancements in smart buildings, from IoT and building design to critical communications and end-to-end solutions. Architectural and engineering firms and AV/IT integrators can get the latest on key technologies and tends for building systems in AVIXA's monthly Smart Buildings Power Hour. Learn more about the Smart Buildings Power Hour series.


Presenters:

Michael Carter
Senior Consultant, Smart Building Solutions
JLL Technologies Smart Building Program
JLL's Smart Building Program integrates advanced IoT technologies and solutions to create a better work environment and drive trans-formative outcomes across the facility and throughout the workplace.
Mike is focused on strategies to envision, design, and deliver innovative, enterprise-sustainable solutions for smarter buildings.
He has more than 30 years of experience in technology leadership roles spanning consulting, sales, engineering, integration, and operations. His background and understanding of technology convergence provide a foundation critical to his strategic role as an innovator focused on Smart, Integrated Building Solutions.
As director of integrated building solutions at AMX, Mike Carter lead a team of sales and engineering specialists. Mike and his team assisted Fortune 500, government and education clients, as well as consultants and integrators, to develop practices and deploy solutions to integrate the control and monitoring of previously disparate building systems.
Mike has served on the InfoComm Board. He has also previously served on the Intelligent Buildings Conference Advisory Council and the InfoComm Smart Building Task Force.

Maris Ensing
Founder
Mad Systems
Maris is the founder of Mad Systems, a Los Angeles-based company specializing in audiovisual systems, interactive technology, and problem-solving of all kinds.
Maris is passionate about making exhibits and attractions speak to the modern audience.
He is responsible for the development of systems, and works with his team on solutions from concept to final implementation.
Maris holds an MSC degree from a university in the Netherlands and built his career in research and development for both the aerospace and entertainment industries.
Outside his work life he is also an avid pilot, flying both fixed wing aircraft and helicopters.

Tomás Mac Eoin
CEO
Hereworks
Tomás' impressive background of 20+ years in the technology and real estate industries includes experience in AV, Workspace fit out, IP Networks, Automation and RF Engineering.
He has a deep understanding of multiple technical areas and is a current member of the Institute of Engineers Ireland (MIEI).
As CEO of Hereworks, Tomás is passionate about finding innovative ways to deliver Master Systems Integration services to improve the human building interaction and sustainability of Smart Buildings.
This perspective has led to the development of Hereworks Happy, a smart building system and personal application that helps buildings achieve a 100% happiness score ensuring the wellbeing of occupants, whilst the building operates at maximum efficiency and minimal carbon emissions.
Tomás' leadership and strategic focus is on enabling sustainable growth, key partnerships and the international expansion of Hereworks.
Moderator: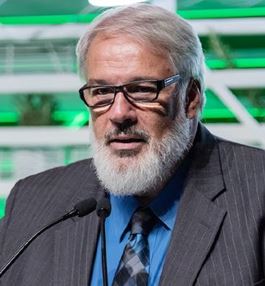 Bob Snyder
Editor-in-Chief
Channel Media
Bob Snyder is the publisher of SmartBuilding.News, Digital Signage News EMEA, European Solution Provider and more.
For the past 10 years, he has been the Content Chairman for the SMART BUILDING CONFERENCE at ISE.
Event Information
Date
04 August 2021
Time
1:00 PM - 2:00 PM
Eastern Standard Time
Type
Webinar