Multi-display and LED video walls are becoming integral parts of many public and private spaces. The strategic and creative design of the content is crucial to make the display a success. Designing for an objective and executing in a way to keep the content creative and fresh is key.
Join the July Power Hour to learn how to:
Determine how messaging content objectives play a part in the selection display technology.
Identify the advantages and limitations of certain technologies that may impact the type of content best suited for particular installations.
Review how the environment in which a multi-display and LED video wall is situated impacts content decisions and parameters.
A rising focus on enhanced customer service is prompting verticals like hospitality and retail to study investments in interactive and LED screens, according to AVIXA's IOTA report. Digital signage and network technology managers and integrators can get the latest on new trends, technologies, and applications for digital signage systems in AVIXA's monthly D=SIGN Power Hour. Learn more about the D=SIGN Power Hour series.
Presenters:

Daniel Hurtado
Product Manager
Userful

Bryan Meszaros
Founder/CEO
OpenEye Global
Bryan started OpenEye Global in 2001, blending his passion for design, technology and creating one of a kind experiences.
Along with crafting unique experiences for various organizations, Bryan lends his time to teaching at Seton Hall University and serving on the Board of Directors for SEGD (Society for Experiential Graphic Design).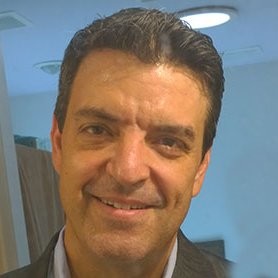 Jim Nista
Digital Signage Creative Director
Jim Nista is a digital graphics and design pioneer and has a long history working as a Creative Director for a large range of clients.
In 2002, Nista setup Insteo, a Digital Marketing agency with a focus on Digital Signage creative services.
In 2018 Almo Pro AV acquired Insteo with Nista coming onboard as their Senior Director for Content Services.
Nista has helped create the Digital Content and Media Expert (DCME) certification program, and regularly speaks at industry events.
Nista holds two software patents and has received 11 DSE APEX awards and the DSF Educator of the Year in 2020.
Moderator:

Paul Fleuranges
Digital Signage Evangelist
Digital Signage Federation
Event Information
Date
20 July 2021
Time
1:00 PM - 2:00 PM
Eastern Standard Time
Type
Webinar