Halfway through 2021, take a look at emerging technologies that will impact the digital signage landscape. From hardware to content, to design, explore the future of digital signage.
A rising focus on enhanced customer service is prompting verticals like hospitality and retail to study investments in interactive and LED screens, according to AVIXA's IOTA report. Digital signage and network technology managers and integrators can get the latest on new trends, technologies, and applications for digital signage systems in AVIXA's monthly D=SIGN Power Hour. Learn more about the D=SIGN Power Hour series.
Sponsored by: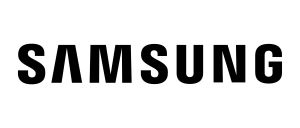 Moderator:


Brian Gorg, DSCE
Executive Director
Digital Signage Federation

Brian Gorg, DSCE, is the Executive Director of the Digital Signage Federation (DSF), an association representing the general interests of the digital signage industry and its members.
Brian and the DSF staff support the DSF Board of Directors and the membership through development of education programs, outreach and networking opportunities, and the general management of the association.
He serves as the DSF liaison to the advisory board for the Digital Signage Experts Group (DSEG), the premier certification body in the digital signage industry.
Brian also serves on the editorial boards for industry magazines.
Event Information
Date
25 May 2021
Time
1:00 PM - 2:00 PM
Eastern Standard Time
Type
Webinar