The BIM model aids the design and construction of a smart building, while Digital Twin takes the as-built model, layers a continuous flow of sensor data over it, and produces value-generating analytics. Both are vital to the smart building industry.

We'll discuss how BIM dramatically improves design and planning for projects, which streamlines the execution phase. And how to speed up BIM adoption.

We'll introduce you to BIM companies with cloud-based platforms that can help you get up to speed.

We will show how a digital twin model can help reduce costs through a host of tools for waste and water management, predictive maintenance, intelligent HVAC systems, smart lighting, and ESG data and certifications. And how revenues can be boosted with occupancy and utilization analytics, data-driven space planning and more.

As guest speakers, we've invited some of the best digital twin platforms to join us to describe the platforms available and some best-use cases.
Join the May Power Hour to learn how to:
Understand the latest challenges in BIM, including "Connected BIM".
Discover how digital twin platforms differ and how we can leverage digital twin technology for planning better integration solutions.
Overcome obstacles for smart building integration via using BIM and digital twin.
Health and safety requirements are driving advancements in smart buildings, from IoT and building design to critical communications and end-to-end solutions. Architectural and engineering firms and AV/IT integrators can get the latest on key technologies and tends for building systems in AVIXA's monthly Smart Buildings Power Hour. Learn more about the Smart Buildings Power Hour series.
Speakers:

Craig Backman
Chief Revenue Officer
ThoughtWire
Craig Backman has over 30 years of experience leading teams in delivering innovative strategy and breakthrough results across Product Development, Marketing, Sales and Digital Transformation.
He brings a passion for storytelling and has a unique ability for making complex technology more accessible.
Prior to joining ThoughtWire, Craig's career spanned Packaged Goods, Banking and several entrepreneurial endeavors.

Dr. Ken Dooley
Chief Strategy Officer for Empathic Building
Haltian
Dr. Ken Dooley is the Chief Strategy Officer for Empathic Building at Haltian and he is also a Postdoctoral Researcher in Smart Buildings at Aalto University.
He has almost 20 years of experience in the built environment and has worked in London, Sydney, Dublin and Helsinki.
The empathic building service combines a simple digital twin with real-time data from IoT and the experience of end users in building is the top priority.
The simple digital twins guarantee superb end-user experience while also delivering the key data for operational excellence.

Dr. Claire Penny
Global Digital Evangelist
Invicara
Dr. Claire Penny is the Global Digital Evangelist at Invicara where she gets to combine her passion, experience and learning from the past 21 years, enabling her to effectively assist companies on their Digital Twin journey.
She previously worked at IBM for over 19 years where she was the Global Industry Leader at IBM for the Watson IoT for Cognitive Buildings group.
More recently she was the Commercial Director at Wia Technologies Ltd, an IoT Start-up focusing on Smart Buildings.
She has a record of successfully converting innovation projects into commercialized, revenue generating products, and for driving results across matrixed global teams.
Moderator: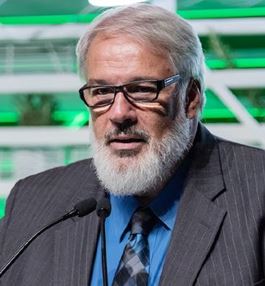 Bob Snyder
Editor-in-Chief
Channel Media
Bob Snyder is the publisher of SmartBuilding.News, Digital Signage News EMEA, European Solution Provider and more.
For the past 10 years, he has been the Content Chairman for the SMART BUILDING CONFERENCE at ISE.
Event Information
Date
19 May 2021
Time
1:00 PM - 2:00 PM
Eastern Standard Time
Type
Webinar